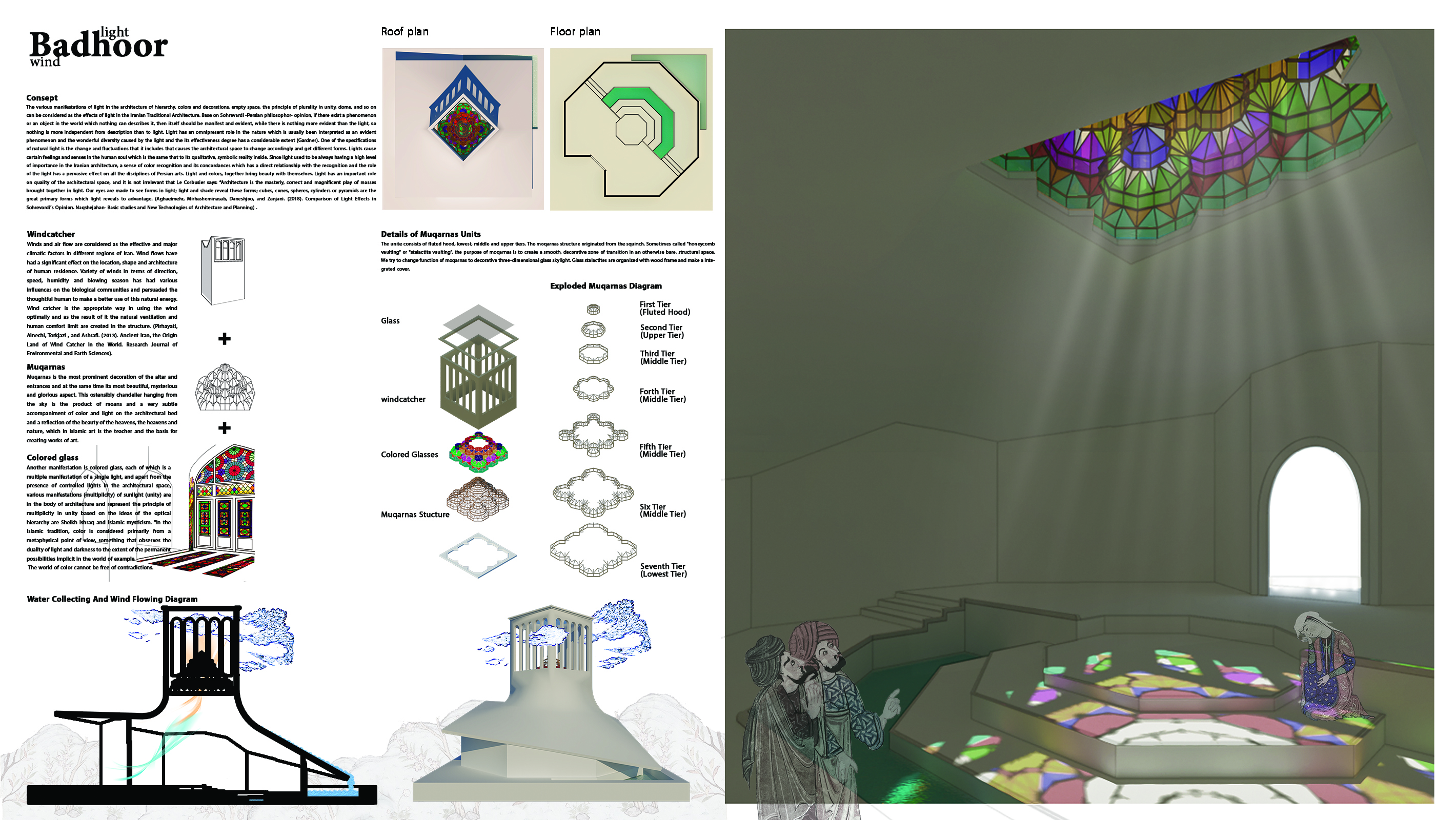 Category
Daylight in buildings - Region 2: Central and Eastern Europe and the Middle East.
Students
Yasamin Noursobhi
Yasamin Noursobhi
Melika Talebian
Teacher
Aida Zare Mohazzabieh
School
Shiraz University of Arts
Country
Iran, Islamic Republic of
Download
Download ↓
The shining in the room, and the comfort it provides for seeing and the wellness it generates in in the room, is attended with heat of the sun that scorches the summer of desert. Although Standing under the shadow of wind-catchers which presents cool wind of spring, makes desert life pleasurable but Since today most of activities happen indoors, there are needs for rooms with interaction with outside and rooms that provide themselves with beauty which is a human being need. Therefore, concept of a system which is a component of passive cooling systems and light-controlling systems can improve quality of indoor spaces and interaction with its context. we called it Badhoor because this system controls the light of sun(hoor) and wind(bad) concurrent.