The International VELUX Award: 20 years of bright ideas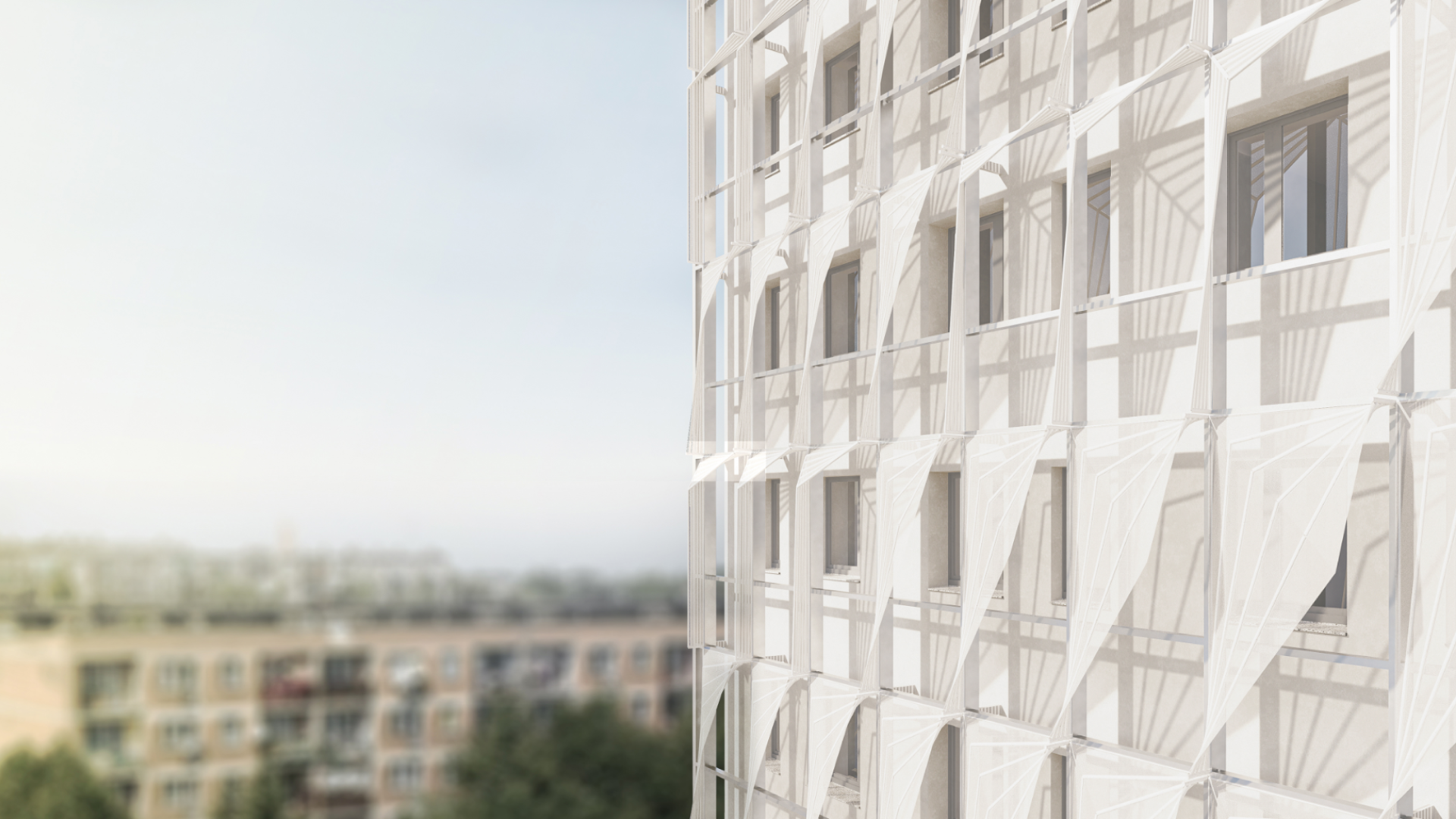 Category
Daylight & Architecture
Author
Jakob Schoof
Date
May 2023
Share
Copy
For two decades, the International VELUX Award for Students of Architecture has been celebrating the brightest ideas on daylight and how it can improve human lives. With 6500 projects submitted so far, it represents a huge collection of architectural visions, a growing network of professionals across all age groups, and a display of optimism at a time marked by many global challenges.
Size matters if you want to make the world a better place. With over 6,500 entries from 130 countries, the International VELUX Award for Students of Architecture is undoubtedly one of the most important competitions for future architects worldwide. Over the years, the prize has brought together a worldwide network of people, including former participants, teachers from the 800 architecture schools involved to date, and partner organisations such as the International Union of Architects (UIA) and the European Association for Architectural Education (EAAE). Not to forget the juries, which have included Pritzker Prize winners such as Alvaro Siza, Glenn Murcutt, and Carme Pigem, alongside other renowned architects such as Hani Rashid, Anupama Kundoo, Ole Bouman, Peter Stutchbury, Fuensanta Nieto, Eva Jiricna, Brigitte Shim, John Ronan, Will Bruder and many more .
Yet as we all know, size isn't everything. The success of the International VELUX Award is certainly also due to its theme and its openness. Daylight is something that we all can associate with. It affects everyone, whether we live among the skyscrapers of Manhattan or in a refugee camp in Jordan. "Light is the material that makes architecture", wrote the jury of the International VELUX Award in 2004. But the challenges that daylighting design faces are different in every part of the world. It is precisely this diversity that makes the International VELUX Award so fascinating and participation in it so stimulating for everyone involved. "I think the great thing about this competition is that it hits the nail on the head: architects from everywhere have been interested in light", said Hani Rashid, chairman of the jury 2008. "Light is a metaphysical instrument, it's a tool of expression, it's a way to understand form and time. By tapping the light, you tap the cultural DNA of a place."
"THERE'S A GENUINE DAYLIGHT CHALLENGE FOR ALL OF US, AND I HOPE THAT THIS AWARD WILL RAISE THE STANDARD AND INCREASE THE KNOWLEDGE FOR EVERY DESIGNER AND ARCHITECT."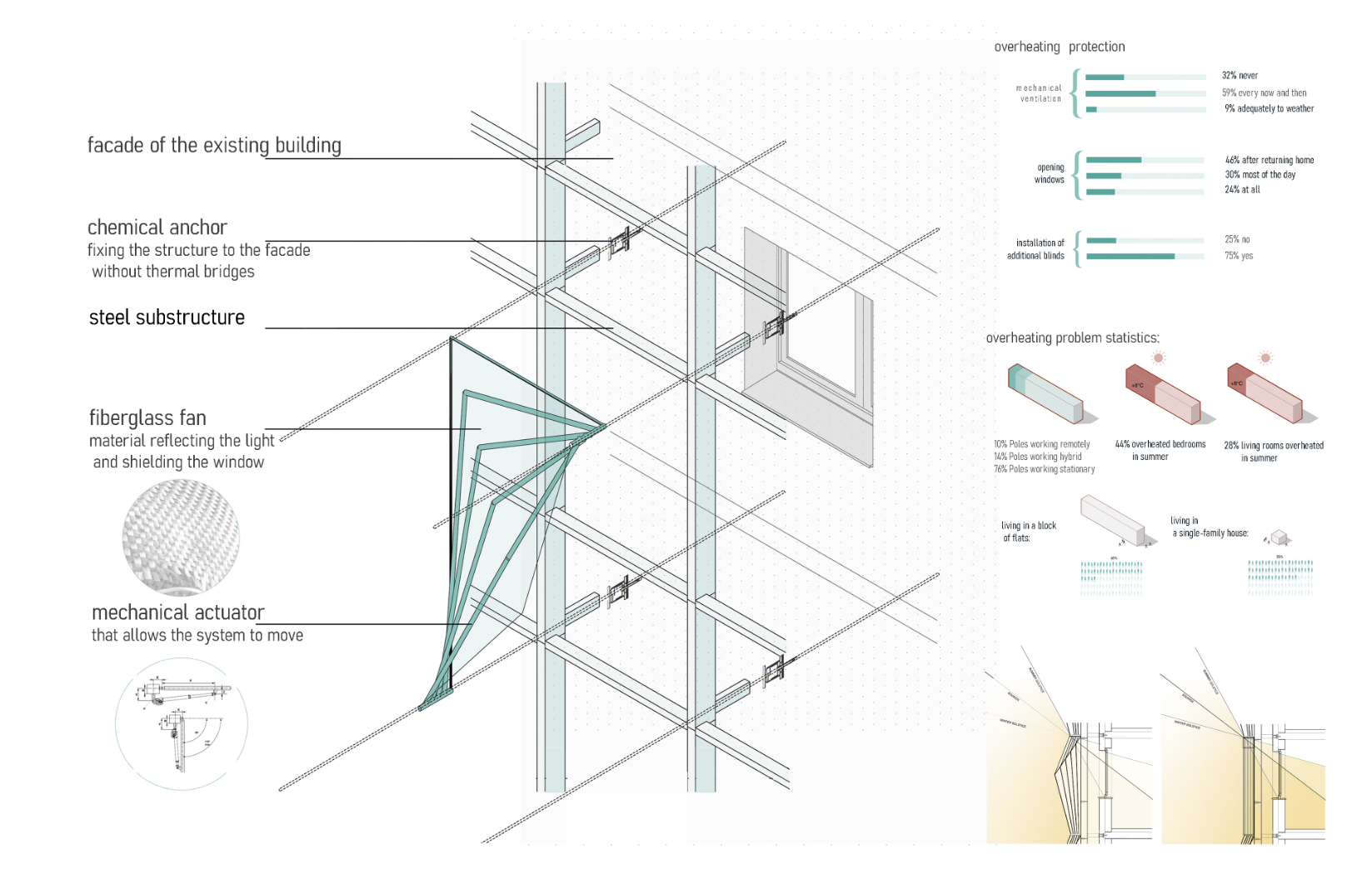 TIP – DAYLIGHT IN BUILDINGS - EASTERN EUROPE & MIDDLE EAST – 2022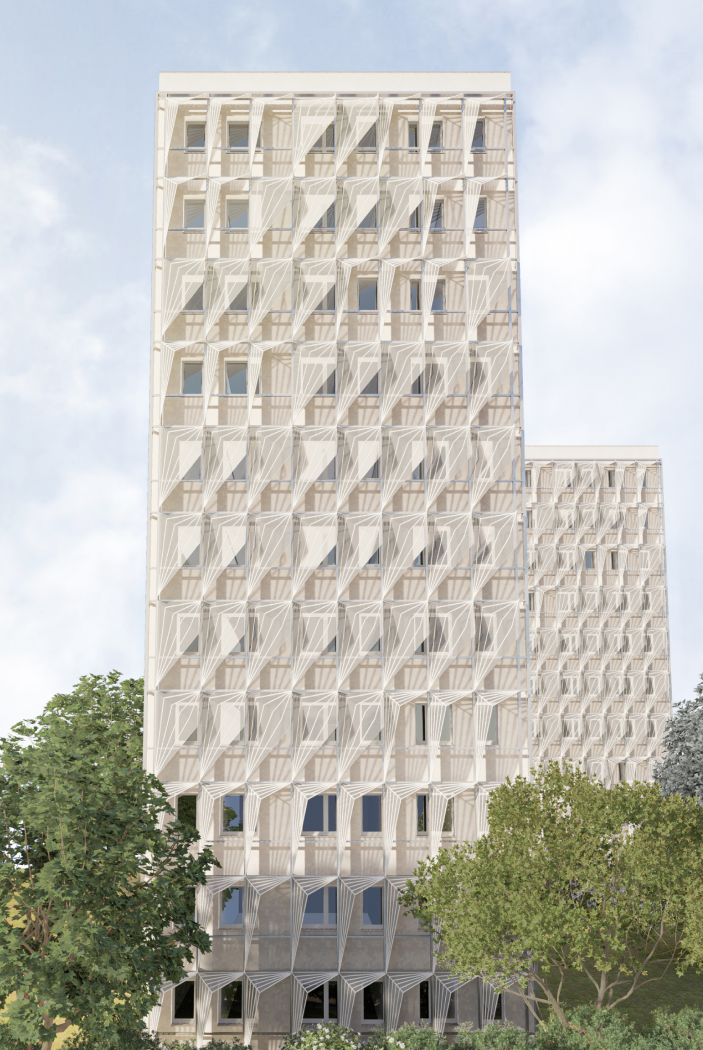 TIP – DAYLIGHT IN BUILDINGS - EASTERN EUROPE & MIDDLE EAST – 2022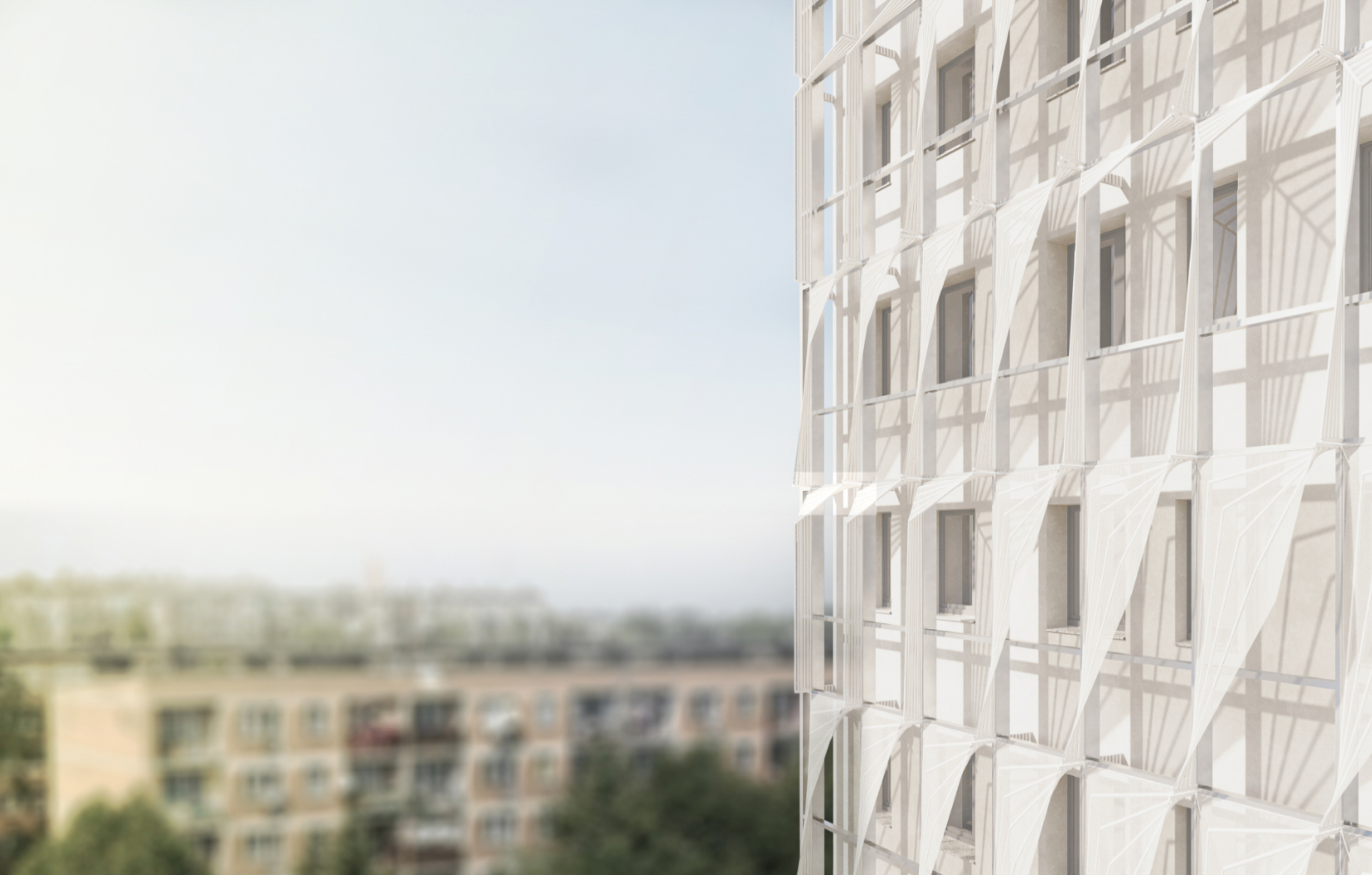 TIP – DAYLIGHT IN BUILDINGS - EASTERN EUROPE & MIDDLE EAST – 2022
Reflecting on the future
The motto of the International VELUX Award has remained the same over the years: 'Light of Tomorrow' – an invitation to free your thoughts and make big plans, but also a call to all participants to shape this tomorrow for the benefit of people and the planet. Already at the first competition in 2004, juror Ole Bouman predicted: "Eternal though daylight may be in physical respects, it is ripe for redefinition as regards its cultural significance. The light of tomorrow will be shed upon a new architecture."
Thinking about the light of tomorrow means more than designing beautiful façades and spaces full of atmosphere or inventing technically fascinating things – although this may precisely be the result in the end. The present and even more so the future generation of architects have the responsibility to lay the foundations for our survival on Planet Earth – and for our coexistence with the other species there. For a good reason did Peter Stutchbury, juror in the 2012 competition, say: "When you do a competition like this, you do something that has the potential to shift your world." Luka Piškorec, tutor of the winning team in the International VELUX Award 2012, compares competitions to "questions asked by society to which architects must respond. And only the architect who has something to say, comment or ask is competent to work in the interest of society".
This does not mean that the sensual aspects of the subject are irrelevant, on the contrary. The International VELUX Award produces both: works that show a timeless interest in the phenomenology of daylight, its atmospheric qualities and its potential for authentic architecture, but also those that seek solutions to the burning problems of our time. The best contributions areoften those that combined both.
"INDEED, THE PROMPT OF 'LIGHT OF TOMORROW' WAS INFLUENTIAL IN CHOOSING THE WINNING PROJECTS THAT COMBINED THEIR VISIONARY OUTLOOK ALONGSIDE THE TECHNICAL SUPPORT AND CONCISE COMMUNICATION OF THEIR IDEA."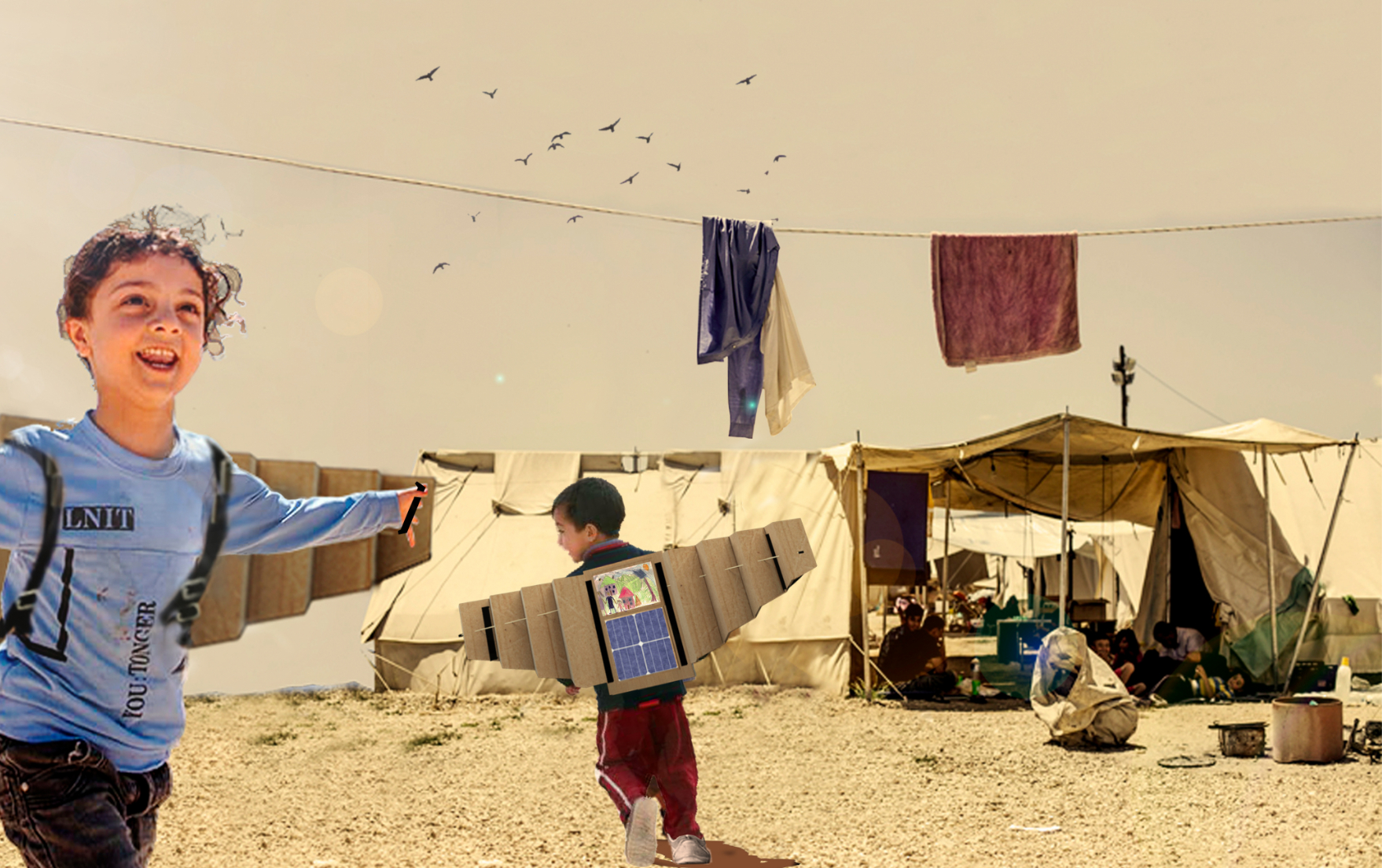 FLIGHT – DAYLIGHT INVESTIGATIONS – EASTERN EUROPE & MIDDLE EAST – 2022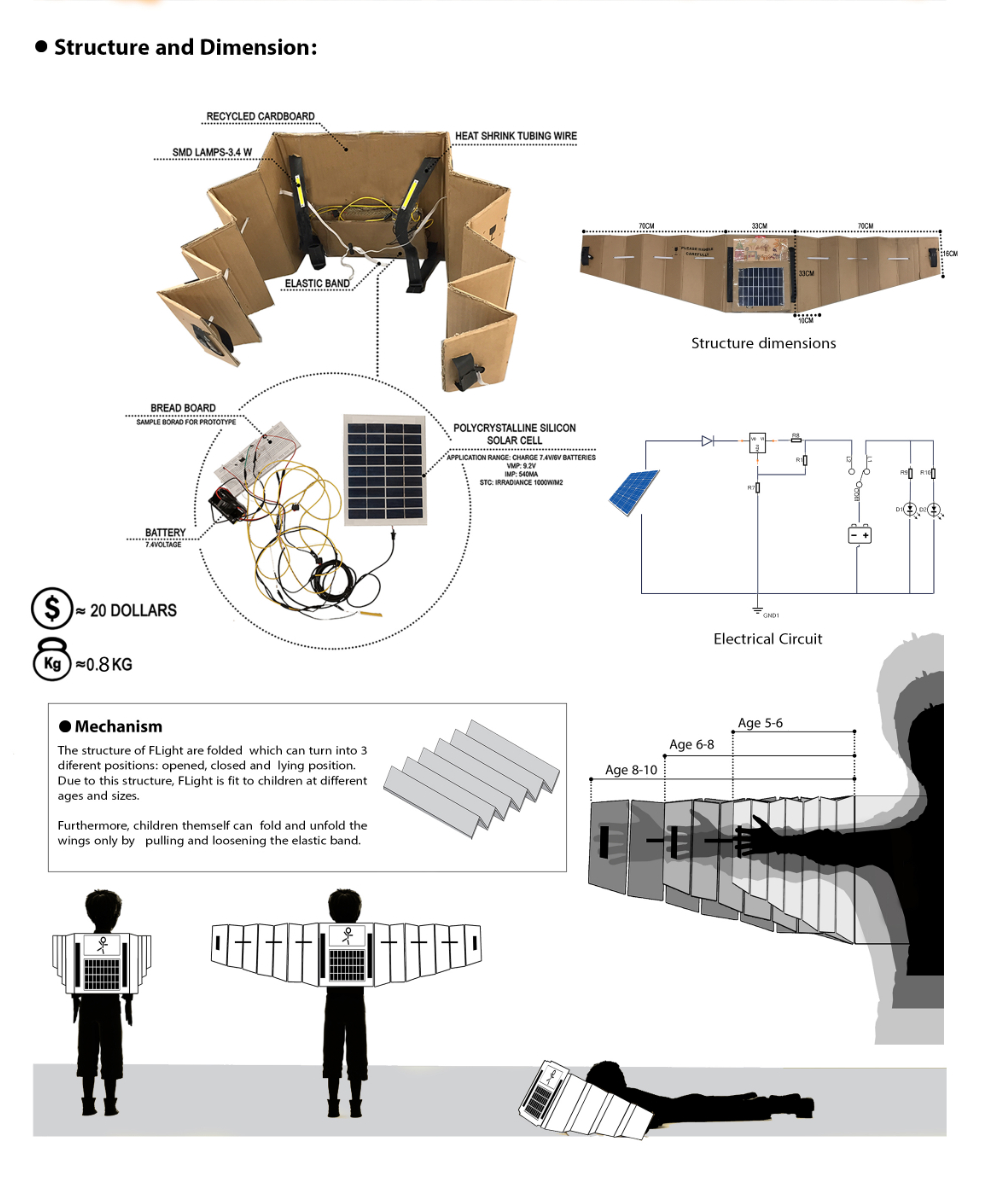 FLIGHT – DAYLIGHT INVESTIGATIONS – EASTERN EUROPE & MIDDLE EAST – 2022
FLIGHT – DAYLIGHT INVESTIGATIONS – EASTERN EUROPE & MIDDLE EAST – 2022
The freedom to experiment
When, if not during their studies, do architects have the freedom to experiment? Without having to think about standards and construction schedules, costs and fire protection regulations? Without having to accept special requests from clients and negotiate with authorities? The International VELUX Award has always been an invitation to think out of the box and to explore new pathways in architecture. "Even if you don't know if it is possible, it is always worth trying", said Fuensanta Nieto after the jury session 2022. "Because if we don't try to find new ideas, new ways of thinking, and new ways of looking at what we already have, we are not going to be able to go further."
The participants gladly accepted the invitation and generated ideas that go far beyond classic architectural design – be it solar-powered illuminated balloons that mark the border between North and South Korea at night, or a toy for children in refugee camps that simultaneously stores solar energy and provides valuable light at night. Such concepts are difficult to compare with designs for museums, schools, homes or city squares. For this reason VELUX introduced two separate evaluation categories for the competition in 2016: Daylight in Buildings and Daylight Investigations. Both are of equal value, and regional and global winners are awarded in both, leaving it up to the juries to assign students' work to one category or the other. There are no limits to creativity in either category. The students surprise the juries time and again – for example with a light and sound installation in discarded gasometers. Or with a design for pedestrian paths in rural China that glow in the dark. With a kilometre-sized Land Art project for a Dark Sky Park in Poland that allows visitors to view the dark night sky. Or with a multiplayer online game in which players must work together to design a city with optimal use of daylight.
"When you are a student, it's the last time in your life when you can work in completely unlimited conditions: without a client, without concerns for cost or planning approvals."Eva Jiricna, jury member 2008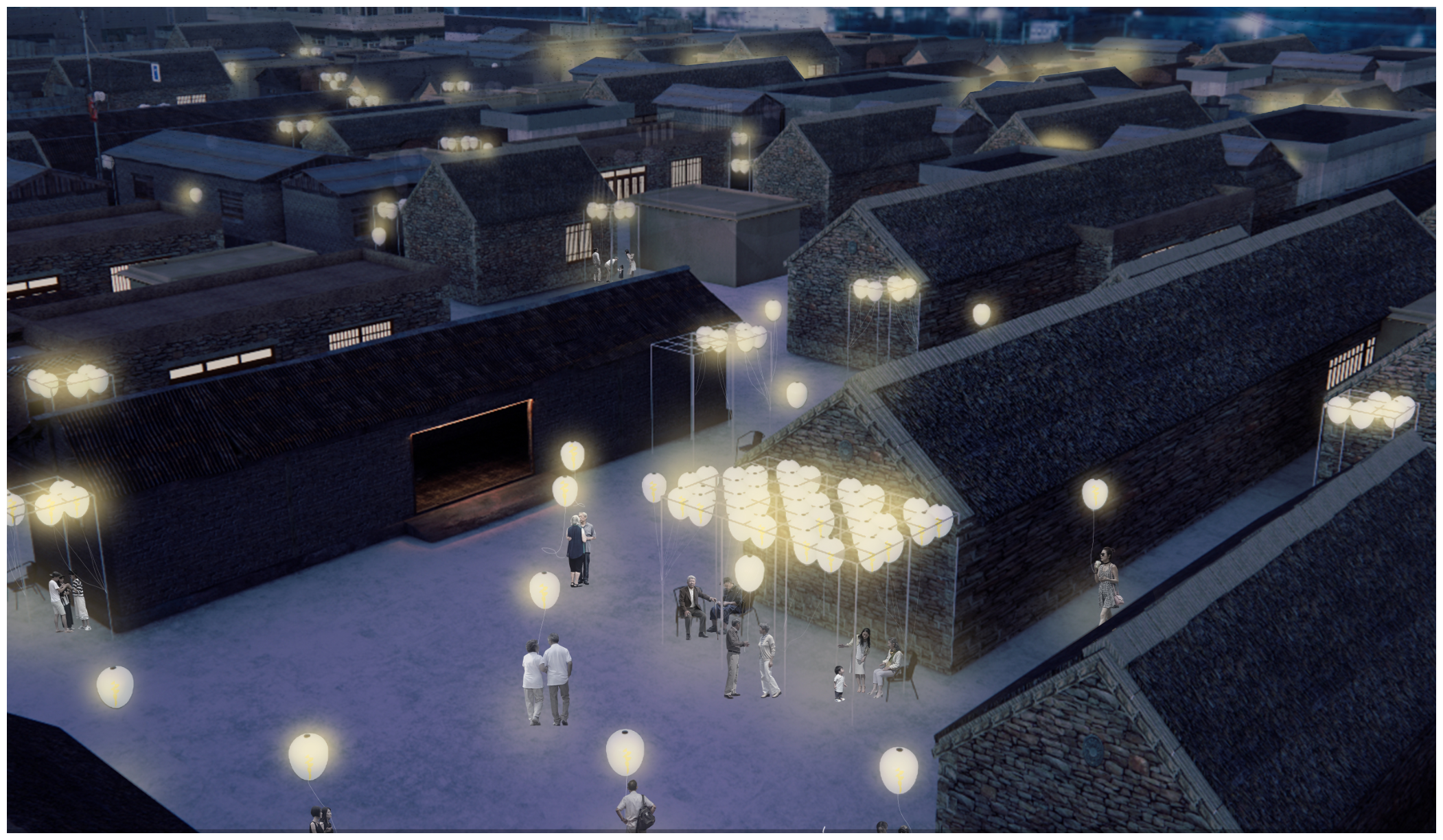 LIGHTING UP, NEIGHBOURHOOD HOP – DAYLIGHT INVESTIGATIONS – ASIA & OCEANIA – 2022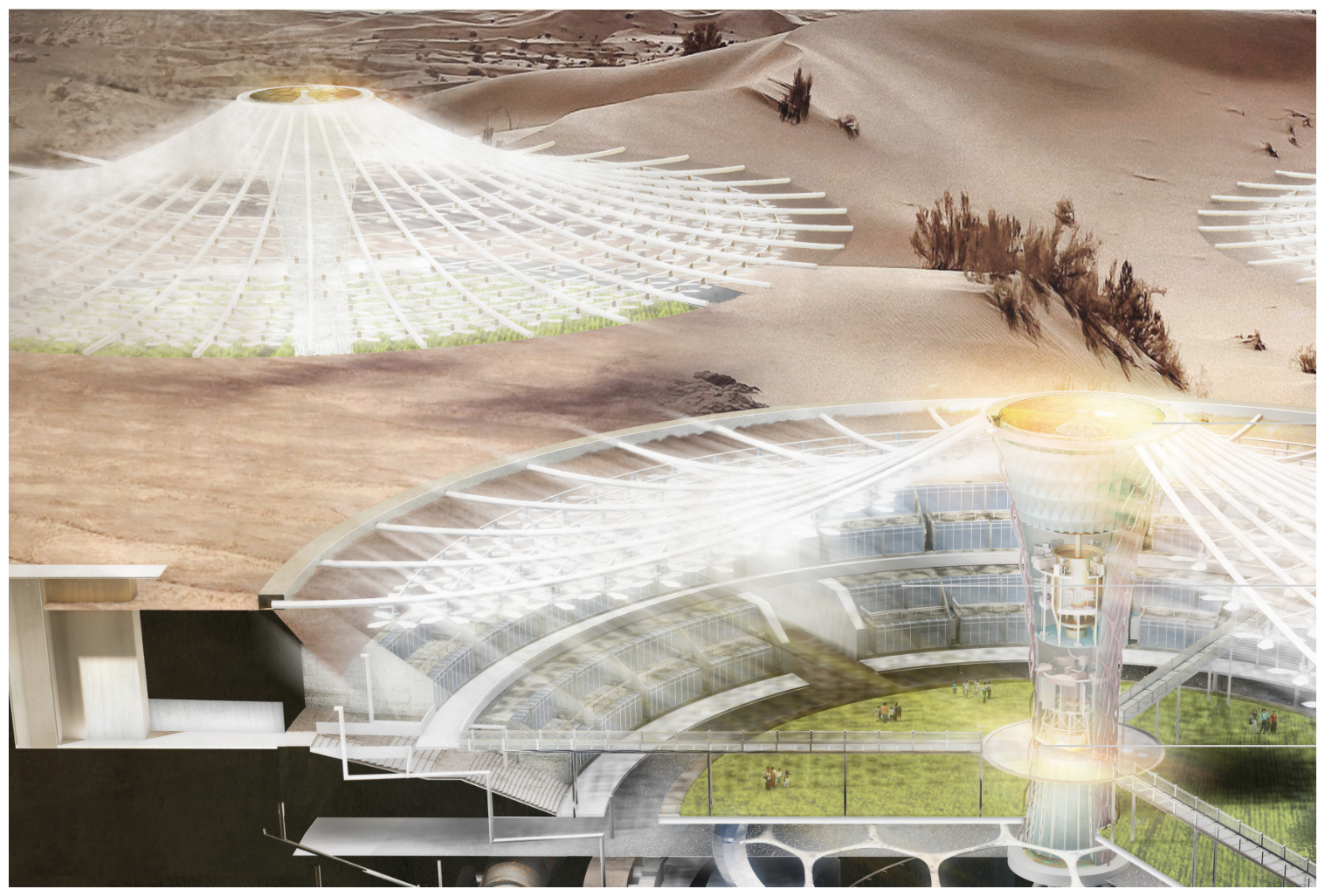 SPOTLIGHT TREE – DAYLIGHT IN BUILDINGS – WESTERN EUROPE – 2022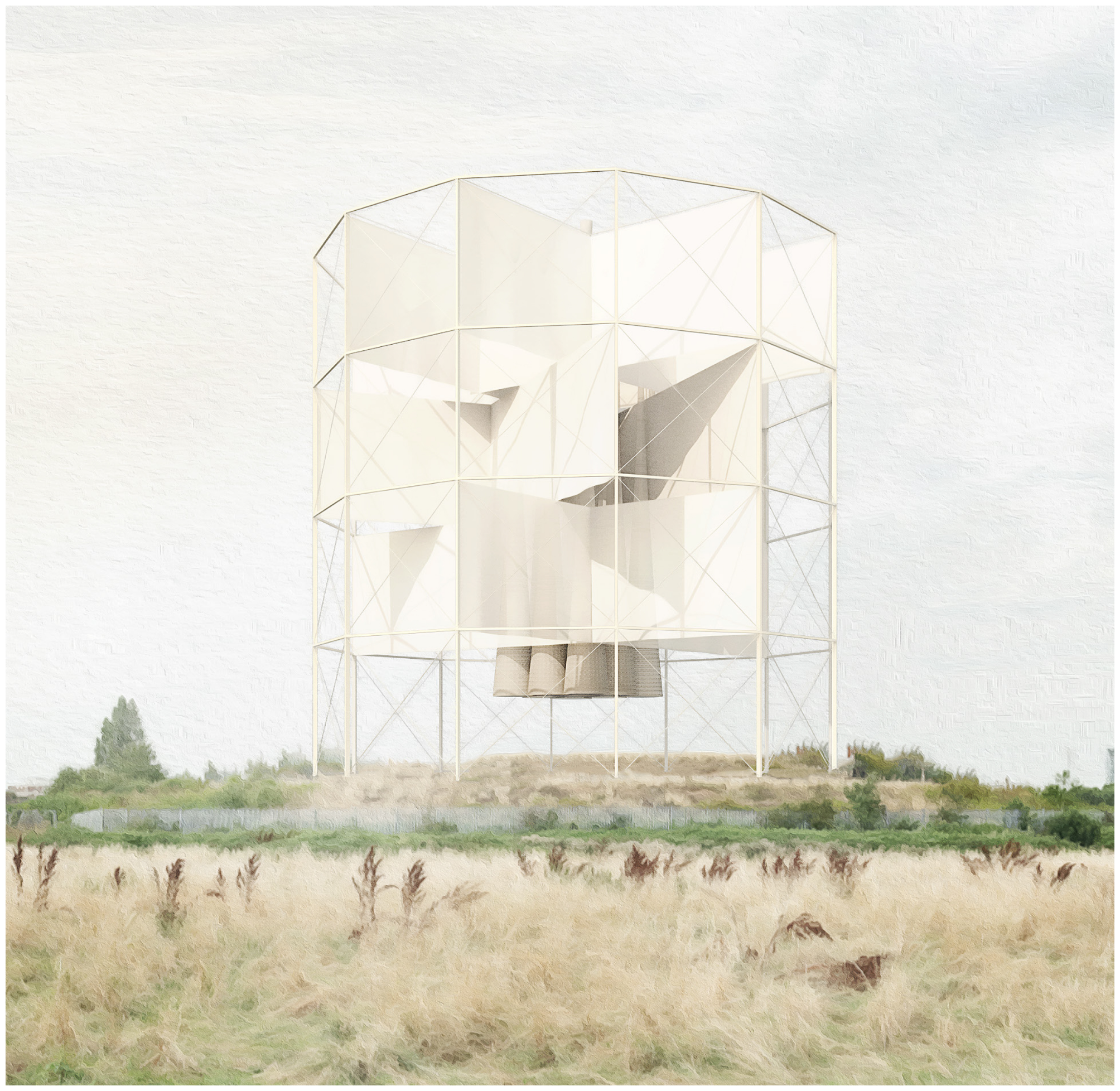 SOLAR HYMNAL – DAYLIGHT INVESTIGATIONS – WESTERN EUROPE – 2022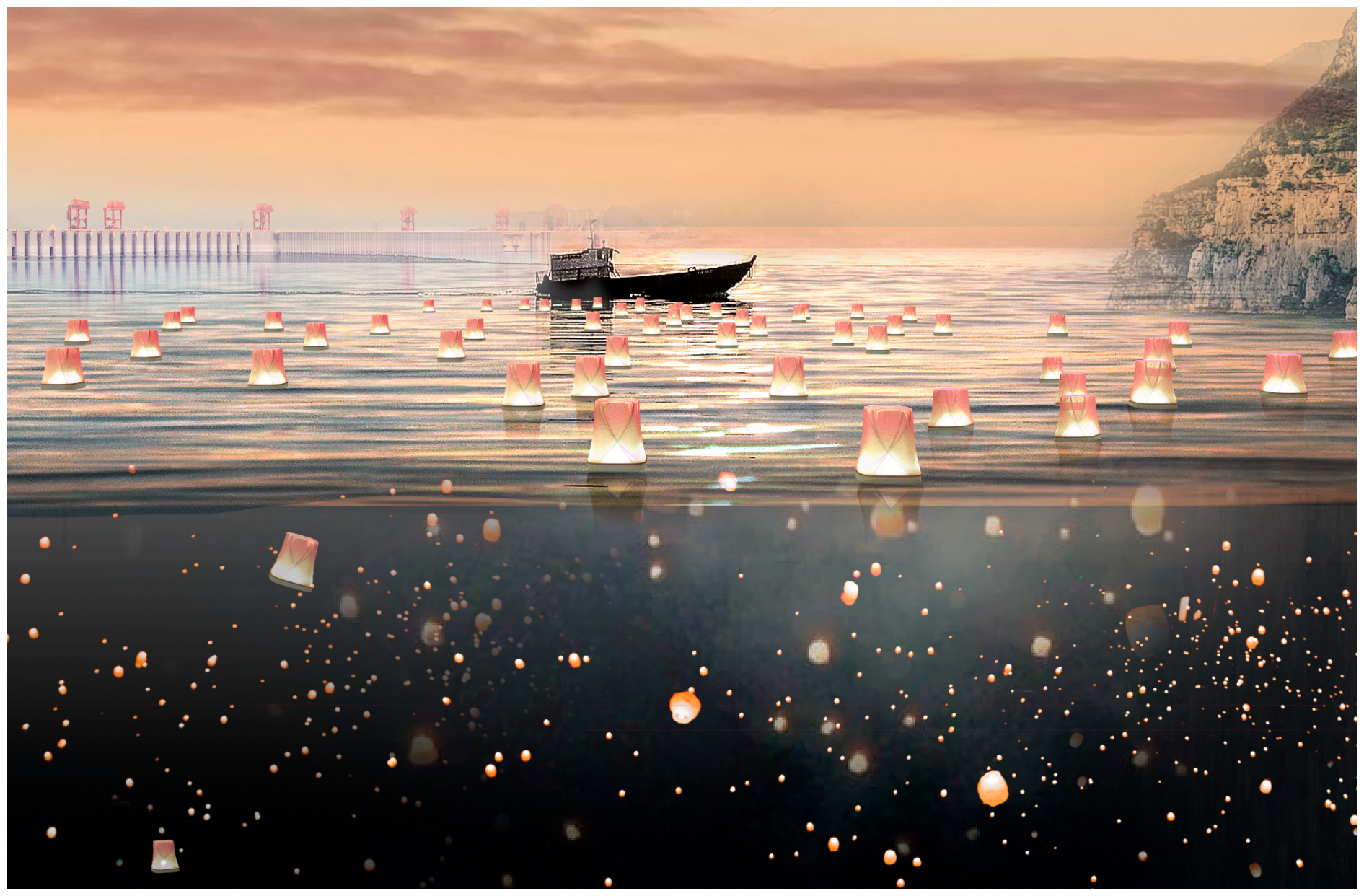 UNDER THE THREE GORGES – DAYLIGHT INVESTIGATIONS - ASIA & OCEANIA – 2022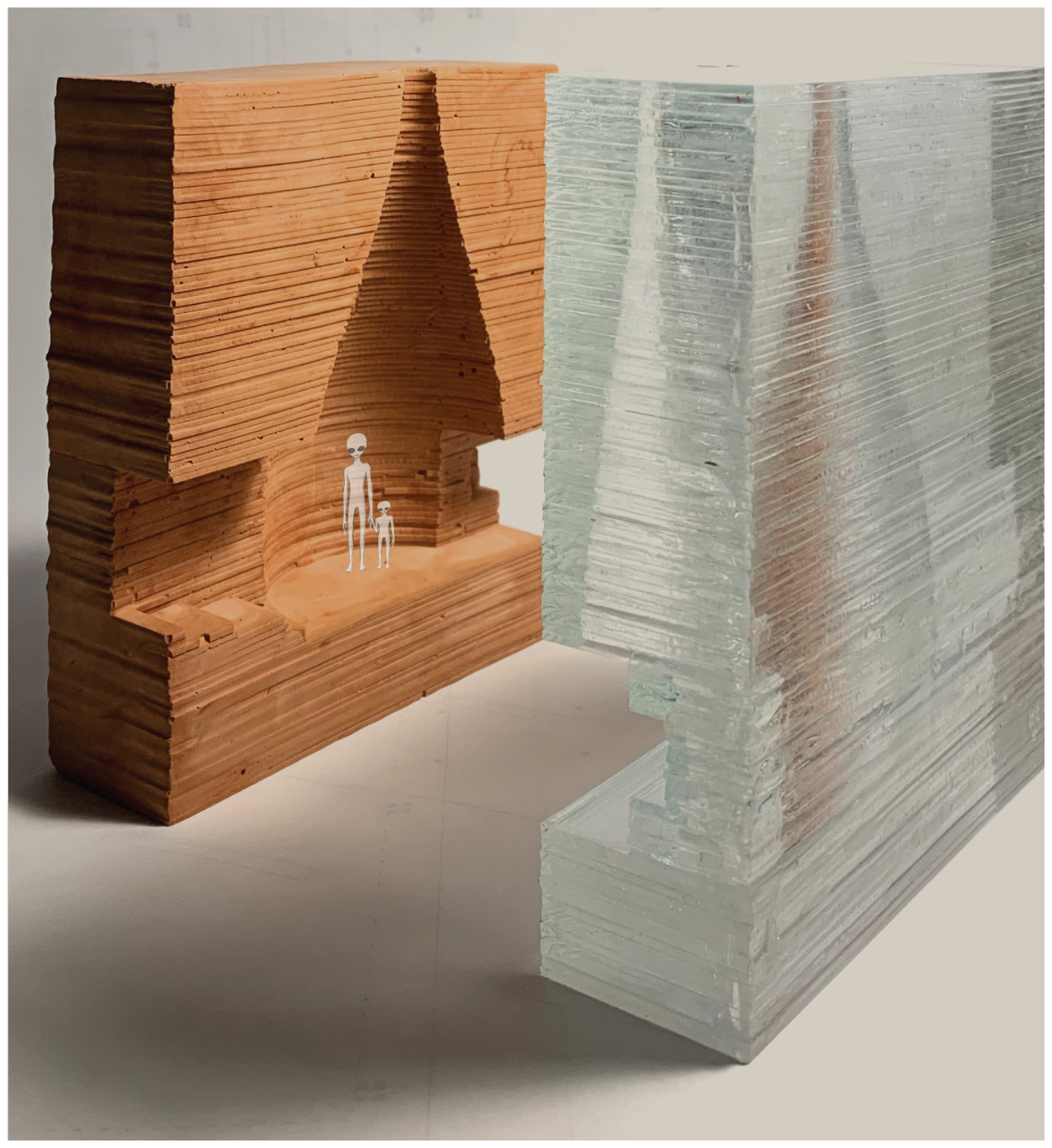 MARTIAN LIGHT – DAYLIGHT INVESTIGATIONS – THE AMERICAS – 2022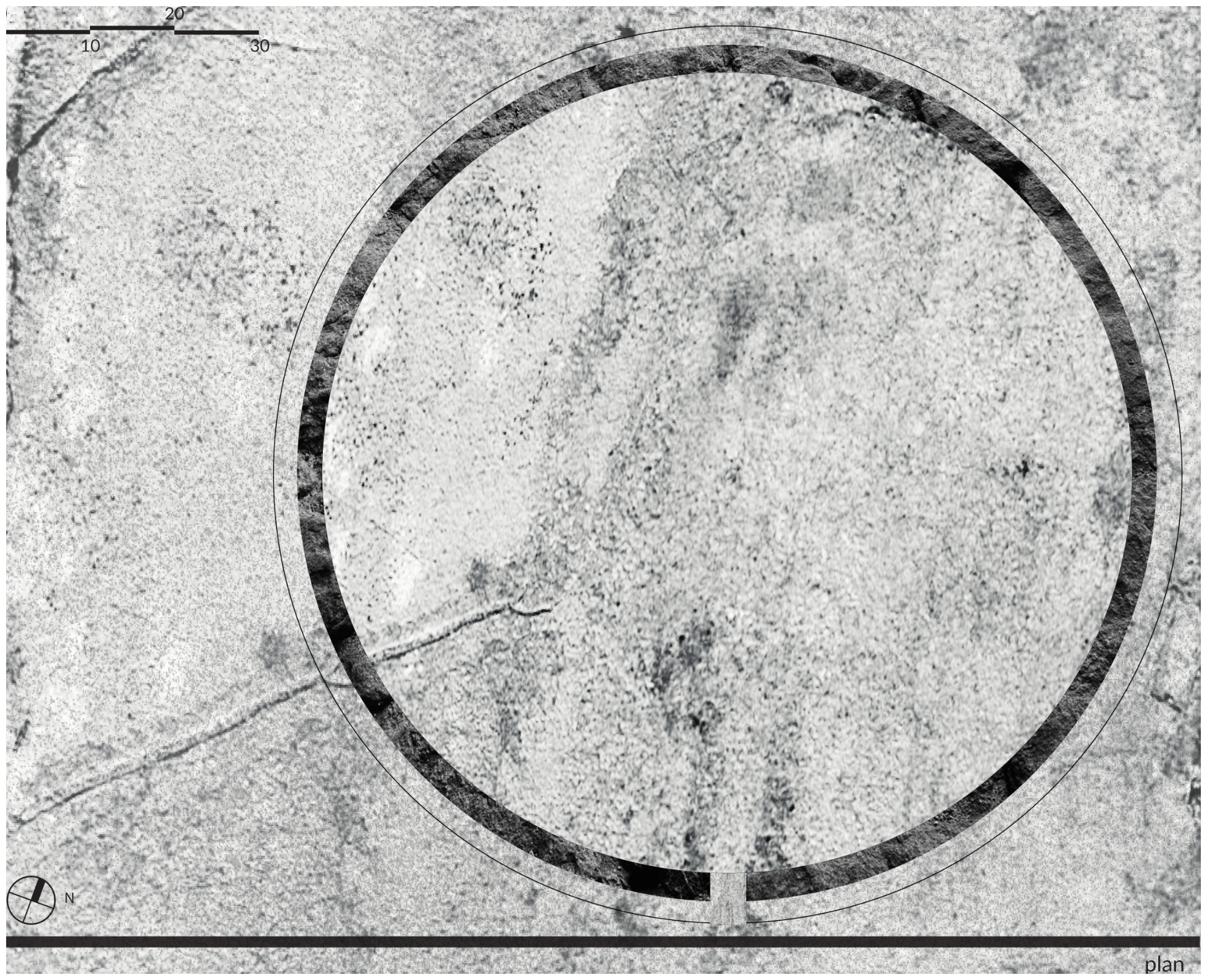 THE THEATRE OF LIGHT – DAYLIGHT INVESTIGATIONS - EASTERN EUROPE & MIDDLE EAST – 2020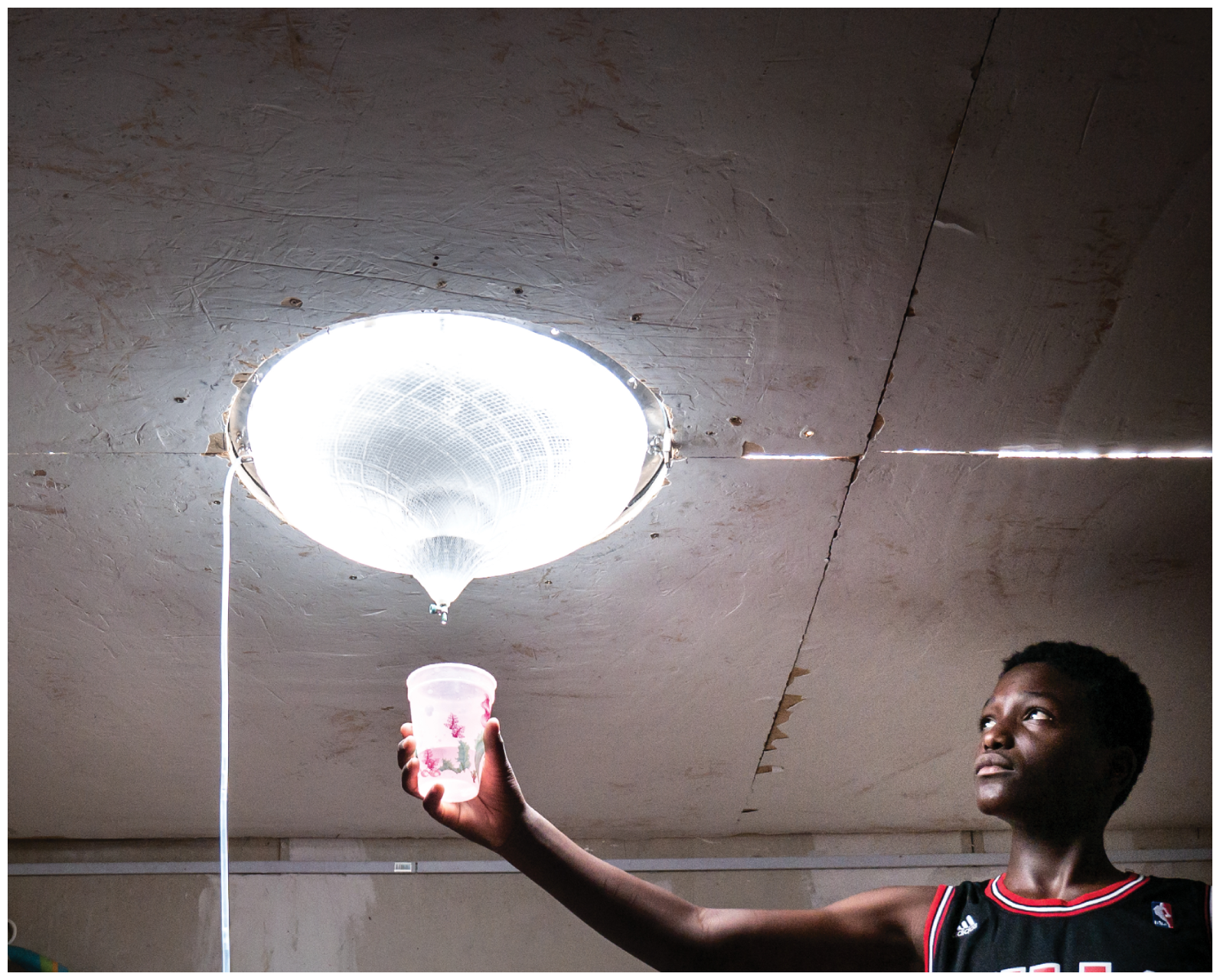 SOLAR DESALINATION SKYLIGHT – DAYLIGHT IN BUILDINGS – WESTERN EUROPE – 2020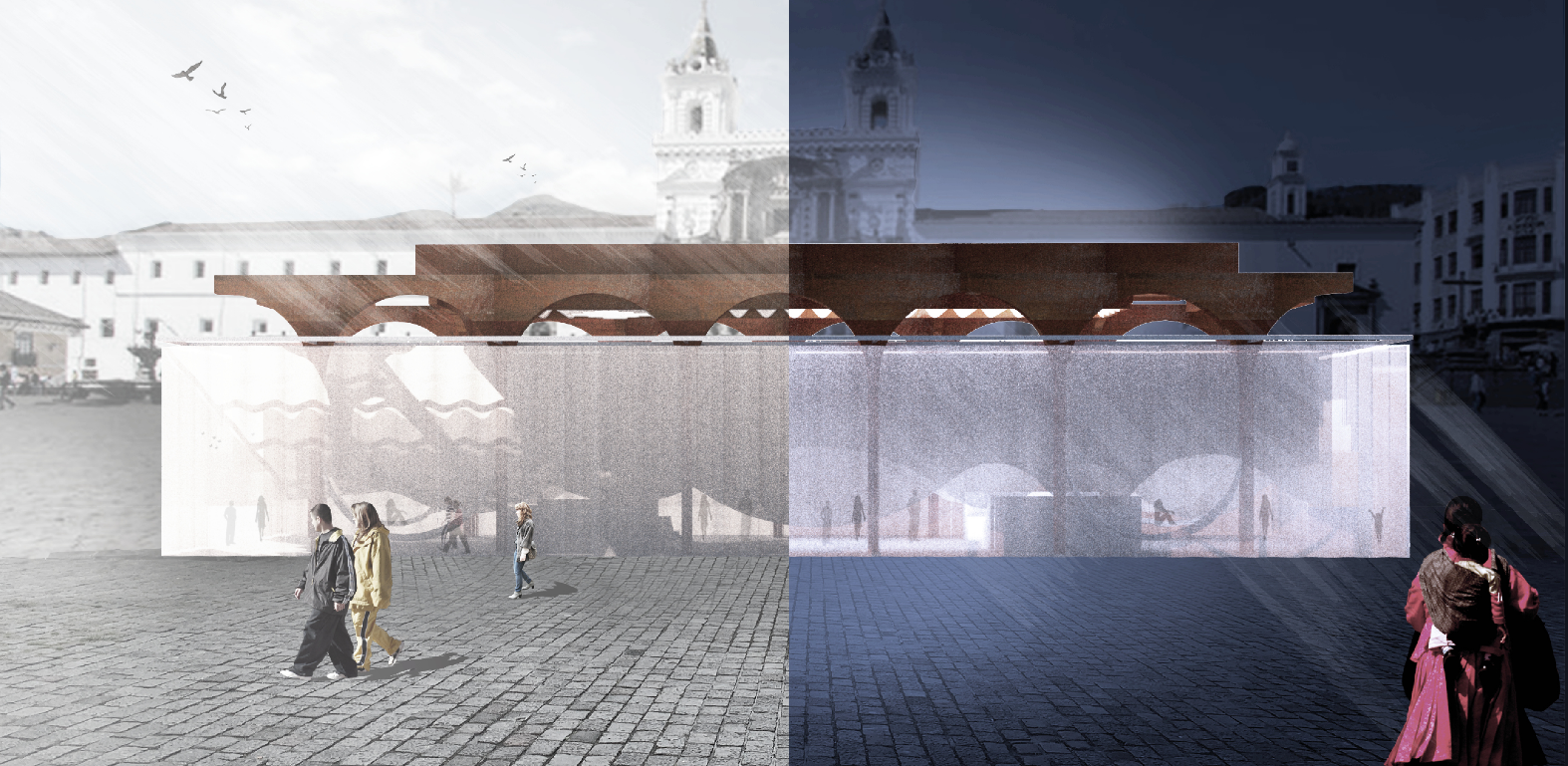 24HR DAYLIGHT - DAYLIGHT IN BUILDINGS – THE AMERICAS - 2022
Developed in dialogue
The best ideas often emerge from dialogue. Progress is made when different disciplines, preferences and sometimes even world views are negotiated with each other. The International VELUX Award promotes dialogue on several levels. Firstly, by developing the entries in close exchange between the students and their university teachers. The teachers' task is to guide the student teams, as well as to review and potentially pre-select the submissions. In exchange for this, they receive part of the prize sum  to acknowledge the importance of their mentoring. According to Brigitte Shim, jury member in 2012, the quality of submissions crucially depends on "a back and forth dialogue" between students and teachers. "I think that the role of the faculty in all of these entries is essential, so important − the guidance, the support, but also the insight and the questioning and ensuring that the students really work at communicating extremely clearly."
Secondly, a two-stage selection process also creates a dialogue between the students themselves and with the jurors. First, the jury meets to review all submitted projects and selects ten regional winners across both categories. For the second jury meeting, the regional winners present their projects live to the jury and answer the jurors' questions. Based on these presentations and conversations, the jury chooses the global winners. Prior to the live presentations, the regional winners take part in a workshop and social activities together. This creates a global community of students working with daylight, allows them to be inspired by each other and to connect with established professionals in the industry.
"What I really appreciated was that this award provokes such enormous participation from all over the world. It is quite overwhelming to see the diversity of projects that were proposed, and what the students have identified as relevant to their future."
Anupama Kundoo, jury member 2022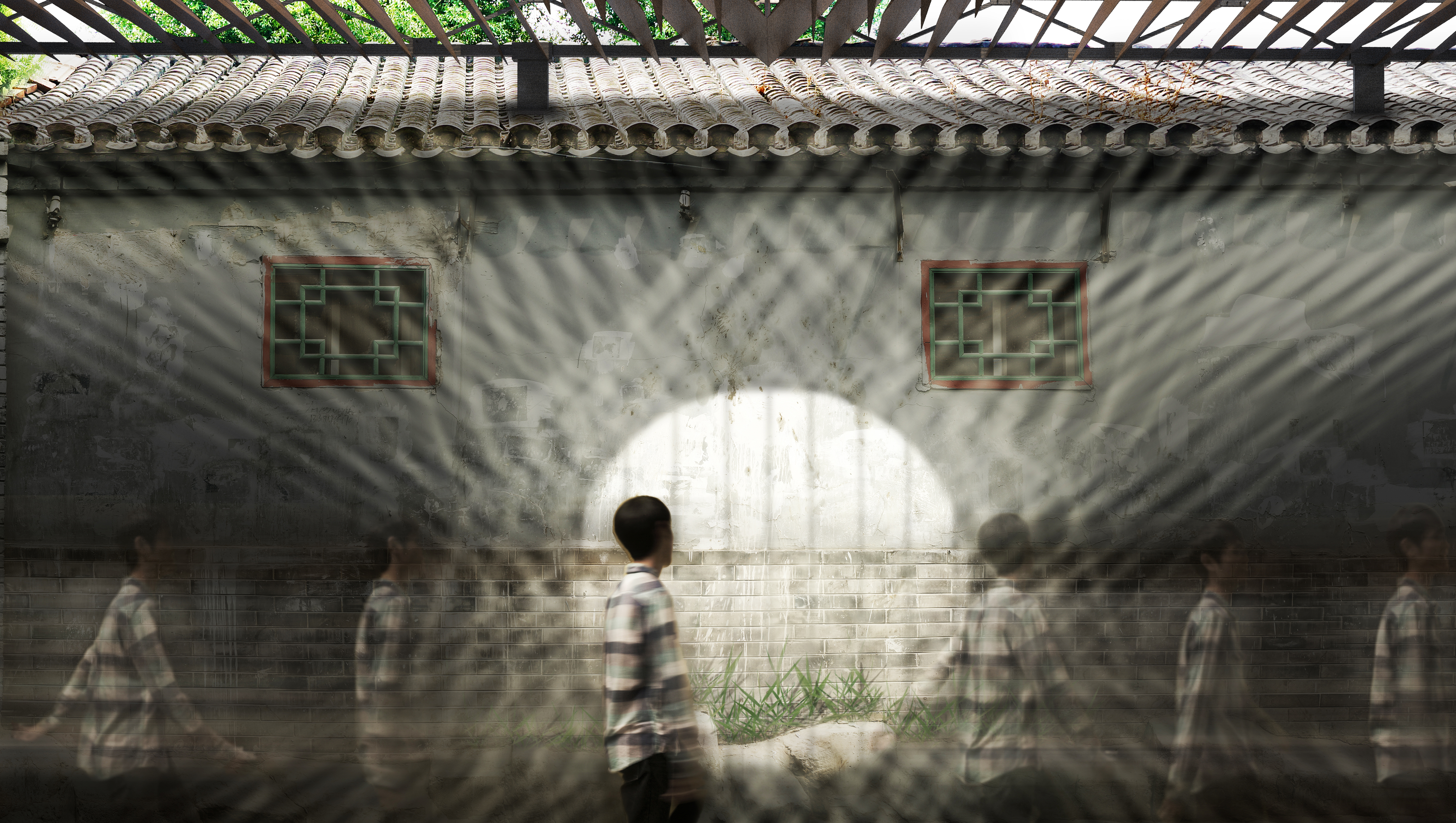 Light Revitalisation – 1st prize– 2014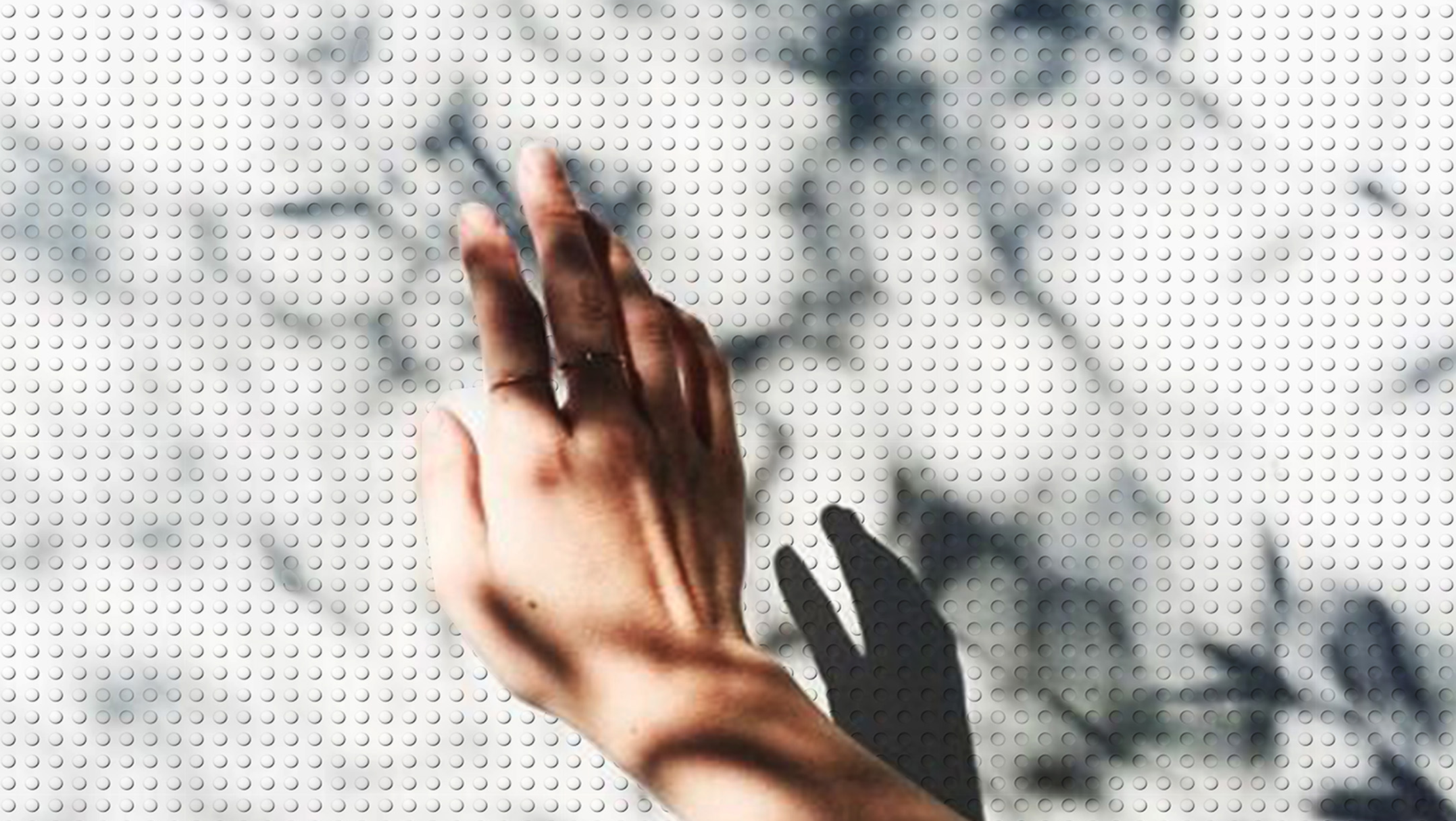 Light for the Blind -Daylight Investigations - 2016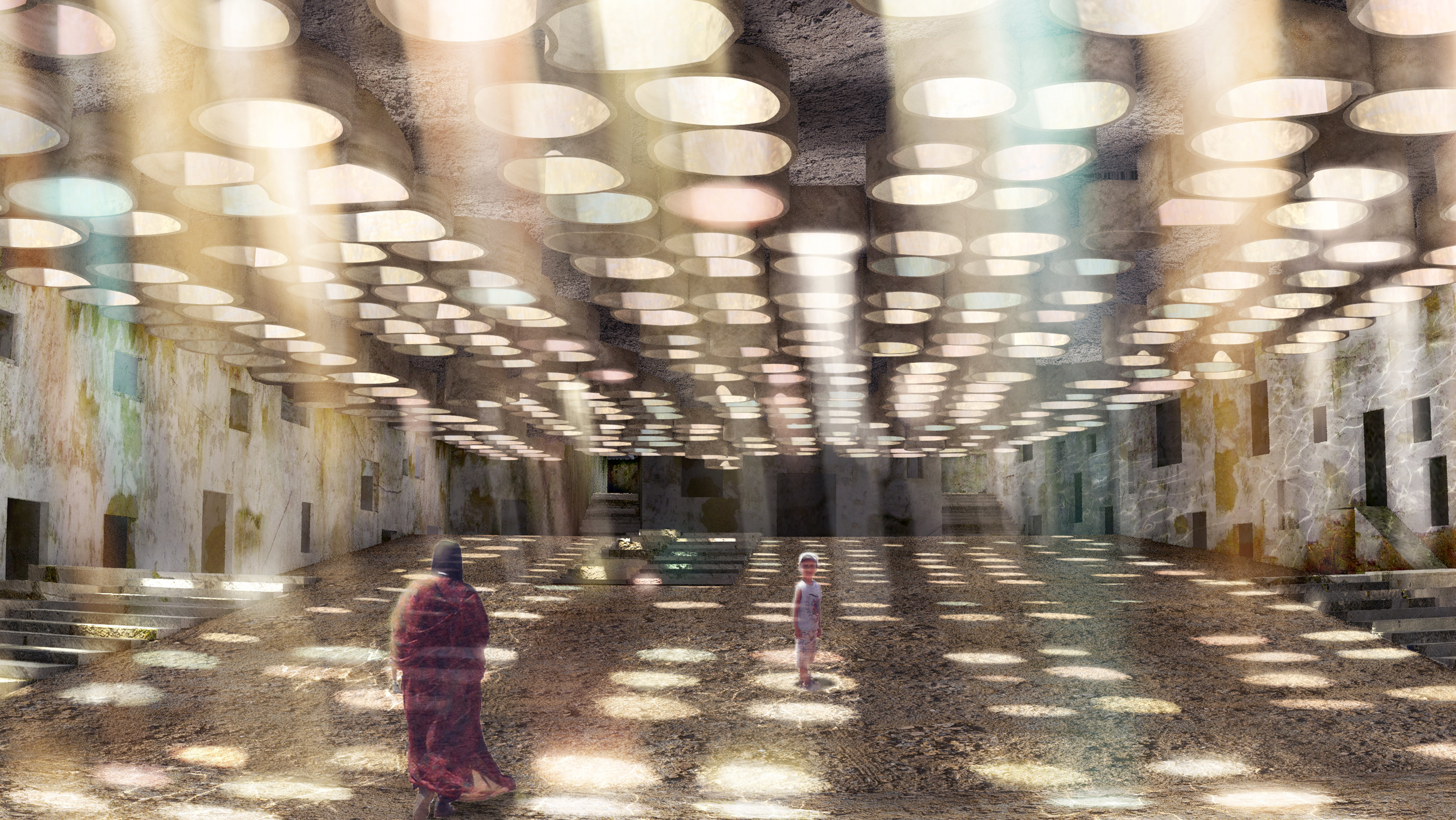 Dyeing the Sunshine - Special Mention - 2014

Memory of Light – Honourable Mention – China – 2012
A global topic with local interpretations
"We all live under the same sun", sang the rock band The Scorpions in 1993. How true – but this sun shines on very different parts of the world with their specific history and culture, their climate and their respective social and ecological problems. The students bring this background into the competition and are confronted with this when they design interventions for a specific place. This diversity is a central attraction of the International VELUX Award. When the award jury in 2012 wrote that it was "literally listening to a global conversation about daylight, from innovative thinking of what might be the future and how we might experience light in a few years' time […]", this was certainly representative of what other juries have felt too.
The global conversation is further enriched by the fact that, not unlike their 'grown-up' peers, architecture students have become 'frequent travellers' with networks across the globe. Many of them study in universities far from their home countries. "There are no boundaries to student projects – as students and teachers meet and study across continents as well as they work with exotic places and cities – far from their actual location," wrote the competition jury in 2012. So it happens that students from the USA concern themselves with the daylight supply of underground mining towns in the Australian outback. Or that participants from Belgium are developing concepts against desertification in the Spanish region of Almeria. Even daylighting concepts for settlements on Mars have already been submitted to the International VELUX Award and won prizes.
You don't need so much exoticism, however, to be successful in the competition. There are enough challenges for budding architects just around the corner. And usually, the entries that have the best chances are those that show a deep understanding of the respective peculiarities of the location. In order to strengthen the global orientation of the competition and at the same time place greater emphasis on the regional characteristics of the entries, the field of participants has been divided into five regions since 2016, in each of which two winners are selected: Africa, The Americas, Asia & Oceania, Western Europe as well as Eastern Europe & the Middle East – corresponding to the member sections of the UIA.
"What a competition like this draws out is a kind of regional approach to how we think about daylight. Architect from Scandinavia could learn from architect from Africa, and vice versa. And that's what's really interesting and intriguing about this exercise."
John Ronan, jury member 2022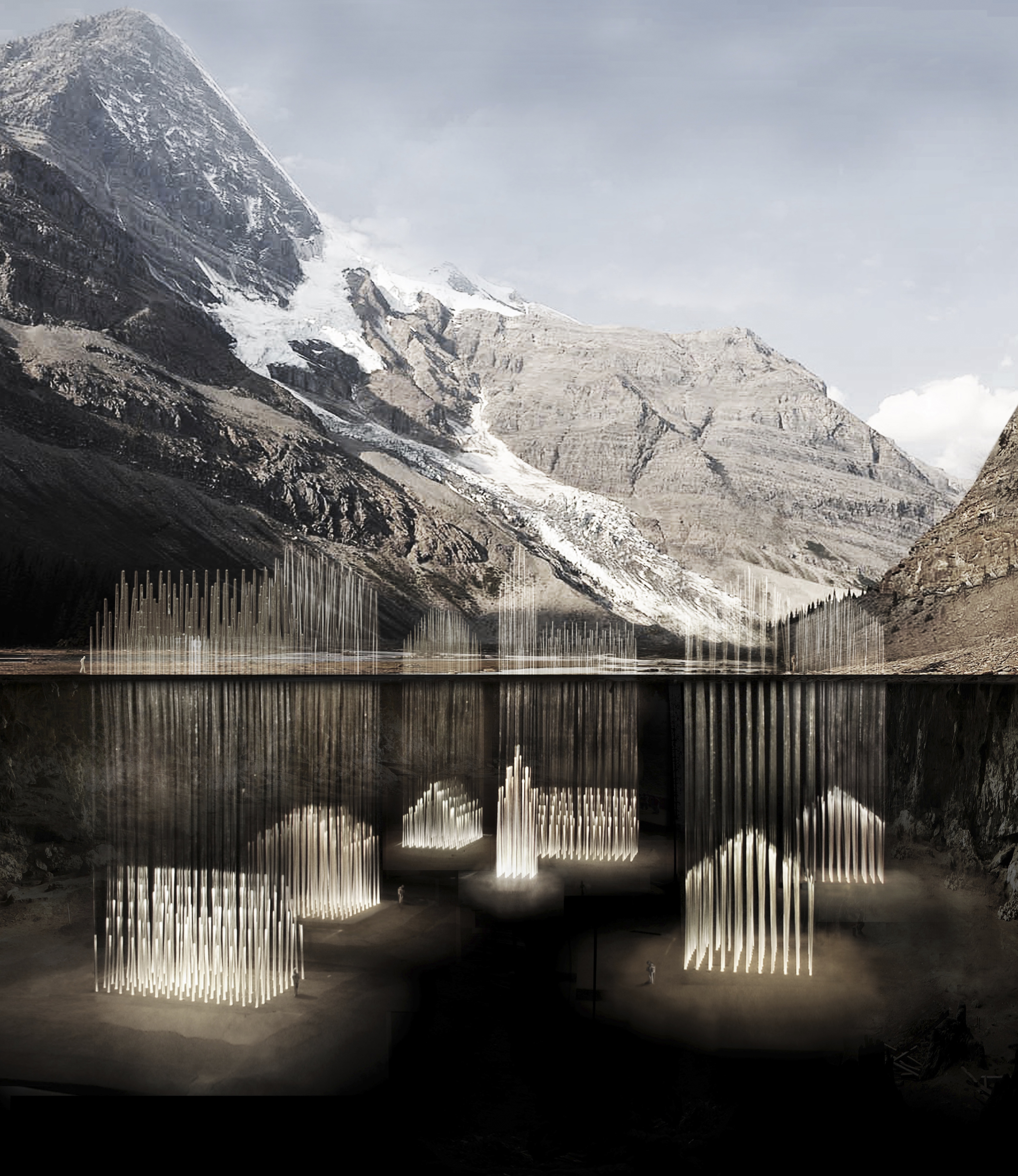 RESONANCE, MEMORY - 1SR PRIZE - 2012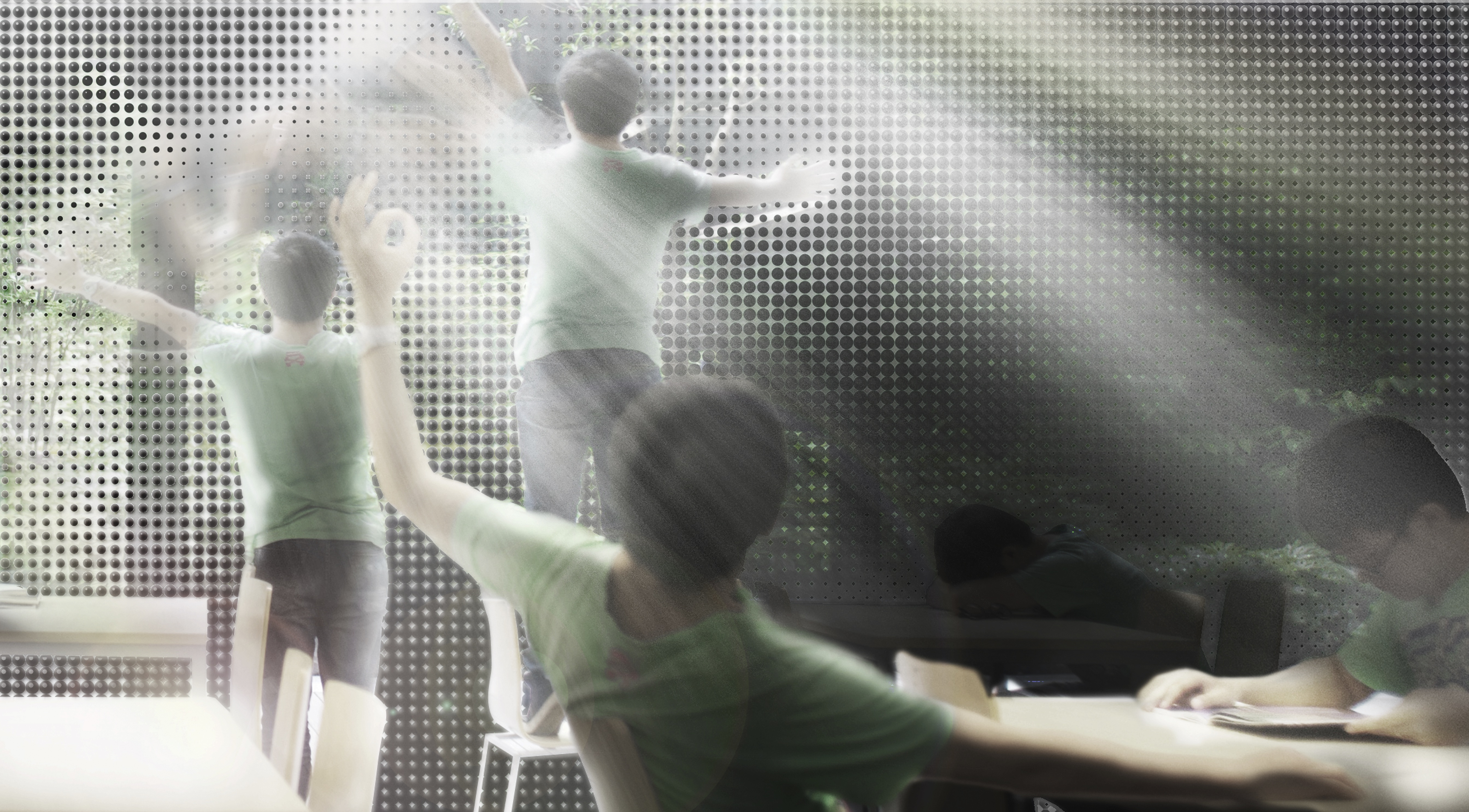 STROKING THE SUNSHINE - 3RD PRIZE - 2012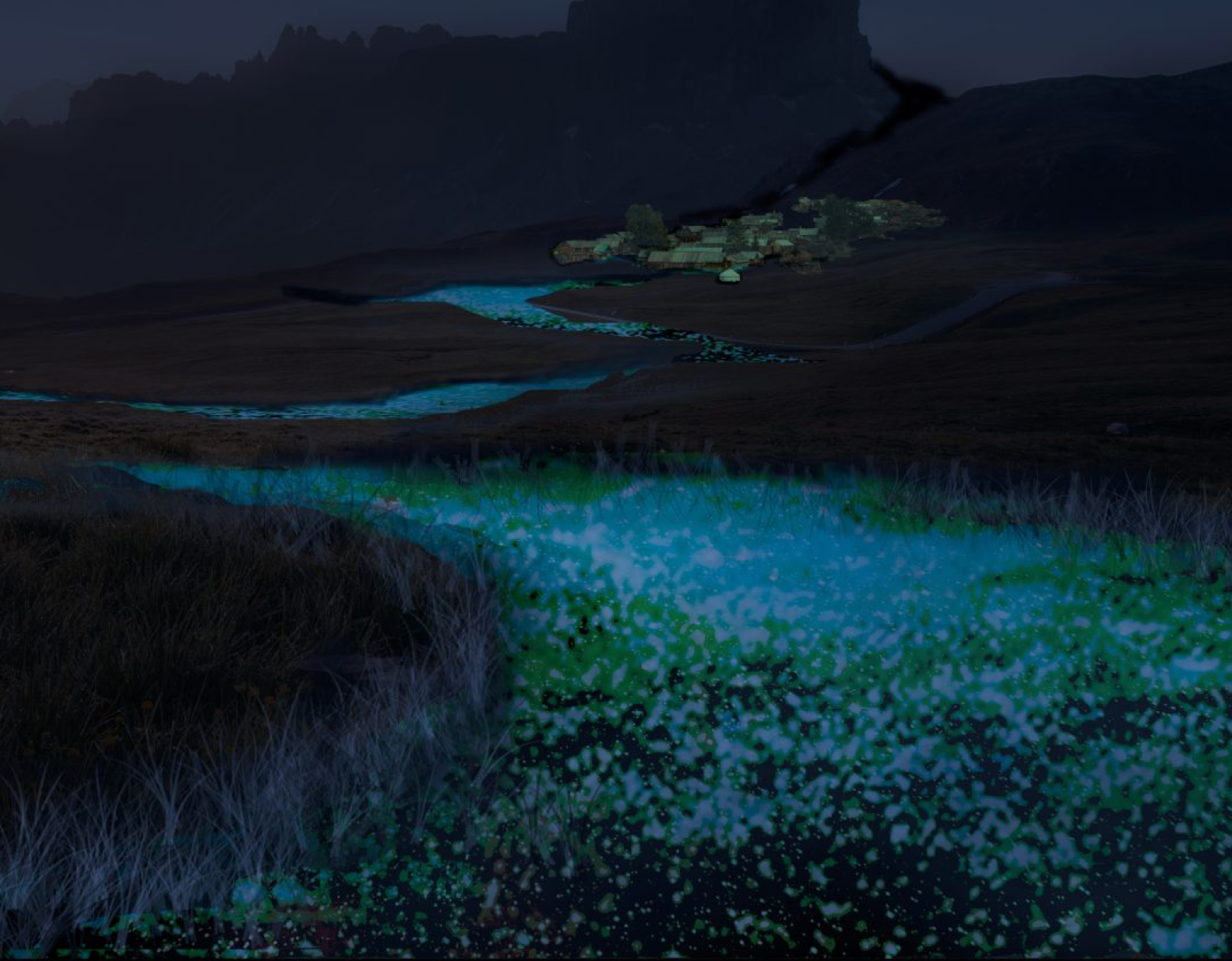 Road to Light – Daylight investigations – Asia & Oceania – 2018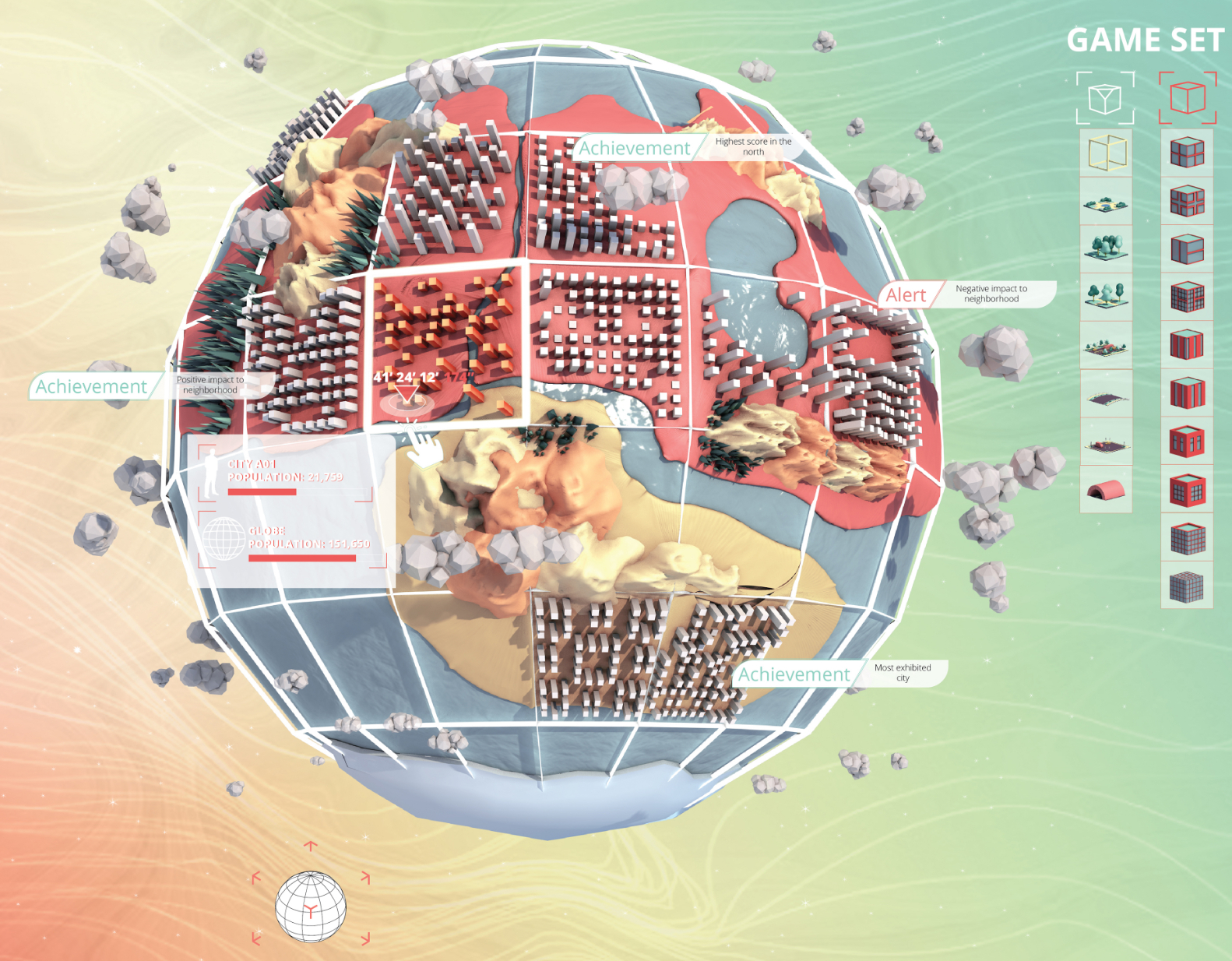 Sun City – Daylight in Buildings - Eastern Europe & Middle East – 2020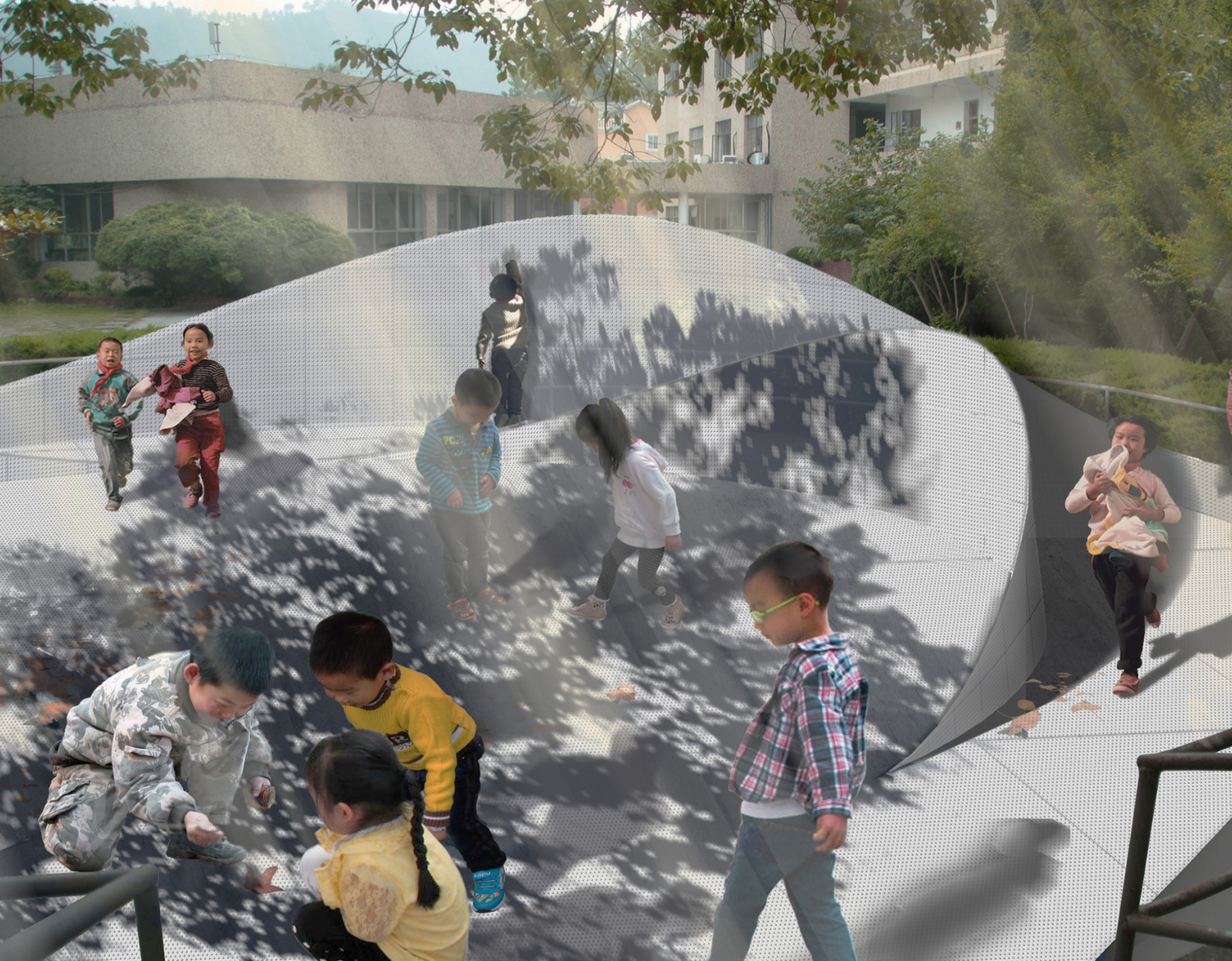 Light for the Blind – Daylight Investigations - Asia & Oceania – 2016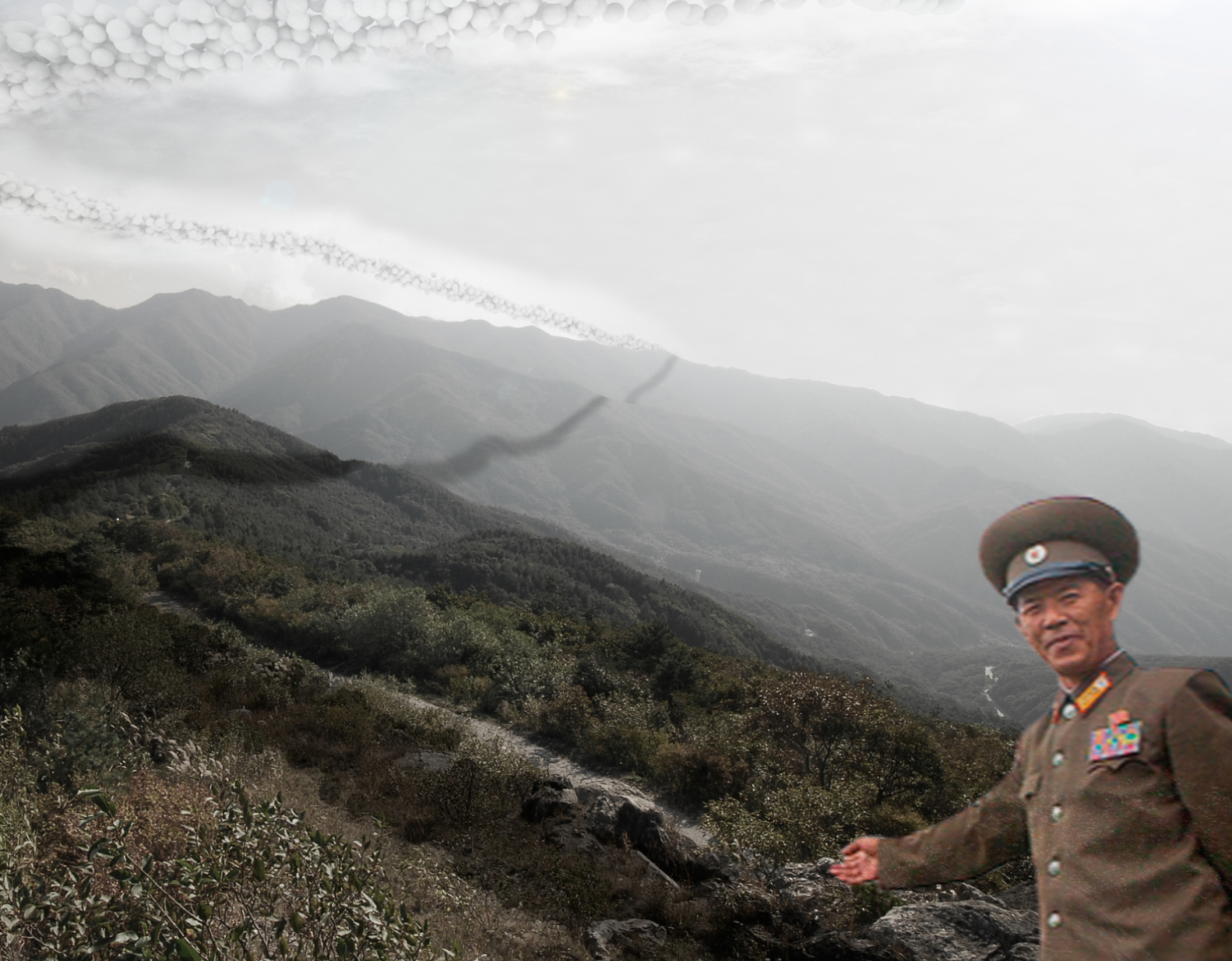 Morning Glory Cloud - 2014
The social turn in Architecture
When I mentioned responsibility earlier in this text, this of course includes responsibility for society in the here and now. "I found a lot of my concerns about creating a better quality of life in cities being dealt with by the students," said juror Will Bruder in 2010. "A lot of the work addressed social responsibility, which is a trend that I also see in architecture. Students are not just concerned about sustainability, but about building a better place in a social way."
The social turn that we are witnessing in the submissions to the International VELUX Award reflects a similar paradigm shift in architectural education around the world: not unlike their predecessors in the late 1960s and early 1970s, architecture students are demonstrating a high level of social consciousness. To paraphrase Mahatma Gandhi, they want to "be the change they want to see in the world" and make a difference far beyond the traditional boundaries of architecture. To achieve this, no design task is too small or too big for them. Whether it's designing a skylight for houses in the Chilean coastal desert that also functions as a solar-powered seawater desalination system. Or a surface that changes its structure when exposed to sunlight, allowing even blind people to feel daylight. Or – at the other end of the scale – a model for underground, solar-powered large-scale farms designed to feed humanity in a drought-stricken world of the year 2122. Sounds like science fiction? Maybe – but it does exemplify the spirit of the International VELUX Award to think "out of the box" without restrictions.
"I think architects and designers should take responsibility and put their energy into human resources, rely on human ingenuity on how to use natural resources. If we use human resources like time, knowledge, muscle, brain, care, love, all of this is infinite."
Anupama Kundoo, jury member 2022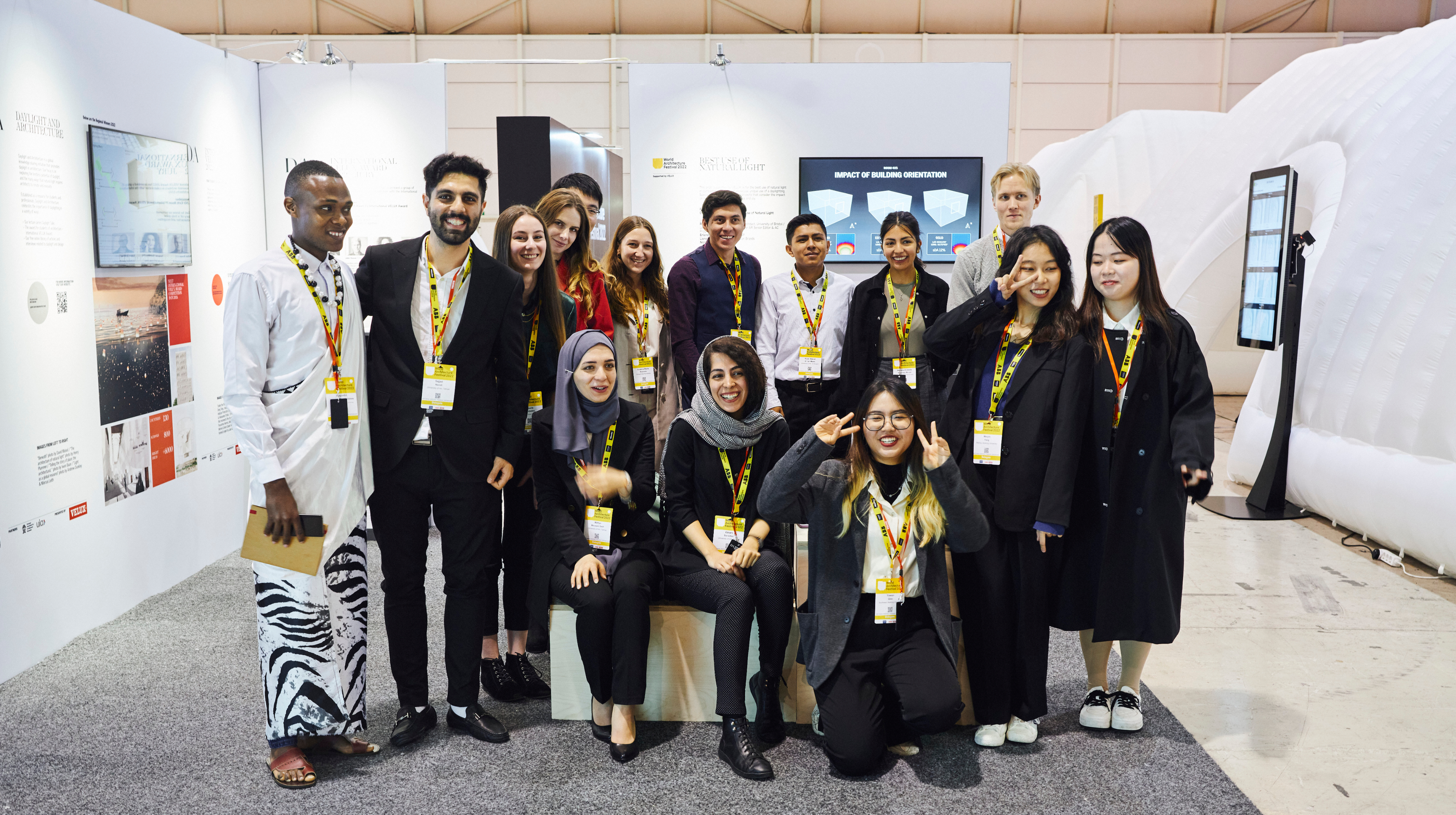 'HOPE FOR THE FUTURE' – INTERNATIONAL VELUX AWARD - WINNERS 2022
Hope for the future
Light is associated with many things in human cultures: with knowledge and insight, with faith, happiness and health. Above all, however, light symbolises hope and optimism. Staying optimistic is not easy, especially for young people in our conflict-ridden, multi-crisis times. And when they raise their voices, want to change the world and commit themselves to a better future, representatives of the older generations often meet them with scepticism or rejection, accusing them of lacking a sense of reality.
This makes events like the International VELUX Award all the more important, offering participants the freedom to think into the future, try out new things and bring impulses of optimism into our world. I am confident that they will gladly accept this invitation in the next 20 years and surprise the world with more bright ideas than we can imagine.