Daylight & the Indoor Microbiome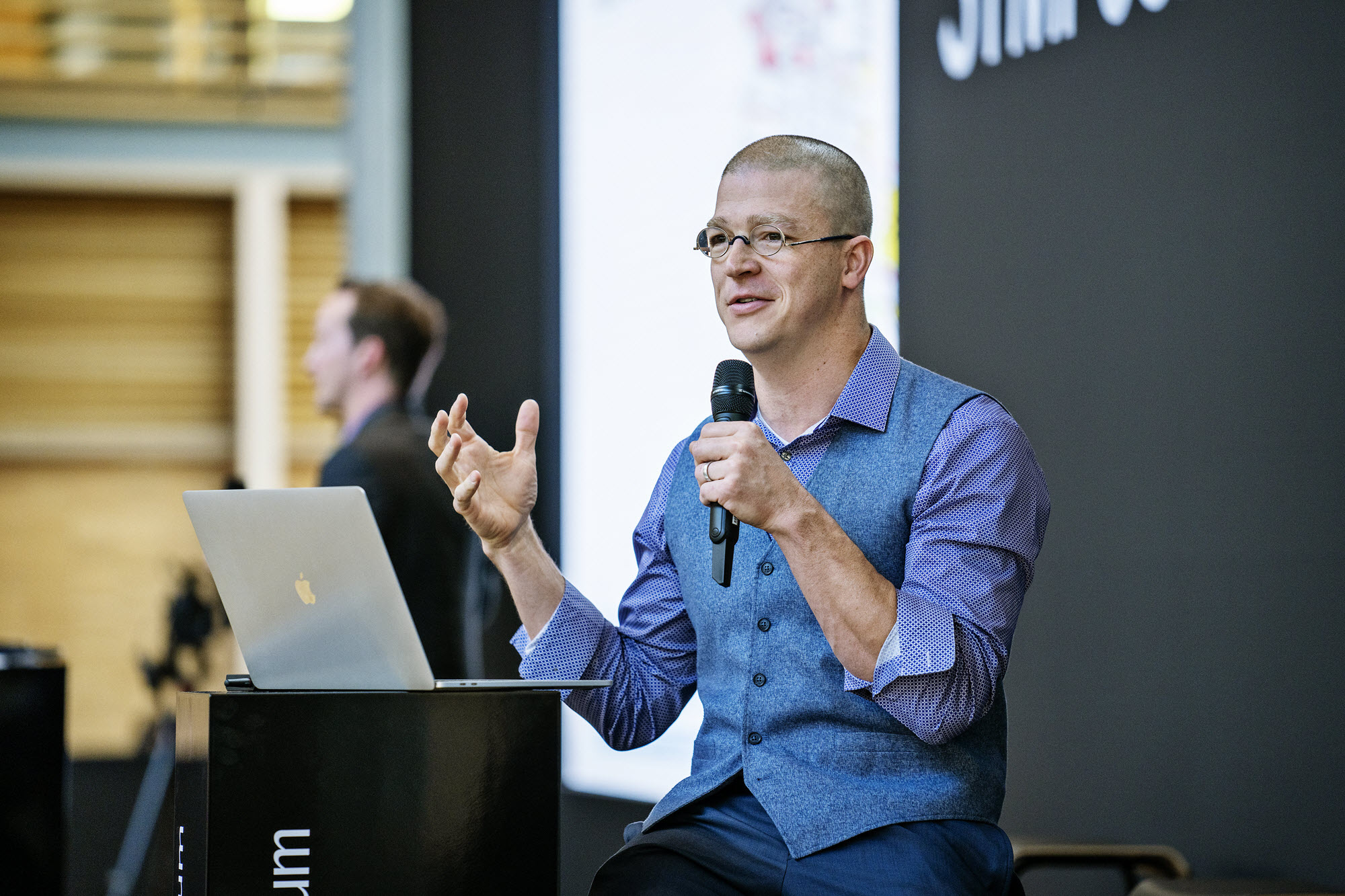 Category
Research and Innovation
Author
Kevin Van Den Wymelenberg
Source
Daylight Symposium 2019
Share
Copy
Presentation from the 8th VELUX Daylight Symposium that took place in Paris on 9 October 2019 by Kevin Van Den Wymelenberg.
Microbial communities thrive in many places, including inside of buildings! The architectural features of buildings, including direct access to outside air and indoor material choices, have been shown to influence these communities. Microbial communities are found in the dusty corners of buildings, on floors, walls, and in the air. Indoor dust includes particulate matter that settled from the air, impacting indoor air quality, and provides the moisture and nutrients needed for microbial communities to thrive indoors. We have just published a paper (below) that describes the role of exposure to daylight in modulating these indoor microbial communities, and we are excited how the results further opens the field of daylight, into areas typically considered indoor AIR quality. A greater understanding of the interactions between buildings and microbial communities has the potential to alter future building design and operations and improve indoor human health, comfort and productivity.
Sunlight plays a key role in building design and operation, especially with regards to comfort and energy costs, but the effects of sunlight on microbial communities within buildings have not been extensively researched in over 100 years, until now. Previous research has shown that ultraviolet (UV) light has potential bactericidal properties, but windows block most UV light exposure indoors, making it difficult to apply these studies to typical indoor environments. Given our interest in fundamental questions of how indoor bacterial, fungal and viral communities develop and evolve, we wanted to look at the relationship between indoor daylighting and microbial communities in dust within a highly controlled environment.
To shed some light on the subject, we built replica "rooms" that served as a controlled indoor environment for a microbial daylighting experiment. To make these microcosms comparable to a larger scale building, we designed them to simulate typical indoor environmental conditions in terms of temperature, RH and daylight exposure. Each microcoms had a window opening filled with glazing that controlled the wavelengths daylight with homogenized household dust. Filtered glass transmitted either visible, ultraviolet, or no light and a 90-day exposure period elapse. Researchers collected the sealed dust samples from the daylight microcosms and studied the effects on the bacterial community composition and viability.
We found that daylight exposure led to lower abundances of viable bacteria, suggesting that sunlight (UV or visible) may inactivate certain taxa in microbial communities while darkness may foster bacterial blooms. While our study was conducted on a small scale, we surmise that natural sunlight may have bactericidal properties for certain bacteria on a much larger scale. From the perspective of bio-informed design, creating buildings that let in plenty of daylight might be a sustainable, cost-effective way to improve occupant health by shaping microbial communities, in addition to the other positive attributes associated with daylight indoors. This might include both reducing the abundances of harmful microbes and increasing the abundances of potentially beneficial microbes. We believe our findings contribute to the growing momentum for the potential of daylight to influence occupant health through its use in building design and operation to improve both indoor environmental quality and indoor AIR quality. Paper link:
https://microbiomejournal.biomedcentral.com/articles/10.1186/s40168-018-0559-4
Kevin Van Den Wymelenberg is an Associate Professor at the University of Oregon, is the Director of the Energy Studies in Buildings Laboratory in Eugene and Portland, OR, and Co-Director of the Biology and the Built Environment Center. He has a PhD in the Built Environment from the University of Washington. He teaches classes in daylighting, integrated design principles, energy performance in buildings, and design. Van Den Wymelenberg has consulted on several hundred new construction and major renovation projects with architects and engineers regarding daylight, energy in buildings, and indoor environmental quality since 2000. Five of these projects have been recognized with AIA's Committee on the Environment Top 10 Awards and many others are LEED certified. He has presented at many conferences including the National Academy of Sciences Engineering and Medicine, the Illuminating Engineering Society, LightFair International, and Passive Low Energy Architecture.