A vision of the future
- Meet the Winner from Eastern Europe and the Middle East Daylight in Buildings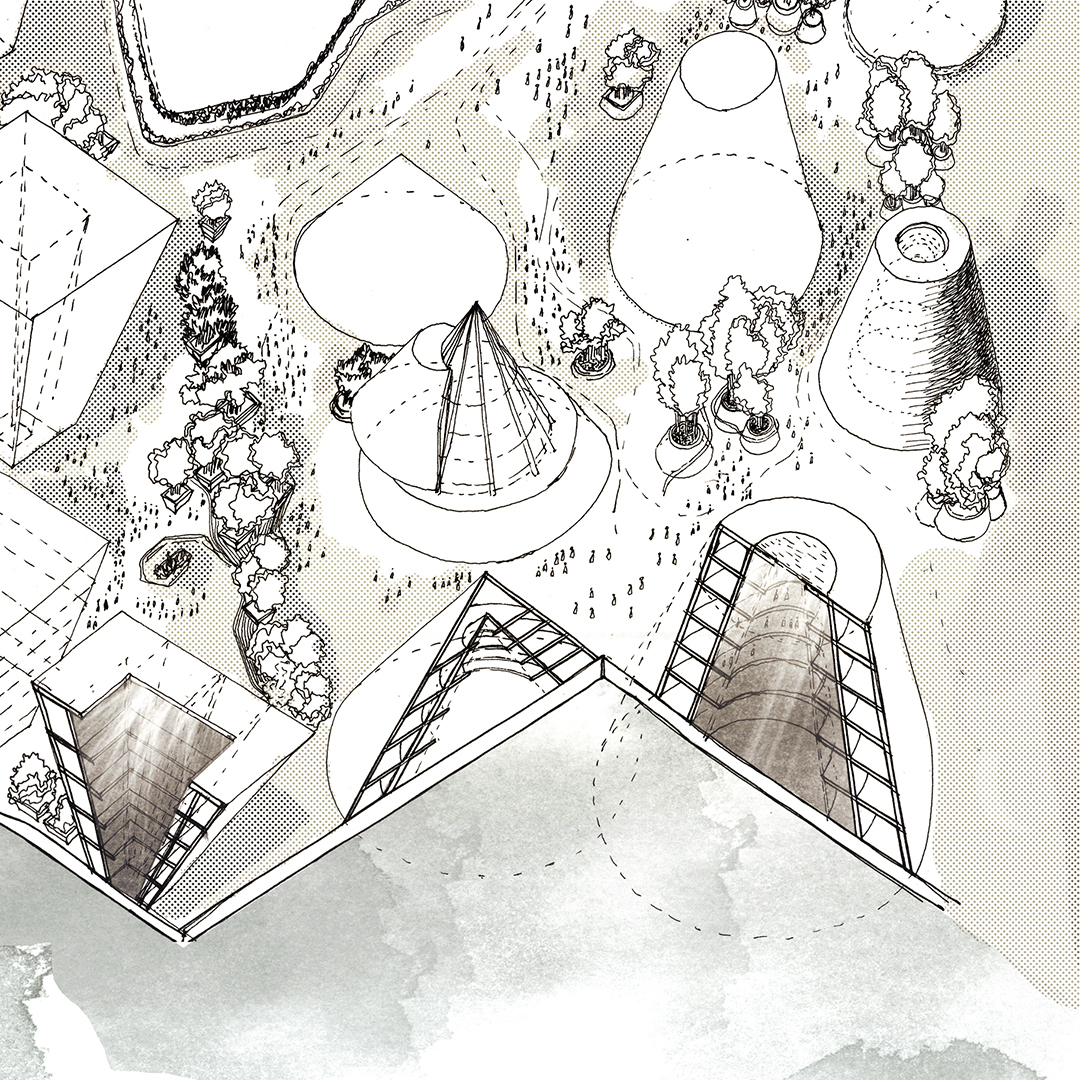 Author
Mariann Eliassen
Date
02 Oct 2018
Share
Copy
"I was so glad. I couldn't believe that I had won," says Russian architecture student Anastasia about her reaction to getting the news that she had been awarded the title of regional winner from Eastern Europe and the Middle East in the Daylight in Buildings category.
Her project 'Light Forms Juggler', described as more a manifesto than a design by jury member Li Hu, invites us to take a fresh look at architecture by exploring the way buildings are shaped. At present, a very significant problem is insufficient lighting in buildings. Where rectangular shapes increasingly limit the penetration of light into space, alternative forms can maximise the potential of natural light penetration as well as limit the shadows cast by buildings.
No place like Dubai
"First, I thought about how people could live in extreme conditions in hot and cold climates, and how to optimise the how buildings work with the climate," says Anastasia about her inspiration behind the project, which takes a closer look at the potential of the cone and prism shapes.
"I mainly looked at the city of Dubai for this. I don't think there is a better place for looking at potential creative architectural solutions than in Dubai. I wanted to create architecture that cooled down and worked with the climate. I wanted to make it more comfortable for those who live there and increase the amount of light in the indoor spaces. Thus, I chose to work with the cone shape, which has many advantages for this type of climate. And, if we can optimize and apply it to various functions to hot climates, why not think about using these functions on cold climates as well?"
The project's creative approach to questioning fundamentals of architecture impressed the jury. After a long debate, perhaps the most intense among all the projects, they agreed on this project hoping that it will inspire other students to be ambitious, to be a bit rebellious, and to pose questions − even if there is no immediate solution.
Support from tutors
Anastasia is one of two winners of IVA2018 to come out of the Kazan State School of Engineering and Architecture. Additionally, both Anastasia and the winning team from Eastern Europe and the Middle East in the Daylight Investigations category have had the support of the same tutors, Ilnar Akhtiamov and Rezeda Akhtiamova, in working on their projects.
"I have been working in my tutors' studio. They are very talented and creative. They always say that all is possible. This has been an inspiration to me during my work process. We take part in many international competitions and we have several student projects," says Anastasia. According to her, her tutors have been instrumental in the work on her IVA project.
"They have a lot of patience and pays attention to everyone individually. But they give us a lot of room for independence and trust our own talent. They helped me choose between ideas and gave me direction. We had a lot of meetings about the competition and many discussions where we talked about the future lives, psychology and philosophy of people and the different problems in society. They are great tutors and help us gain direction and get the most out of our ideas."
The International VELUX Award acknowledges the part teachers and tutors play in helping students. Therefore, the teachers supporting the winning projects are also awarded as part of the competition.
Fantasising about the future
"The most interesting part was considering the future of architecture and fantasising about how people would live in my vision of the future," says Anastasia about her experience of working with her International VELUX Award project.
"I really enjoyed thinking about the functionality of my project and how people would live in my vision of future architecture in both hot and old regions with the help of light in this architectural form. Juggling with forms, without being afraid – that's what I encourage architects to do, now there are all the possibilities to make our world as comfortable as possible for human existence "
"A great opportunity"
In November, Anastasia and the eight other winning teams will be coming to Amsterdam to take part in the World Architecture Festival and present their project in front of the jury. Here, two global winners will be picked and receive €5 000 to share between the winning students and their teacher(s).
"I am very excited and so grateful for the opportunity to come to Amsterdam and experience the World Architecture Festival," shares Anastasia about her expectations for the festival.
"It is a great honour for me. This will become one of the great events of my life and maybe an opportunity to develop something new."
Find out more about Anastasia's project and get to know more of the regional winners here.