Back for More
- Meet the Winners from Africa Daylight in Buildings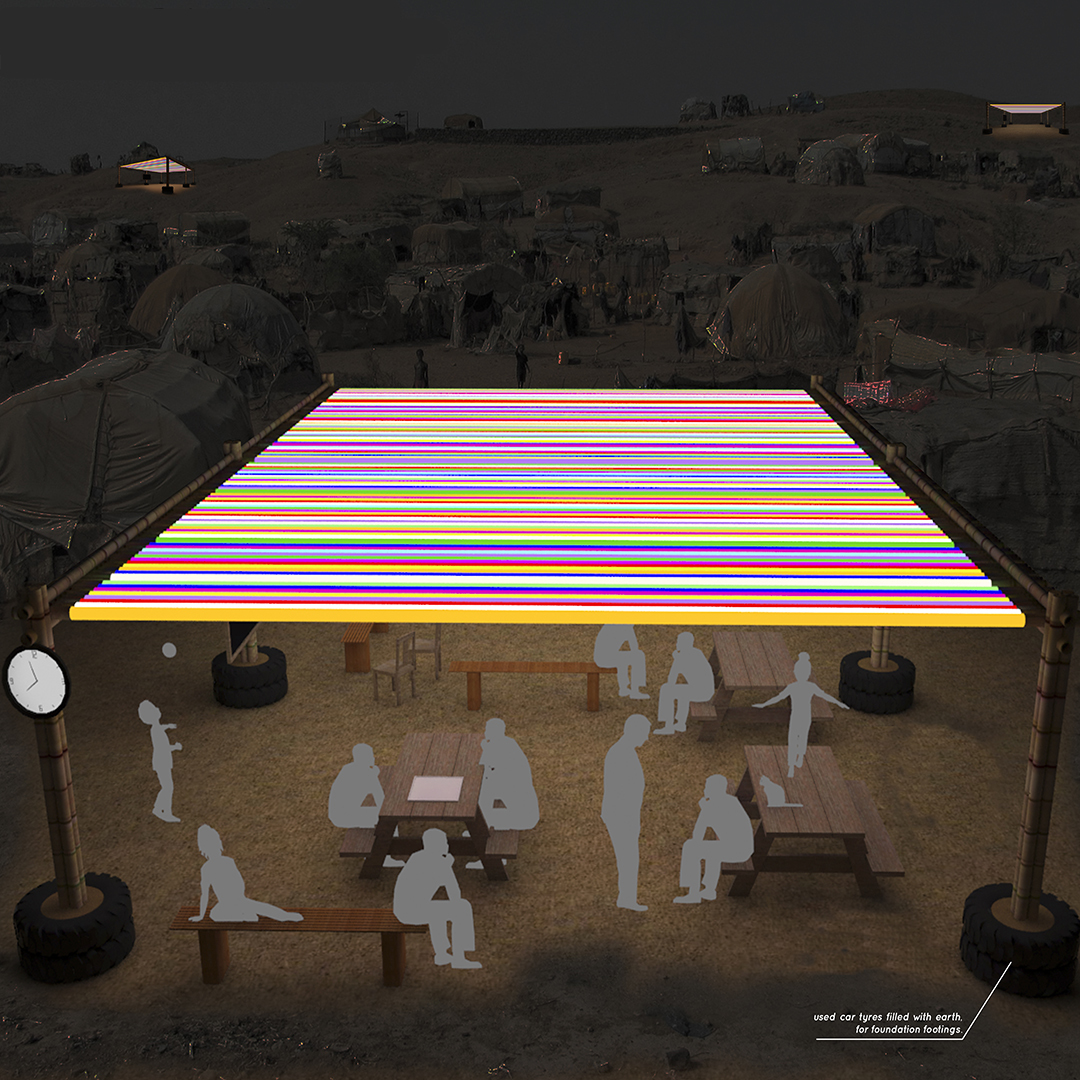 Author
Mariann Eliassen
Date
12 Oct 2018
Share
Copy
"We were very surprised. We were not expecting to win again," says Fatai about getting the news that their project has been chosen as the best from Africa in the Daylight in Buildings category for a second time. In 2016, the team were awarded the regional winners prize for 'Daylight in Buildings' Africa for their project 'Shelter.light'.
In just over a month, the two architecture students from Obafemi Awolowo University in Nigeria will be heading to the World Architecture Festival in Amsterdam to compete for the title of Global winner with their new project Light Pavilion.
Mitigating migration
Africa has its share of internally displaced people, numbering in the millions. In north-eastern part of Nigeria, thousands of people have been made homeless; they have lost nearly everything, including their social lives, and are forced to live in camps created by governments and NGOs.
Fatai and Emmanuel's project proposes a special, easy-to-assemble pavilion, using cheap and locally sourced materials that include bamboo, used tyres and soil. The Light Pavilion is a simple, prototype shelter designed to serve as a social space for the camp dwellers.
"There is a high number of internally displaced persons in northern Nigeria. They live in camps for displaced people where there is little or no space for social life," Emmanuel explains.
"It is difficult for young people to grow up in places like this where there is nothing social to do. So, we came up with this idea of making common spaces a little bit more fun for them – more colourful for the kids."
"Talking about social architecture, the inspiration for our project especially in creating a pavilion, came from the world-renowned Serpentine Gallery Pavilions. They are basically a multi-purpose social space, where people can gather and interact. Why can't we have something similar, made local for refugees?" says Fatai.
The Serpentine Pavilion 2017, designed by Diébédo Francis Kéré Photo: George Rex
The Serpentine Pavilion 2016, designed by Bjarke Ingels; photo: George Rex
"Once you see it, you fall in love with it"
The idea to create a communal pavilion for people who are in desperate and displaced conditions impressed the jury by being concrete and sympathetic. The project suggests not just a simple and colourful roof providing shade during daytime for children playing and learning; the core idea is that the application of photo-luminous glow-paint − charged and re-charged by sunlight − will transform the roof into 'light-emitting-rods' that glow beautifully at night. The project is rewarded for its simple, colourful and easily realisable idea.
"We wanted to make 'Light Pavilion' one of those projects where once you see it, you fall in love with it," says Fatai.
"We wanted to create a solution through architecture that the refugees can use to make them feel like a part of a society – not alone and away from the rest. That is why if you look at the project, you will see that the materials are all locally sourced and the building process is local."
Shaping the environment
Having participated in the International VELUX Award twice, Fatai and Emmanuel has had the opportunity to consider the role that daylight plays in architecture.
"I feel that daylight plays many roles. Daylight is part of life," says Emmanuel.
"Architecture is about shaping the environment we live in. To make our lives special, we have to piece these two together in different forms. This way, we can use the light to make the architecture come to life. What people have done in the past, and what is now up to us from the younger generation of architects, is to use more natural light and find more productive way of using it."
Back for more
In 2016, the duo was unfortunately not able to come to the final in Berlin to compete for the Global winner title. This year, however, they are optimistic.
"First of all, we felt that we were lucky the last time to win one of the regional prizes for Africa. So, we were very proud of that. But unfortunately, we were not able to make it to the final. That is what made us register again and the reason why we wanted to submit a project again. And luckily, we won again!" laughs Fatai.
"This time, we hope to make it to Amsterdam for the final. We want to walk out of there as a Global winner. Because, apart from coming to attend the World Architecture Festival which we are delightfully waiting for, and meeting our fellow students in Amsterdam, we are actually looking forward for the main prize."
Find out what Emmanuel, Fatai and all the other winners will get up to at the World Architecture Festival in Amsterdam this November and learn more about the African and other regional winners of the International VELUX Award 2018.