From IVA to dream internship
- What are the winners of previous competitions doing today?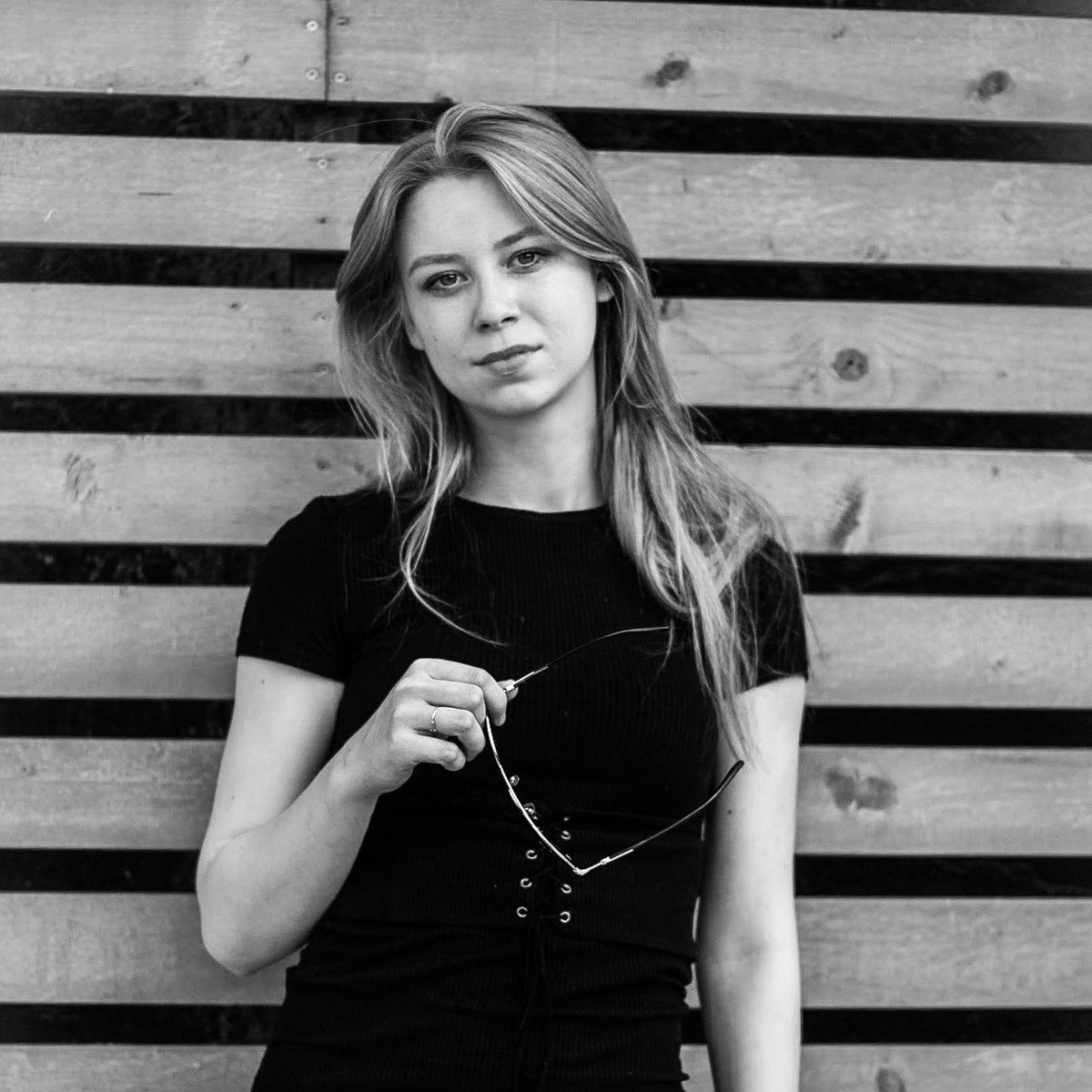 Author
Mariann Eliassen
Date
11 Nov 2019
Share
Copy
Anastasia on stage at the World Architecture Festival in 2018 accepting the global winner award from jury members Carme Pigem Barceló and Rick Joy.
"It is never easy to choose a favourite memory. In my opinion, everything that happened in Amsterdam is truly unforgettable!" says Anastasia, close to one year after being awarded the title of global winner of the International VELUX Award 2018 on stage at the World Architecture Festival (WAF) in Amsterdam.
Being selected as the regional winner from Eastern Europe and the Middle East in the Daylight in Buildings category by the jury in the summer of 2018, Anastasia was invited, a long with eight other regional winners, to present her project live in front of the jury and an audience at WAF.
According to Anastasia, practicing her presentation and later presenting to the jury was not only a new and exciting experience, but an exercise in self-confidence.
"Presenting your work not in your native language in front of the renowned jury, and the audience is a global experience. At first, I felt like a leaf that sways in a strong wind. But then I learned to overcome that, to rush towards the unknown, something very important and exciting. I learned to step over anxiety before a performance and the lack of confidence in my English skills. The wind calmed down," she explains.
Anastasia is today undertaking an internship at IVA2018 jury member Li Hu's firm, Open Architecture, in Beijing.
"I have learned how important it is to believe in yourself, to chase away the doubts, and to ride on the wave of events. I sincerely supported all the participants with all my heart, and asked God to help me perform with dignity. I am a student and an up-and-coming architect making my first steps in this field. That is why such events really give me wings!"
Internships and friendships
Anastasia, who was participating in IVA2018 as a student of Kazan State University of Architecture and Engineering in Russia, now lives in Beijing where she is undertaking an internship at the firm OPEN Architecture led by Li Hu and Huang Wenjing.
"Li Hu was part of the jury at the IVA2018, and thus invited me to take an internship at his office. This is another magical chance the IVA gave me, and one which I am deeply grateful for," she says.
"I enjoy every day spent at the OPEN Architecture office, as it is a valuable opportunity to work on the projects that will be implemented. I admire the OPEN philosophy, as well as my wise mentor Li Hu together with his wife and partner Huang Wenjing. I try to learn as much as I possibly can and do my best for the common good."
Not only has taking part in IVA resulted in an internship for Anastasia. She has also been able to make friends from the other side of the world.
"I keep in touch with Qi Wang from the Chinese team, and we are planning to gather on an architectural sightseeing trip, as I am located in Beijing now," Anastasia reveals.
New view of daylight
"Taking part in the competition has undoubtedly had an impact on my work! I began to use the idea, or rather, the message of using light as a form giver as the starting point of my designs. I believe light is the most important thing – I cannot imagine our lives without it," she says.
Her winning project, 'Light Forms Juggler', she explores a vocabulary of openings and how we work with building shapes.
"Nature grants light to every living being on the planet. But humans build their environment, judging by their own laws, displacing pure nature and pure light. I believe that we need to pay more attention to how nature works, notice the simple things, watch the daylight filling the space around, and adopt these principles in order to maximize the potential of architecture."
Be bold!
For students who want to participate in the International VELUX Award 2020, Anastasia has some advice:
"Be bold in your ideas! Focus your thoughts on how your ideas may help people."
"Learn from nature, because it is a creator much wiser than us. Notice the subtle things. Observe the light within the nature, see its pure patterns and transform them into your architectural vision and your project solutions. And remember, you are unique – try to listen to yourself and feel the response from your inner voice. The voice of a young architect who has the future!"
Explore Anastasia's winning project and register for the International VELUX Award 2020.