Interview with Henry Glogau, the author of Solar Desalination Skylight -
2020 global winner in category Daylight in Buildings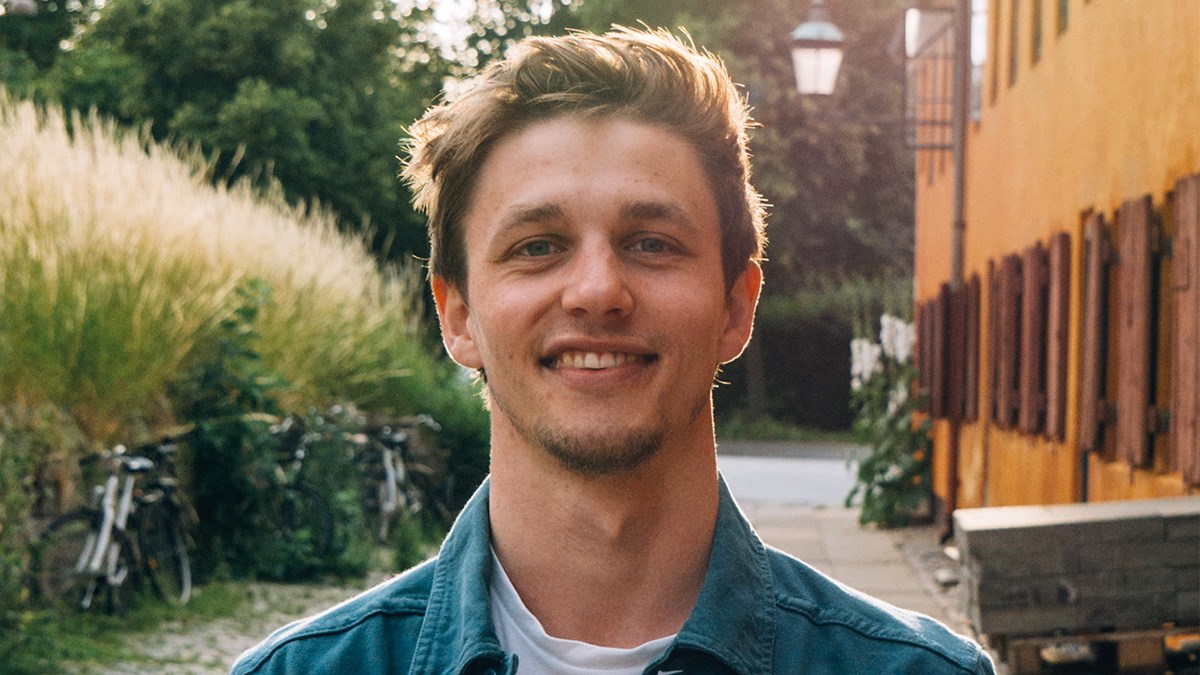 Date
30 Aug 2021
Share
Copy
After the announcement of 2020 global winners, and just before the opening of registrations for the International VELUX Award 2022, we have talked to Henry Glogau, student from Royal Danish Academy Of Fine Arts in Denmark and the 2020 global winner in the categories Daylight in Buildings.
Find out about his experience of working with the theme of daylight, its contribution to his professional development and what is his message to the students preparing to participate in the competition.
Can you describe to us your experience of developing your project and about working with the daylight as a theme?
Early on in my research and development phase, I became interested in exploring the challenges of resource scarcity within informal settlement communities. I wanted to develop a low-tech solution which could provide communities disconnected from formal systems, the ability to autonomously produce basic resources through a passive circular system. I also noticed that access to internal lighting was lacking within these homes, as windows tend to be boarded up as protect them from the external elements, as well as for security reasons. Rather than my proposal being a separate utility, I focused on how I could create a familiar, secure, and accessible design for the user. I became fascinated with whether conventional architectural elements could be reimagined in a unique way.
The relationship between daylight and water became an intriguing feature of the design, where the production of fresh water was not only functional, but also created a soft diffusion of light within the living space. This provided the family naturally lit workspace and social area, while reducing their reliance on electrical systems.
"The idea of creating a multifunctional skylight became apparent when considering the roof as an optimal location for the solar desalination process to occur, while also providing an opportunity for a natural light source within the home."
Tell us a little bit about collaboration with your teacher?
As part of my Architecture and Extreme Environment master's program at the Royal Danish Academy, we focus on a site-specific approach which aims to respond to present and future global challenges through research by design and active fieldwork. David Garcia's program taught me various strategies of how to holistically address these future challenges, by exploring the interconnecting relationships between people, design, and our environment. I discovered the vast potential of finding ways to work with our ecosystems, rather than against them. David's knowledge and experiences within different environments and cultural settings, helped to strengthen the overall development and final skylight proposal. Our collaboration later continued with David as my main supporting professor for my architectural thesis proposal, which explored how to evolve these initial prototype ideas, into a larger self-sustaining community scale.
What have you gained professionally, by doing this competition?
It has been a fantastic opportunity to enter a competition like the International VELUX Award which encourages students to consider unique and creative ideas around the topic of daylight. I am truly inspired by all the creative proposals submitted by students all round the world.
I have thoroughly enjoyed devoting time and effort into a project theme which I am passionate about, and one I believe contributes so much to our everyday living environment.
"This award has given me a platform to connect with likeminded people, as well as great exposure as a designer."
Do you have any advice for students considering participating in the 2022 competition?
I would encourage students to reimagine how daylight can exist not only within our living environments of today, but also how it might evolve with our living environments of the future.
With the inevitable future challenges many societies will face with climate change, resource scarcity, and growing urbanisation, we must continue to develop innovative solutions where daylight advances with these changes. I think there are many interesting synergies to explore here.