Interview with the International VELUX Award 2022 jury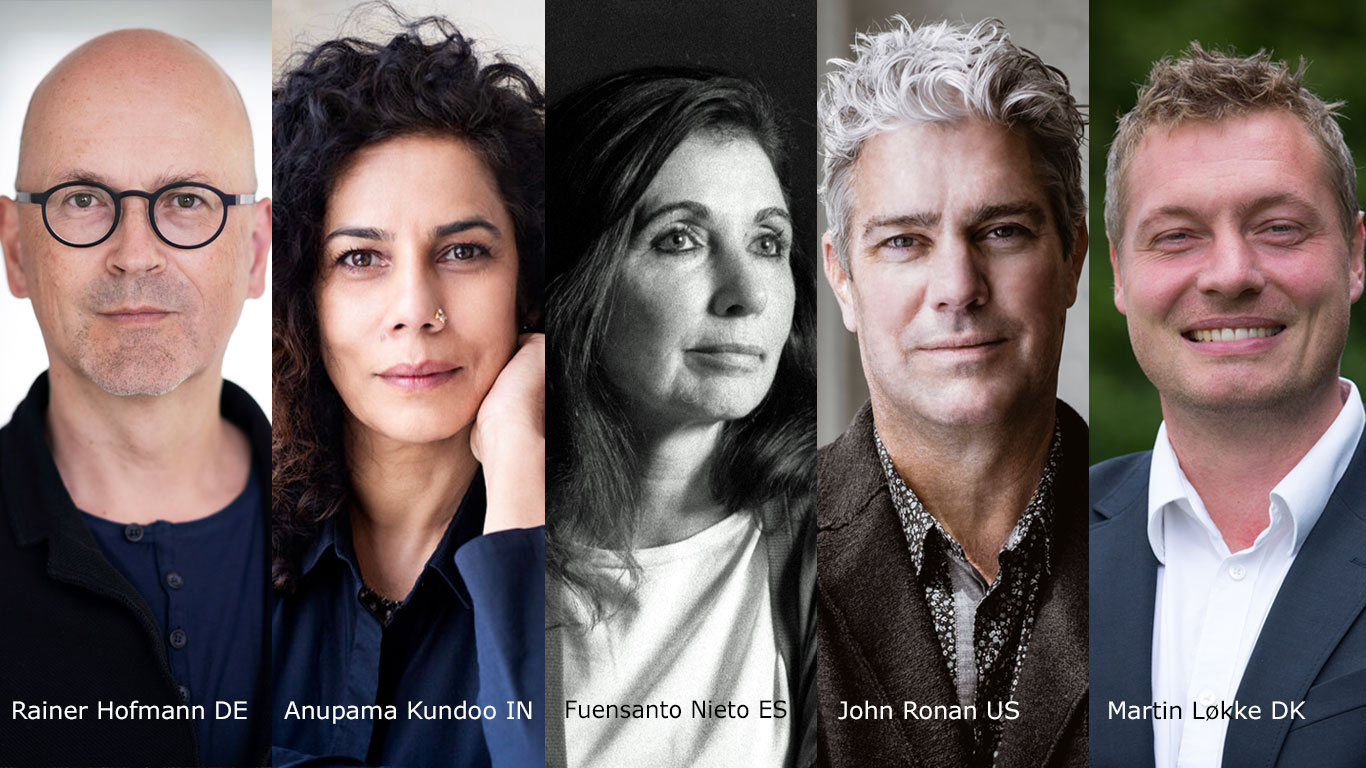 Author
Jadrana Ćurković
Melissa Gibson
Date
24 May 2022
Share
Copy
To support the students working hard on their daylight projects, we have talked to our esteemed jury members about their process of working with daylight. Enjoy the brief, inspiring video-interviews with Fuensanta Nieto, John Ronan, Rainer Hofmann and Martin Løkke.
Hear their views on daylight as an architectural asset, how they start planning daylight in their buildings and what will they be looking for in the students' projects.
Fuensanta Nieto, Nieto Sobejano Arquitectos
"My message to students is to use the light as material, understanding the different qualities of natural light that we can get.
When I will be evaluating the project, I will be looking for a specific intention of the light in the project; what does the student want to achieve with the light" – says Fuensanta Nieto.
John Ronan, John Ronan Architects
"Daylight has an essential role in defining the character and atmosphere of architecture. I will be looking for the design process; what questions did the students identify as their departure point for their exploration, how did they study daylight and then how did they analyse those design studies" – states John Ronan.
Rainer Hofmann, bogevischs buero
"I will be less looking for perfect result, or most beautiful image, but rather to understand the path forward with the project. I think the real challenge for us is to understand where students come from. The specific situation, the specific place will have to be considered in the project, because the light situation is different, and the climate situation is different around the world. The range of schemes is something I really look forward to", says Rainer Hofmann.
Martin Løkke , Vice President of VELUX Innovation Center
"I will be focusing on how daylight can transform spaces into favourite places. My message to students is to take indoor climate and wellbeing into the agenda. I would like to see projects that are experimenting, that students are curious and that they have the courage to implement something different" – says Martin Løkke
"My challenge has always been to find the very interesting difference in the requirement from the point of view of lighting and the point of view of climatic comfort through an optimum or a minimum interference, to have that thermal comfort through using the way we orient ourselves to nature."
The project submission for the International VELUX Award 2022 is open. The final deadline for submitting the projects is 15 June 2022.