No Architecture Without Light
- Rick Joy interview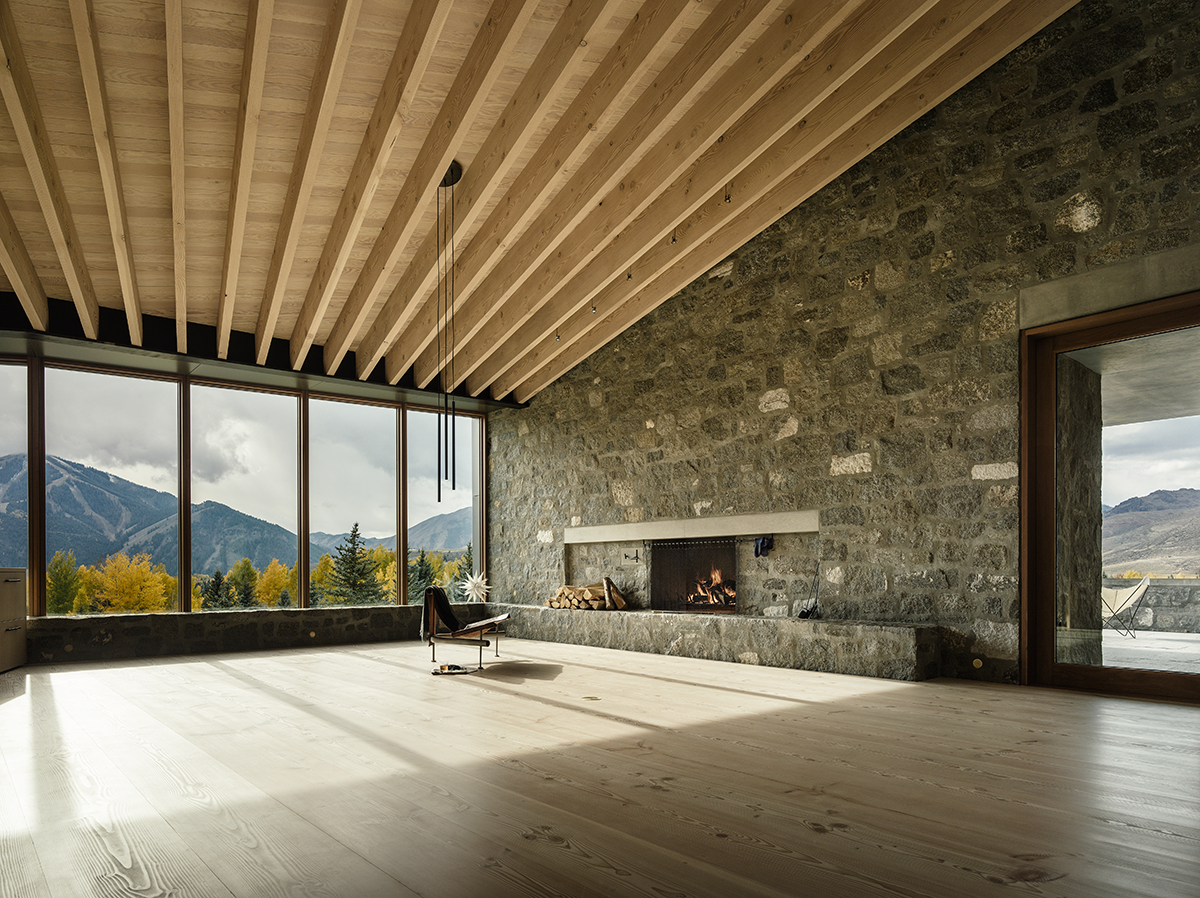 Author
Mariann Eliassen
Date
12 Jun 2018
Share
Copy
Image courtesy of Rick Joy Architects.
"I will be looking for work that is based in a spirit of generosity towards the human experience; for designs that use materiality and details to support a broader conceptual thinking; and for architecture that shows the designer's ability to transcend beyond the merely programmatic or site-sensitive," says the award-winning architect and principal at the eponymous firm Rick Joy Architects about his expectations to the daylight projects.
By the end of this month, Joy and four other jury members will meet in Copenhagen to evaluate all daylight projects submitted by 15 June and decide who will be the ten regional winners of the International VELUX Award 2018.
"I will be looking for work that demonstrates daring and also decisiveness, and that emphasizes a keen sensitivity to the world both experienced and imagined."
Travel and read
Inspiration is everywhere, according to Joy. He recounts how they still use the same rammed earth today that he used in his earliest projects to track how the sunlight moves across it during the day. However, he has some specific points of reference that he encourages students to study.
Image courtesy of Rick Joy Architects.
"They should read books – and go visit the buildings that they feel drawn to. I think everyone should try and see Zumthor's baths at Vals; Scarpa's Brion Vega Tombs; the Piazza in Treviso; the work of Luis Barragan, in Mexico; the Finnish architect Alvar Aalto. Of course, not everyone can travel the world or buy monographs – and that's why libraries are so essential."
"Essential to all that we do"
According to Joy, daylight plays a central role in his work.
"It is essential to all that we do. One cannot fully appreciate darkness without having first experienced light; one cannot fully appreciate total silence without having first heard the noise and vice versa," says Joy.
Since starting his Tucson based, 25-person architecture firm in 1993, Joy's work has received a multitude of architectural design accolades. He has, amongst others, received the 2002 American Academy of Arts and Letters Award in Architecture and in 2004 won the prestigious National Design Award from the Smithsonian Institute/Cooper-Hewitt Museum.
Joy has extensive experience working on lifestyle-based projects including single family residences, ultra-luxury resorts, institutional work, and large-scale master-plans. In addition to several active residential commissions in Mexico, Spain, and Long Island, New York, his firm is currently working on a luxury resort hotel with private compounds in Mexico, an apartment building in Mexico City, and a new boutique hotel in Austin, Texas.
"With my earthen structures, the refined and light components are essential to further promoting the power and weight of the walls – light is what makes the building become architecture. It enlivens a space and invites a deeper contemplation and comprehensive observation of the environment. Daylight introduces nuance and a sense of the passage of time."
Image courtesy of Rick Joy Architects.
Light and color
The regional winners of the International VELUX Award 2018 will win a cash prize and trip to the World Architecture Festival in Amsterdam in November. Here they will be asked to present their projects to the jury who will select two global winners.
In addition to these experiences, Rick Joy believes that the competition can provide some important lessons students can take with them into their careers.
"I hope that it inspires them to continue to pursue the path of architecture; that they understand how important it is to develop an intuitive and also intellectual understanding of architecture. I hope that they feel a freshness of looking at architecture – their own work, and that of others'," he says and explains why.
"Every building we experience has light and color, whether natural or artificial. Great architecture possesses a rich, sensory, thickened atmosphere of spatial light, created by a series of encounters with concentrations of light and color. It is an ever-changing light that reveals its beauty slowly, over time of day, throughout the year. Without light, we do not have architecture."