Projects Demonstrate Imagination and Aspirations for the Future of Daylight in Architecture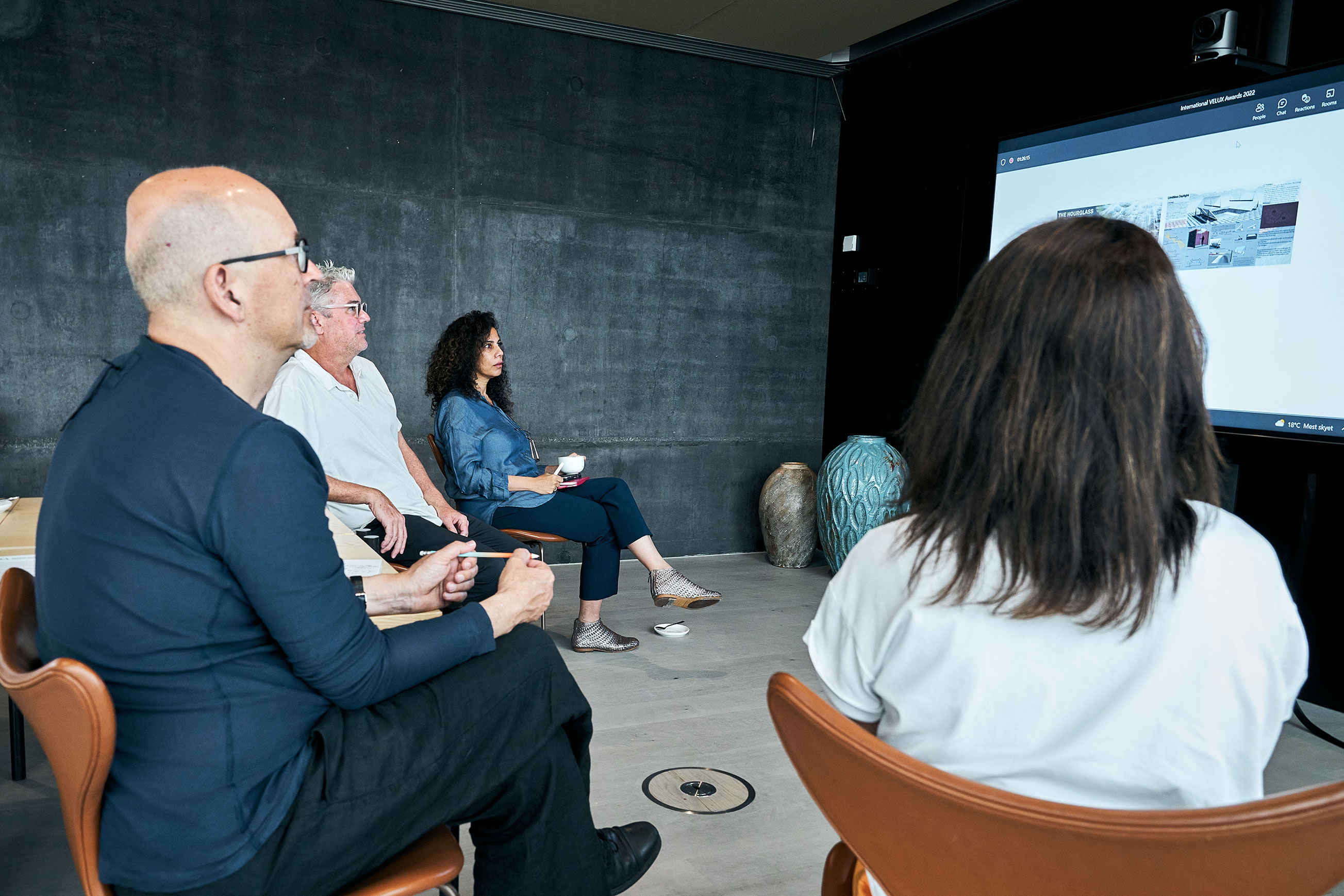 Author
Melissa Gibson
Date
01 Jul 2022
Share
Copy
The jury of the International VELUX Award 2022 consisting of internationally acclaimed  architects Anupama Kundoo, Anupama Kundoo architects (IN), John Ronan, John Ronan Architects (US), Rainer Hoffman, Bogevischs Buero (DE), Fuensanta Nieto, Nieto Sobejano Arquitos (ES), and Lotte Kragelund from VELUX A/S (DK), gathered in Copenhagen on 27 June 2022 to evaluate more than 500 student projects proposing innovative ways of using daylight in architecture under the theme 'Light of Tomorrow' across two competition categories: Daylight in Buildings and Daylight Investigations.
Overall, the jury noted that the students taking part in this year's award display an impressive variety of ways to work with daylight and apply a visionary and optimistic approach to some of the biggest challenges faced in a global context.
Ten regional winners
On the second day, the jury went back to the projects on the shortlist to discuss further and agree on the best projects from each region. In the end, ten projects representing the two categories and five regions had been selected as the regional winners.
The regional winners of the International VELUX Award 2022 will be invited to the World Architecture Festival in Lisbon in December where they will present their projects to the jury. At the festival, two global winners will be selected and celebrated at the gala dinner together with the world's best architect offices.
All ten regional winners will be revealed on our website on Wednesday 6 July at 15.00 CEST.