Registrations for the International VELUX Award 2020 are open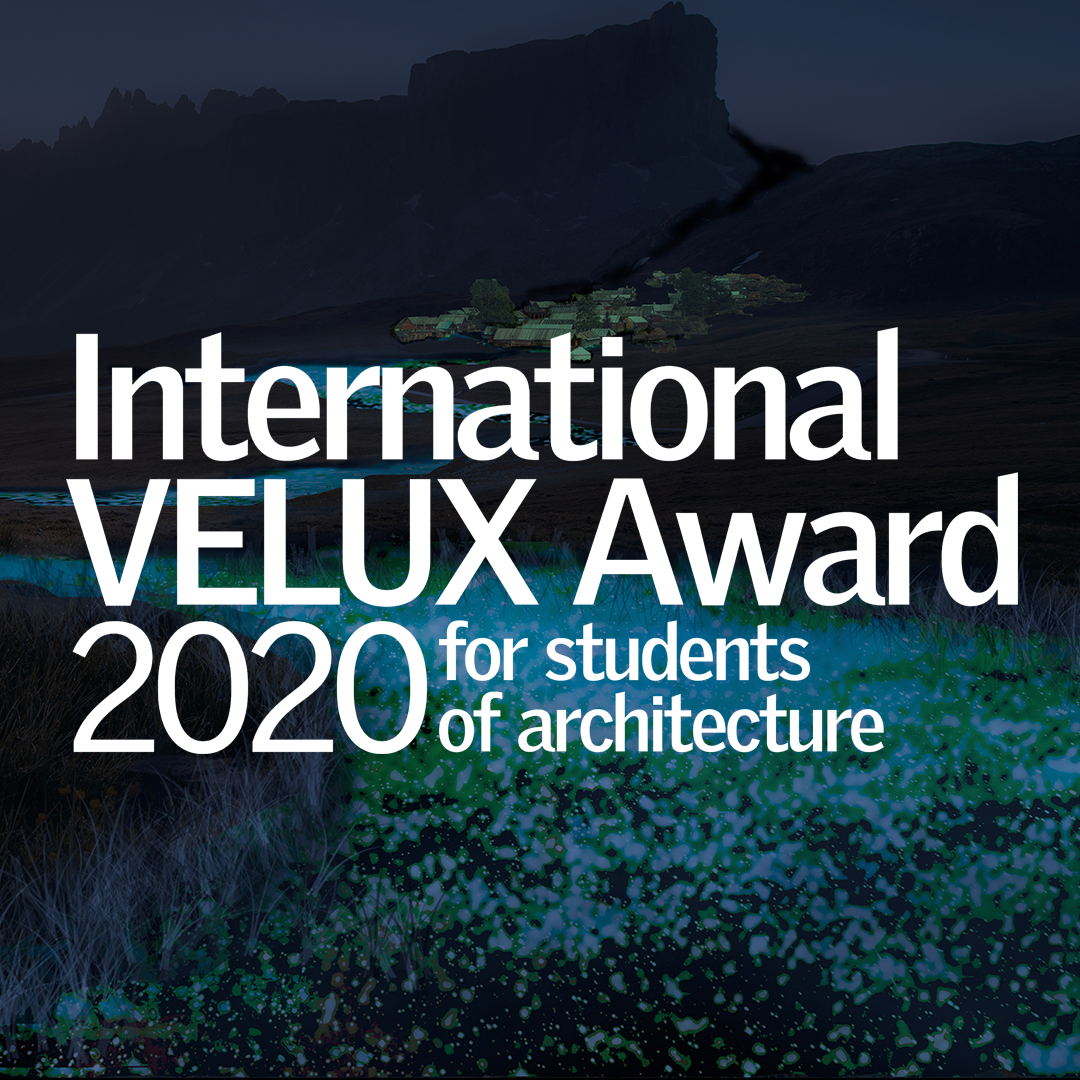 Author
Mariann Eliassen
Date
31 Aug 2019
Share
Copy
The International VELUX Award for students of architecture has opened for registrations for the 2020 award. From the 1st of September 2019 to the 1st of April 2020, students and their teachers can sign up for the biggest global competition of its kind.
Register for the International VELUX Award 2020 today to win up to €5,000
This year marks the 9th edition of the competition, which has been running every second year since 2004. With this competition, The VELUX Group challenges the students to explore the role of daylight in architecture and inspire new thinking by considering the role of daylight as an ever-relevant source of light, energy, well-being and joy.
"Our aim is to strengthen the role of daylight in building design in the education of architecture students all over the world, and by that engage with the architects of tomorrow," says award manager Per Arnold Andersen.
"Over the years we have looked into more than 5,000 projects from more than 10,000 students that have presented highly inspirational ideas and every year we are excited to see how students across the five continents engage with daylight in architecture and consider daylighting strategies and solutions for the future."
As past jury members, Peter Stutchbury, put it,
"When you do a competition like this, you do something that has the potential to shift your world'."
Renowned jury to evaluate projects
Once the registrations close, the student teams will be asked to submit their project by the 15th of June in one out of two categories – 'Daylight in buildings' or 'Daylight investigations'.
In July, a jury of renowned architects will select two winners from each of five world regions defined by The International Union of Architects ; 1) Western Europe 2) Eastern Europe and the Middle East 3) The Americas 4) Asia and Oceania, and 5) Africa. The 10 regional winners will be invited to, personally, present their projects to the jury at the World Architecture Festival in November 2020.
Here, the jury will choose one global winner from each of the award categories. Each of the global winners receive €5,000, which is shared between the student(s) and the teacher(s). The jury will also present awards to students who demonstrate innovative use of VELUX products.
This year's jury will be announced in November.
In previous years, the jury has included a number of internationally acclaimed architects like Glenn Murcutt (AU), Alvaro Siza (PT), Kengo Kuma (JP), Hani Rachid (US), Carme Pigem (ES), Craig Dykers (US), and Li Hu (CHN).
Read more about the criteria for taking part in the International VELUX Award 2020 and follow our Facebook for the latest updates on the competition.