RIBA Stirling Prize 2022 winner announced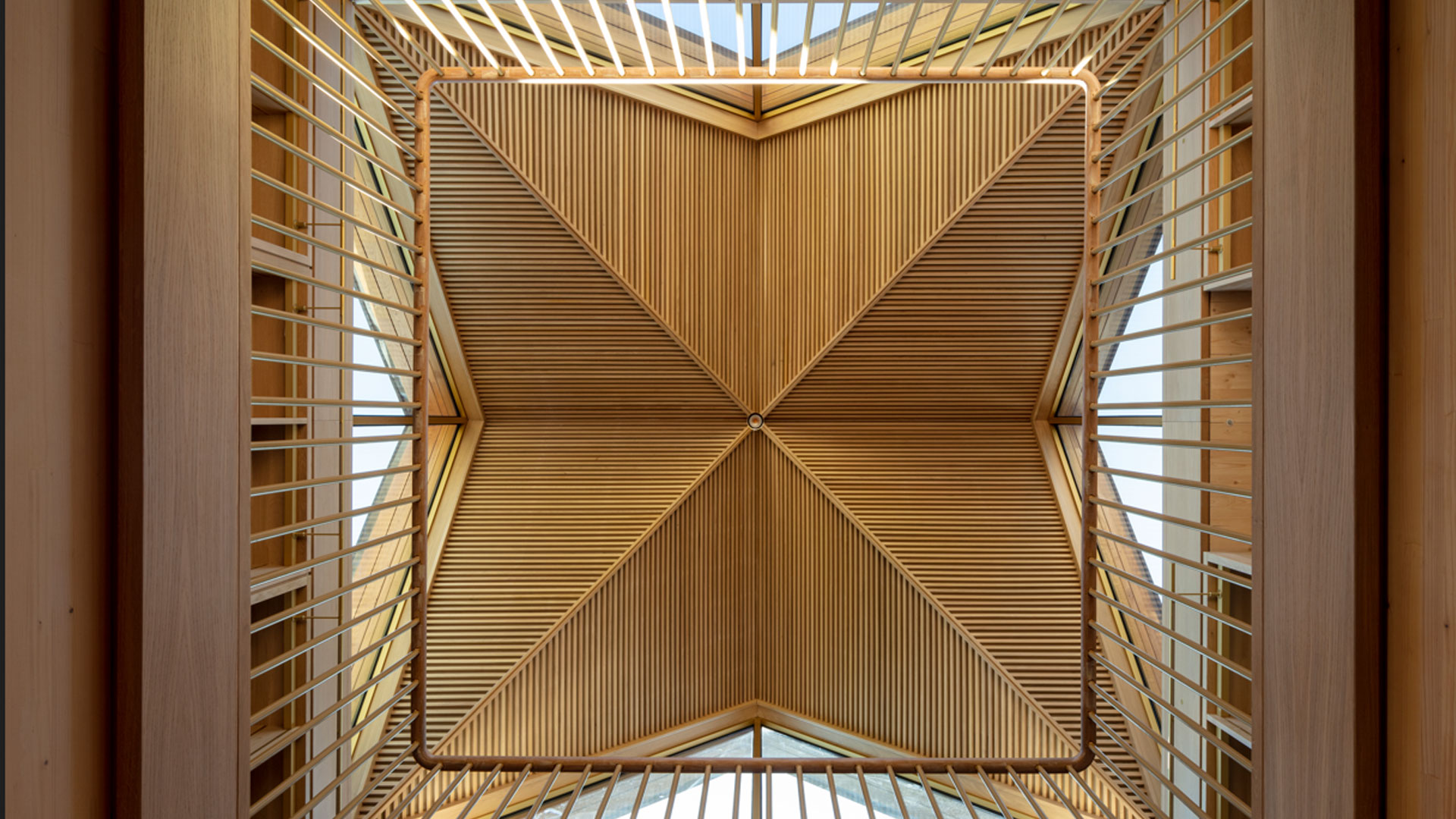 Author
Melissa Gibson
Date
19 Oct 2022
Share
Copy
We want to congratulate the winner of this year's RIBA Stirling Prize: The New Library, Magdalene College, designed by Níall McLaughlin Architects.
The RIBA Stirling Prize by the Royal Institute of British Architects (RIBA) is the UK's most prestigious award for architecture given to the building thought to be the most significant of the year for the evolution of architecture and the built environment.
The New Library was selected from a shortlist of six outstanding projects.
About the winning project
The New Library contains a study space and library, archive and picture gallery and appears as an arrangement of simple brick volumes which echo the typical gabled forms of the existing College. The main library is a suite of interconnecting rooms lined with bookcases, reading desks and galleries, arranged on a tartan grid between interconnecting passageways. Conceived as a journey towards the light, three main reading rooms organise the principal circulation route through the library from the three-storey entrance hall, to a double-height central reading room and up to a long single-height room overlooking the garden.
Roof lights, columns, shelves, light baffles, windows, desks and balustrades forming a coherent warp and weft throughout the space. The roof contains a subtle layer of light structures giving an even level of luminosity to the main reading rooms and balancing out sidelight and top light, thus reducing glare. The arrangement of baffles allows very little direct light to penetrate in to floor or shelf level but allows a lively play of light in the ceiling and window reveals. This combination of calm and animation is central to the character we would like for the space.
(Project text from Níall McLaughlin Architects)
About Níall McLaughlin Architects
Níall McLaughlin Architects is a London-based practice established in 1990 that specializes in high quality modern buildings with a special emphasis on materials and detail.
The practice works on a broad range of projects ranging from town master plans, to schools, private residential homes and exhibitions.
Judges comments of the winner
Speaking on behalf of the 2022 RIBA Stirling Prize jury, RIBA President Simon Allford, said:
"A unique setting with a clear purpose – The New Library at Magdalene College is sophisticated, generous, architecture that has been built to last."
The building is also praised for its meticulously-designed "simple but highly effective passive ventilation and natural lighting strategies" which is in effective in minimising energy in use, and materials. By using engineered timber, it also helped to reduce carbon embodied in its construction, according to RIBA.
You can watch Níall McLaughlin discuss the winning project in the Daylight Talk 'Circling a Star' here.