Strong emphasis on responsibility demonstrated in projects for the International VELUX Award 2018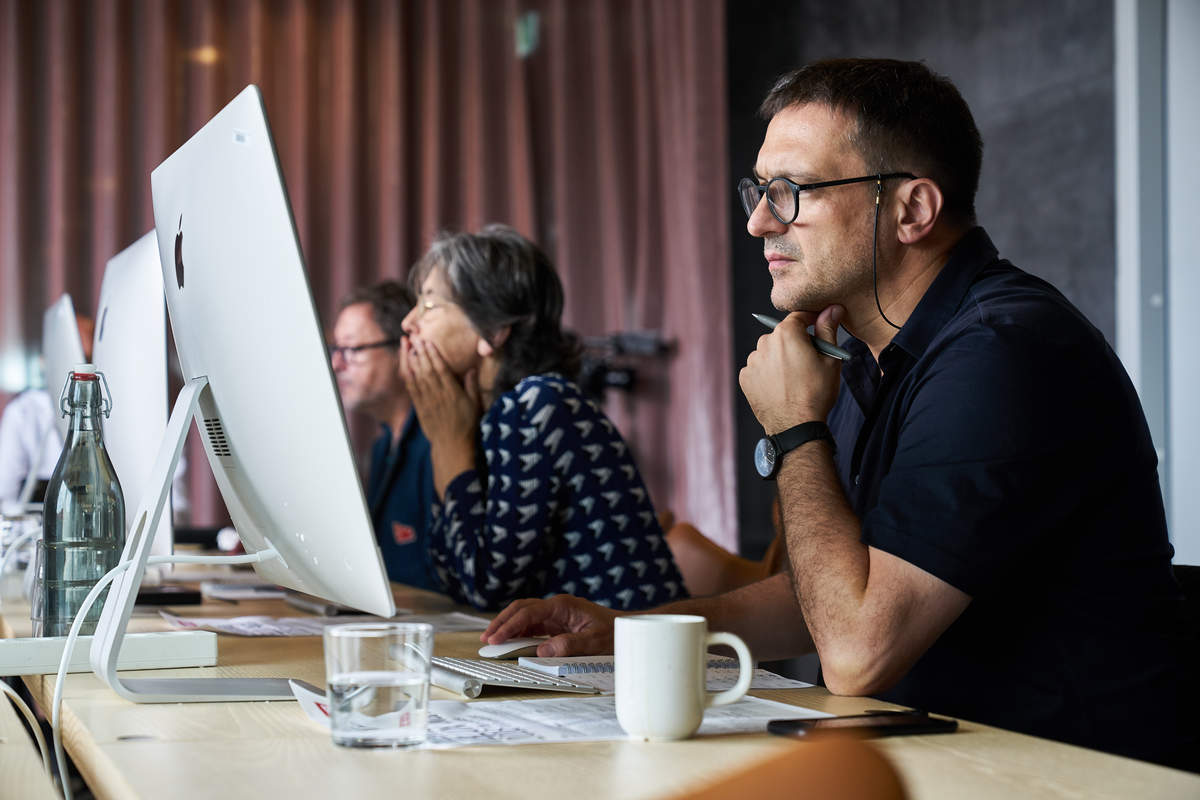 Author
Mariann Eliassen
Date
27 Jun 2018
Share
Copy
(From left) Saša Begović, Li Hu, Rick Joy and Carme Pigem Barceló gathered with vice-president of VELUX Innovation Centre, Martin Pors Jepsen in Copenhagen this week to select the ten regional winners of IVA2018.
The jury, consisting of internationally respected architects Carme Pigem Barceló founding partner of RCR Architects (ES), Li Hu, founding partner of OPEN architecture (CH), Rick Joy, principal of Rick Joy Architects (US) and Saša Begović, founding partner of 3LHD Architects (HR) and vice president of VELUX Innovation Centre, Martin Pors Jepsen, gathered in Copenhagen on Monday morning to evaluate the more than 600 student projects proposing innovative ways of using daylight in architecture.
Attention to detail
The jury set out on the big task of going through the hundreds of daylight projects that students of architecture from around the world had submitted to the award. Thoroughly going through each individual project and giving each project the time and consideration it required, the jury was able to narrow the list of potential winners down to 59 projects within the first day.
The jury went through each individual project before compiling a shortlist of 59 projects to discuss together.
Overall, the jury noted that the students taking part in this year's award shows responsibility and consider some of the big issues of our time; like public unrest and crises, by using daylight as a uniting force and practical solution for communities all around the world.
Analyze and ask questions
The jury also expressed pleasure in seeing how students explored the use of daylight in different contexts and scale.
"It is important that the students dare to ask questions and use the project to increase their own knowledge by experimenting and analyzing," says International VELUX Award program manager Per Arnold Andersson.
"They are allowed to work with concepts and questions that they don't have the immediate answer to. The students who do this with their project are the ones who learn and get the most out of taking part, even if they don't win."
Ten regional winners
On Tuesday, the jury went back to the projects on the shortlist to discuss further and agree on the best projects from each region. By the end of the second day, ten projects representing the two categories and five regions had been selected as the regional winners.
The winners of the award will in the next week be contacted and invited to the World Architecture Festival in Amsterdam in November where they will present their projects to the jury. At the festival, two global winners will be selected and announced and celebrated at the gala dinner together with the world's best architect offices.
All ten regional winners will be revealed the 2nd of July at 12.00 UTC on our website.