Supervisors and soulmates
– The teachers behind winning projects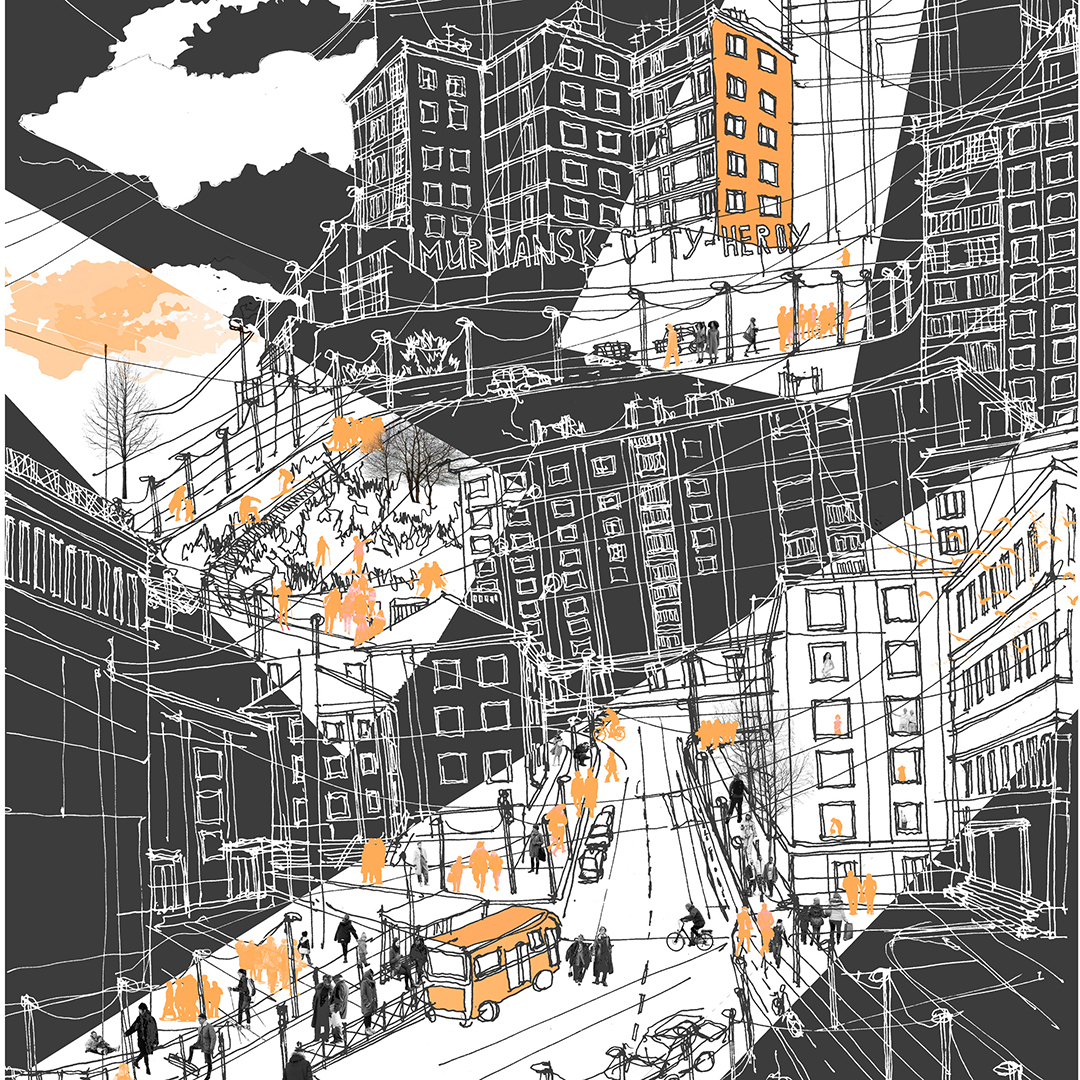 Author
Mariann Eliassen
Date
02 Sep 2019
Share
Copy
Ilnar and Rezeda Akhtiamov are the teaching duo behind the studio that has produced three IVA regional winners in the past two competitions.
"In our teaching, humans and their needs, their inner and outer experiences, contact with other people, with society and nature are the most important aspects," says Ilnar Akhtiamov about the approach him and his teaching partner Rezeda take to working with architecture students. Together the two teachers lead the TIArch educational studio at the Kazan State University of Architecture and Engineering in Russia.
"That is why daylight always exists in our work; its role and importance is always emphasised in each of our projects. We try to make our students imagine how their decisions would behave in the real world, first of all, according to climatic factors."
Step-by-step mentoring
In their teaching, the duo emphasises experimental design and include competitions as a key studio activity. They work closely with the students taking part in competitions, following them through every step of the process.
"We start working from an introductory lecture, where we discuss terms and tasks," explains Rezeda.
Ilnar and Rezeda mentored Anna Andronova who became one of the regional winners from Eastern Europe and the Middle East in 2016 .
"As teachers, we establish key statements, which decode the task and define possible research directions. During the next session, we discuss ideas together, criticize and expand them; most often ideas are born in such discussions. Later we check the work progress and help it to grow through critique and recommendations, define graphics and content, which students are to send."
Three winners
During the International VELUX Award 2018, the teaching duo mentored both the winning projects from the Eastern Europe and Middle East region, "Cloud of the Polar Light" and "Light Forms Juggler" – the latter of witch also became the global winner in the 'Daylight in Buildings' category. They are also the supporting teachers behind Eastern European winner in the 'Daylight Investigations' category in 2016, "A quenchless light".
"We are participants of numerous competitions and winners of many big ones. The International VELUX Award is one of our favourites: loved and prestigious, participation in which is a must," says Ilnar.
"We participate in this award to work on skills and mind flexibility; it is a part of our methodology. In the International VELUX Award, we really enjoy the topic. Natural light is always important in architecture, and daylight brings lots of opportunities for idea search.
"Cloud of the Polar Light" was one of the two winning projects coming out of TIArch in 2018.
"In competitions like this, we develop the skill of research, establishing and formulating of an idea. Students also have an opportunity to go to another country, get valuable experience of presenting in front of a wide audience, visit the exhibition and find new friends, colleagues, and professional connections. Nowadays the world is more global and united than ever before."
Fostering teamwork culture
"International student competition participation is crucial for gaining professional skills, which are not possible to develop through academic projects or internships alone," says Rezeda.
"We take competitions seriously, following our own methodology, selecting competitions based on the potential usefulness for the students, studio and university," she says, adding that students are encouraged to work in teams across different years.
"It allows us to raise a teamwork culture, where younger students can learn skills from the older, whilst older students can gain responsibility and leadership experience."
Supervisors and soulmates
The International VELUX Award recognise the value of having a mentor to guide students through the process of participating in the competition, and supporting teachers of winning projects are therefore also awarded.
The role as mentor for their students is one that the duo takes seriously by helping them navigate the research area from the start.
Anastasia Maslova and her project "Light Forms Juggler became the first global IVA winner to emerge from the Akthiamov's studio.
"The first possible problem is the search for an idea: it is the basic, defining issue. It is hard to teach how to generate an idea. Only a few students have natural inventiveness," says Ilnar.
"But we try to explain in which areas it is possible to find problems related to daylight, and which are possible to answer in your project."
"Students need more confidence in discovered solution; for this they need to be able to work with information, to structure their findings – and we help students with this, inspire them, as supervisors and soulmates."