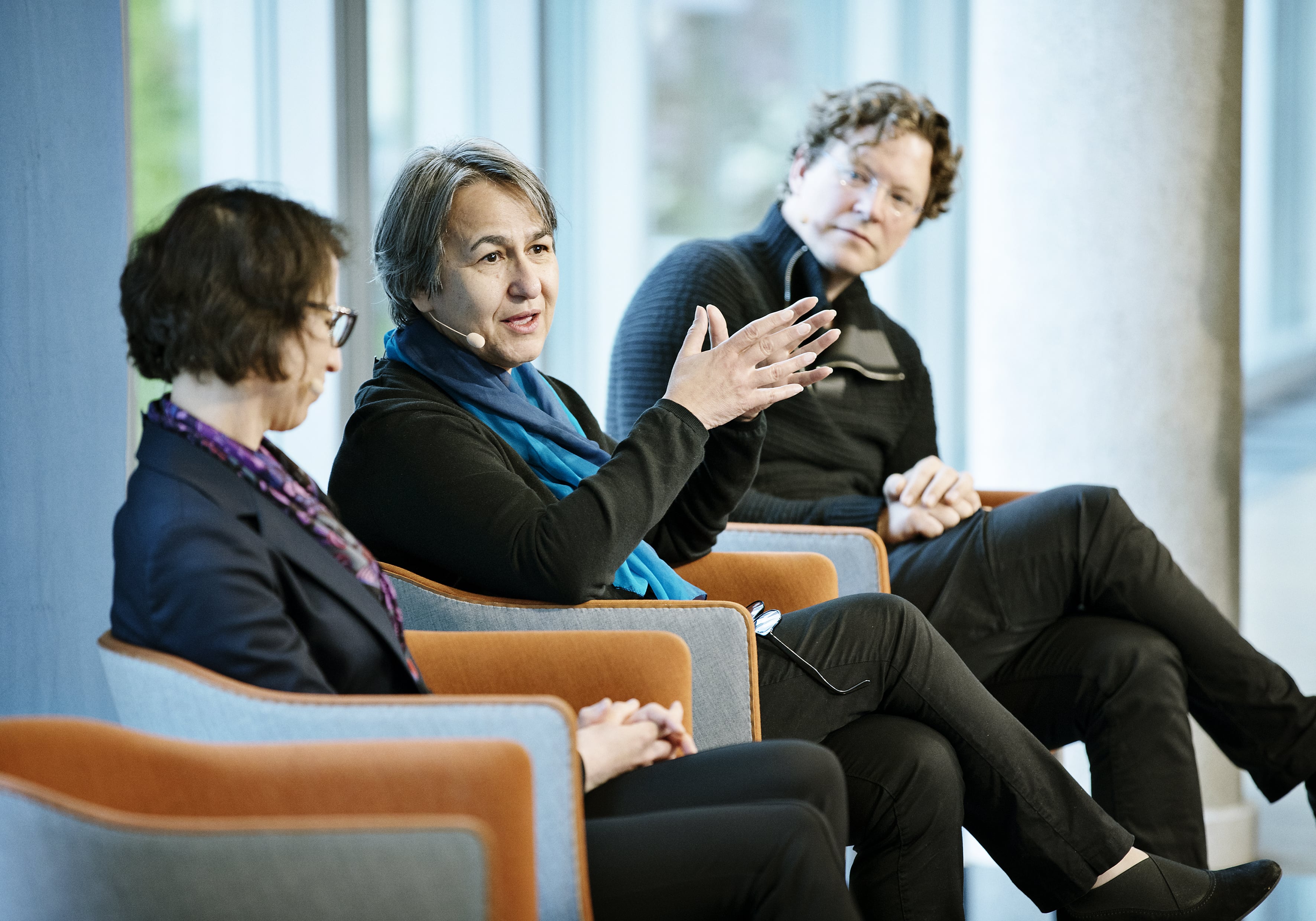 Category
Best practice
Author
Anne Lacaton
Source
Daylight Symposium 2017
Share
Copy
Lecture from the 7th VELUX Daylight Symposium that took place in Berlin on 3-4 May 2017 by Anne Lacaton.
Architecture is about freedom, generosity, pleasure. Far beyond any aesthetic and formal determination, beyond the rules, standards and programs, buildings are beautiful when people feel well in them, when the light inside is beautiful, and the air is pleasant, when the exchange with the outside seems easy and gentle, and when uses and sensations are unexpected.
The freedom of use, the capacity of the space, the flexibility, to give the possibility of appropriation, to give importance to people and uses, are the important qualities we aim in designing the projects. This freedom of use refers to the concept of INHABITING. Inhabiting conveys pleasure, generosity, the freedom to occupy a space, beyond the functional. It challenges us to think about the possibilities and capacities of the space around and ahead of oneself. Designing architecture on the basis of the notion of inhabiting amounts to constructing space from the inside, and not from the outside. This set down an intention for precision, and attention. A space for living, or for any use, must be generous, comfortable, adaptable, flexible, luxurious, affordable. Generosity of space means giving more space to each, for any program, to make possible adaptation, appropriation.
Large spaces procure a vital sense of escape and freedom. Our aim is to build as much extra space as the programmed space. This extra space has not a defined function. It is free for uses. It means Building larger. Building double, for any program, to loosen the constraints, to loosen norms and to allow more uses and improvisation. It means offer twice more space, with the same cost to be affordable for everyone to create other possibilities, other freedoms, new ways of inhabiting A dwelling should give the same facilities as a « villa ». The idea of luxury is therefore redefined in terms of generosity, freedom of use and pleasure.
Anne Lacaton born in France in 1955. Graduated from the School of architecture of Bordeaux in 1980. Diploma in Urban Planning at the university of Bordeaux in 1984. Visiting professor at the University of Madrid, Master Housing 2007-2013, at the EPFL Lausanne, 2004, 2006 and 2010-11, University of Florida, Ivan Smith Studio in 2012, University of NYBuffalo, Clarkson Chair in 2013, at the Pavillon Neuflize OBC in Palais de Tokyo, Paris, in 2013-2014, at University of Sassari, Alghero in 2014, at Harvard GSD : Kenzo Tange 2011 & Design critic 2015, at theTU Delft winter sem 2016-17.
Jean Philippe Vassal born in Casablanca, Morocco in 1954. Graduated from the school of architecture of Bordeaux in 1980. Worked as urban planner in Niger (West Africa) from 1980 to 1985. Professor at the UDK in Berlin since 2012. Visiting professor at the TU in Berlin (2007-11), at the Peter Behrens School of architecture in Düsseldorf 2005, at the EPFL Lausanne in 2010-11, at the Pavillon Neuflize OBC in Palais de Tokyo, Paris, in 2013-2014, at University of Sassari, Alghero in 2014.