Twenty-five Years of Circadian Living: a Case Study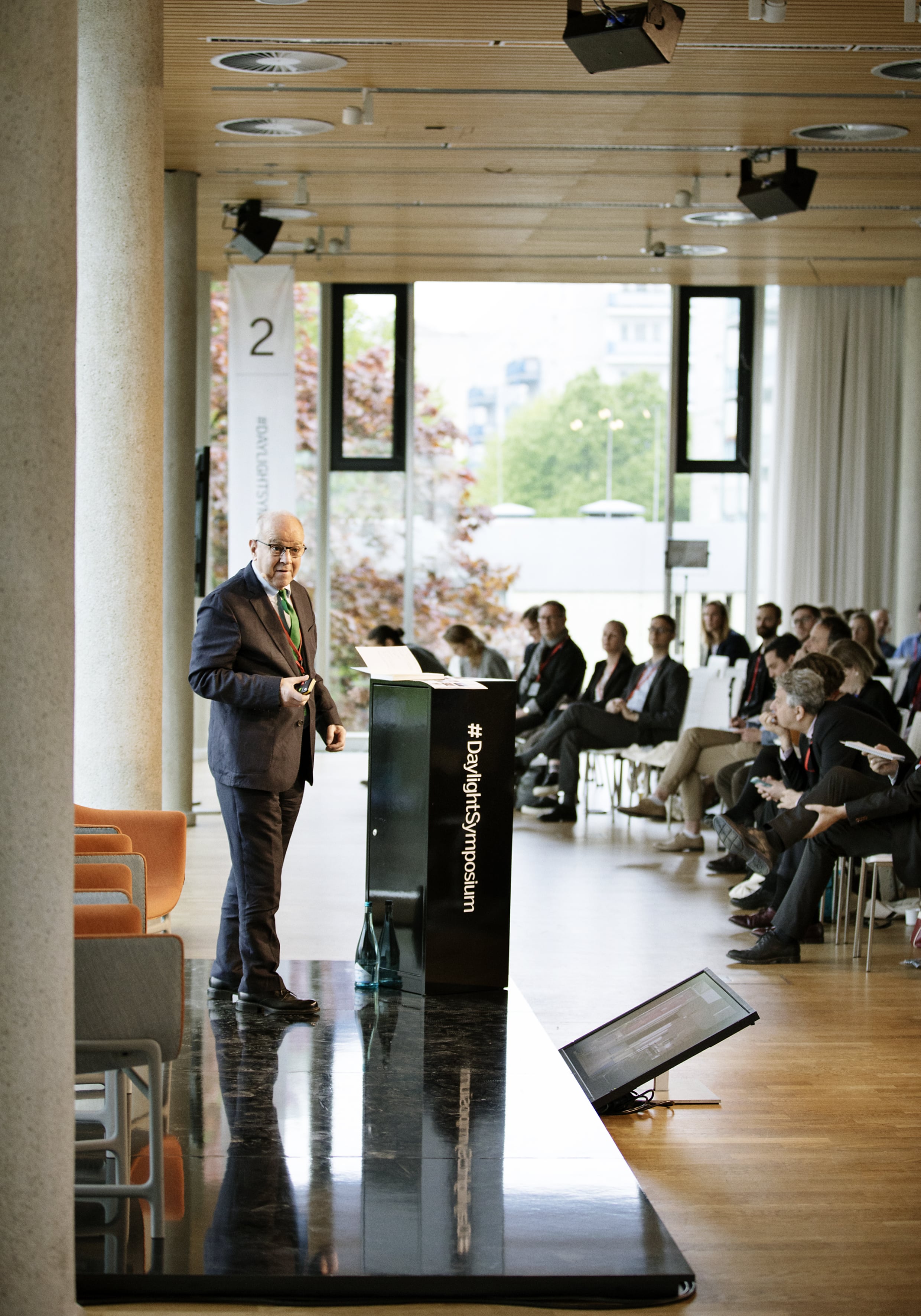 Category
Health and Well-being
Author
Dean Hawkes
Source
Daylight Symposium 2017
Share
Copy
Lecture from the 7th VELUX Daylight Symposium that took place in Berlin on 3-4 May 2017 by Dean Hawkes.
This paper reports on the design, construction and inhabitation of a small house that was built in Cambridge, UK, twenty-five years ago and which anticipated many of the characteristics of what is now known as Circadian design.
The Key Principles for the design of a Circadian House, as defined by a VELUX study are:
Live in balance with nature – A house in balance with nature allows the occupants to live with and follow the daily and seasonal cycles of the outdoor environment.
Adaptability – A house whose space and occupants can adapt to changing conditions (daily and seasonally) and needs.
Sensibility – A house that provides protection against harmful substances,which humans cannot sense, and allows freedom to control parameters that can be sensed.
The house was completed in 1991 and received an RIBA Architecture Award in 1992. The priority in its design was to make a home for its owners, a teacher and an architect, who were then in their 50s. The intention was that they would live there for the remainder of their lives. Twenty-five years later they and the house have matured together.
Hawkes House, Plan The design is a free adaptation of the principles of Passive Solar Design in which most of the principal rooms have a southerly orientation. It occupies a small, secluded site in the suburbs some 3 kilometers to the southeast of the historic centre of Cambridge. The accommodation consists of a large living room, a kitchen, two bedrooms and two studies, plus bathrooms and storage space. The plan is arranged around an enclosed, southfacing garden that is an extension of the living space. In addition to its en-ergy saving qualities, the house provides a stimulating environment, responsive to diurnal and seasonal variation, that has sustained and enhanced the lives of its occupants as the years have passed.
The presentation will describe and illustrate the design of the house including images of its progressive modification over 25 years in response to its owners' changing lifestyle and physical needs. The aim will be to show how clearly defined and well-established principles of design that give priority to the quality of the internal environment can meet the needs of 21st century life.
Dean Hawkes is emeritus professor of architectural design at the Welsh School of Architecture, Cardiff University and an emeritus fellow of Darwin College, University of Cambridge. His building, designed in partnership with Stephen Greenberg, has won four RIBA Architecture Awards. In 2010 he received the RIBA Annie Spink Award in recognition of his contribution to architectural education. He was awarded an Honorary Doctorate of Letters by the University of Westminster in 2016.