Daylight Talk #8 by Stephanie Bru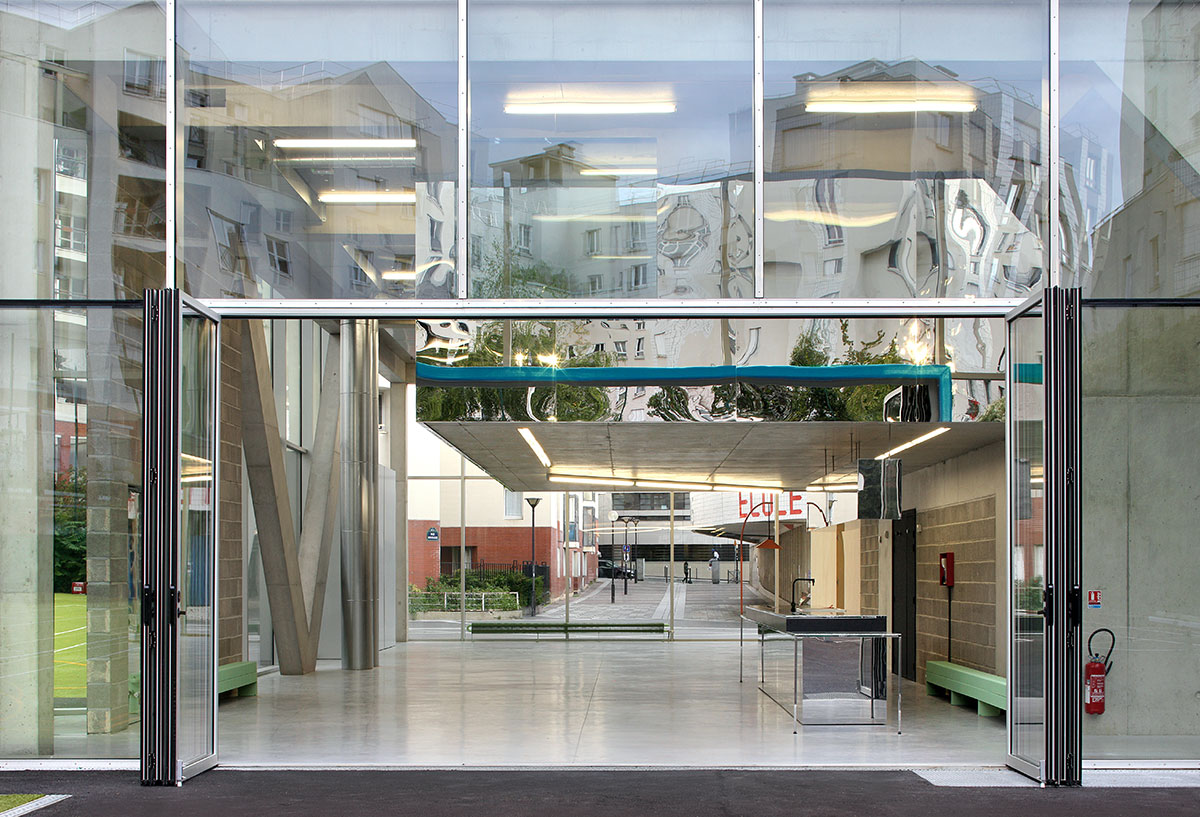 TU Braunschweig presents a talk by Paris based architect and Professor, Stéphanie Bru 02 June 2022 at 18:00 CET, 17:00 BST.
The talk is the fourth in the 2022 series of 'Daylight Talks', organized by the VELUX Group. The talks explore the significance of natural light in architecture and will present prominent architects and educators working consciously and qualitatively with daylight in their projects and educational programmes.
The lecture is 45 minutes and it will be followed by an open 30 minutes of Q&A session. The lecture will be transmitted live from TU Braunschweig.
The 'Daylight Talks' are organised by the VELUX Group in collaboration with individual schools of architecture and they are endorsed by the International Union of Architects (UIA) and the European Association for Architectural Education (EAAE).
The live online event takes place on 02 June 2022 at 18:00 CET and participation is free.
About Stéphanie Bru & Brutherstudio
Stéphanie Bru studied at the Paris-Belleville School of Architecture. After a research fellowship on the subject of Infra-Architecture in Tokyo, she founded the Bruther agency in Paris with Alexandre Theriot in 2008.
Bruther works in the fields of architecture, research, education, urban planning and landscape. Bruther's aim is to "understand and accept conceptual and constructive needs but also to be able to turn back and unexpectedly encounter new areas of experimentation and research. Their projects suggest a delicate balance between strategy and form, rigour and freedom, specific and generic, immediacy and evolvability. Looking at the programme in its future, their projects stand for open infrastructures that adapt to an abundance of contextual possibilities and a great malleability of uses.
Prior to receiving the Swiss Architecture Prize 2020, Bruther was awarded theEquerre d'argent three times; in 2020 for the student residence and reversible car park in Palaiseau, in 2018 for the residence for researchers at the Cité internationale in Paris) and in 2016 for the new generation research centre in Caen.In 2015, the Centre Culturel et Sportif Saint-Blaise in Paris was nominated for the Mies van der Rohe Award. Bruther's work is the subject of international conferences and severalpublications.
Stéphanie Bru is a full professor at the Universität der Künste(UdK) in Berlin and professor at Harvard University in Boston since 2021.
About TU Braunschweig
Founded in 1975, TU Braunschweig is the oldest and largest technical university in Northern Germany. The university hosts an interdisciplinary research profile and is an established member of TU9, an incorporated society of the most renowned German institutes of technology.
About Helga Blocksdorf
Helga Blocksdorf is a German architect and professor educated at the Bauhaus-Universität Weimar and the Berlin University of Arts.
Her Berlin-based architecture practice, Helga Blocksdorf Architektur, was awarded the Architecture Award Berlin in 2020 and Remise Rosé project shortlisted for the DAM Prize 2021.
The current work of Helga Blocksdorf is focused on addressing issues of biodiversity through investigating the possibilities using natural resources as building materials.
Helga was appointed the head of the Institute of Building Construction at TU Braunschweig in April 2021.