Lightscapes: a Daylight talk by Fuensanta Nieto, Nieto Sobejano
IE University presents a talk by Fuensanta Nieto, founding partner of Nieto Sobejano Arquitectos and former professor at the Universidad Europea de Madrid.
The talk kicks off the 'Daylight Talks' series of 2023.
Daylight Talk #11: 'Lightscapes'

Our works have been conceived independently, at different times. They are the result of diverse conditions, places and programs: at first glance, one might be more attentive to what differentiates them than to what can unite them. Only when grouped together, like pieces of an imaginary puzzle, do they seem to reveal what unconsciously connects them: fragmentary processes that suggest orders perhaps fictitious, but not unreal.
Space, natural light, urban context and landscape are concepts common to all of them that are treated differently in each occasion and place. And yet, precisely because architecture is always the result of an interpretation of multiple and apparently unconnected circumstances that end up resembling each other, the projects are a reflection of each other, like an unforeseen result of an endless play of mirrors. 
About Fuensanta Nieto
Fuensanta Nieto has worked as an architect since graduating from the Universidad Politécnica de Madrid and the Graduate School of Architecture and Planning at Columbia University in New York in 1983. She is a founding partner of Nieto Sobejano Arquitectos and was professor at the Universidad Europea de Madrid. Fuensanta Nieto lectures on architecture and participates in juries and symposia at various institutions around the world. From 1986 to 1991 she was co-director of the architectural journal ARQUITECTURA, published by the Colegio Oficial de Arquitectos de Madrid.
About Nieto Sobejano
Nieto Sobejano Arquitectos was founded in 1985 by Fuensanta Nieto and Enrique Sobejano and has offices in Madrid and Berlin. Along with being widely published in international magazines and books, the firm's work has been exhibited at the Biennale di Venezia in 2000, 2002, 2006, and 2012, at the Museum of Modern Art (MoMA), New York, in 2006, at the Kunsthaus in Graz in 2008 and at the MAST Foundation in Bologna in 2014. They are the recipients of the 2007 National Prize for Conservation and Restoration of Cultural Heritage and the 2010 Nike Prize issued by the Bund Deutscher Architekten (BDA), as well as the Aga Khan Award for Architecture (2010), the Piranesi Prix de Rome (2011), the European Museum of the Year Award (2012), the Hannes Meyer Prize (2012), AIA Honorary Fellowship (2015), the Alvar Aalto Medal (2015) and Gold Medal of Merit in the Fine Arts in 2017.
Their major works include the Madinat al-Zahra Museum, the Moritzburg Museum in Halle, the San Telmo Museum in San Sebastián, the Zaragoza Congress Centre, the Martin Chirino Foundation in Las Palmas, the Joanneum Museum extension in Graz, the Contemporary Art Centre in Córdoba and the Arvo Pärt Centre in Estonia. Nieto Sobejano Arquitectos is currently working on projects in several countries, among them, the extension of the Archaeologische Staatssammlung in Munich the extension of the Museo Sorolla in Madrid, the Archive of the Avant-gard in Dresden, the Carmen Thyssen Musem in Girona and the Cité du Théâtre in Paris. Four monographs have been recently published on their work: "Nieto Sobejano. Memory and Invention" (Hatje Cantz Verlag, Ostfildern, Germany, 2013), "Fuensanta Nieto, Enrique Sobejano. Architetture" (Mondadori Electa Spa, Milano, Italy, 2014), "Nieto Sobejano Arquitectura 2004-2017" (TC Cuadernos 131/132, Valencia, Spain, 2017) and "Arvo Pärt Centre & Nieto Sobejano Arquitectos – A Common Denominator" (ArchiTangle, Berlin, 2020)
About Martha Thorne
Martha Thorne is Distinguished Professor at IE School of Architecture & Design after having served as Dean for seven years.  The School is one of five that comprise the innovative and international IE University in Madrid/Segovia, Spain. Martha Thorne was recently appointed Senior Advisor to the foundation that grants the Obel Award, an international prize for outstanding and impactful architectural contributions for human development and the common good.   Her main interests center on the contemporary city and how the architecture, design, and urbanism can make the highest quality environments and contribute to sustainability and resilience, and how education can evolve in both content and pedagogy to be more relevant for today's challenges. From 2005 to 2021, she served as Executive Director of the Pritzker Prize. Ms. Thorne received a Master of City Planning degree from the University of Pennsylvania and a Bachelor of Arts degree in Urban Affairs from the State University of New York at Buffalo. She undertook additional studies at the London School of Economics.    She is an honorary fellow of the Royal Institute of British Architects and the also the professional association of architects of Madrid.
About IE School of Architecture and Design 
IE School of Architecture and Design redefines design education based on pedagogical and technological innovation, project-based learning and environmental responsibility. In an international and entrepreneurial environment, the IE School of Architecture and Design seeks to bridge the traditional gaps between academia and the professional world and to connect architecture and design with the broader society. IE architects and designers will be ready to meet new challenges and take on new roles for the future.
The Daylight Talk will be available to watch online from 02 March 2023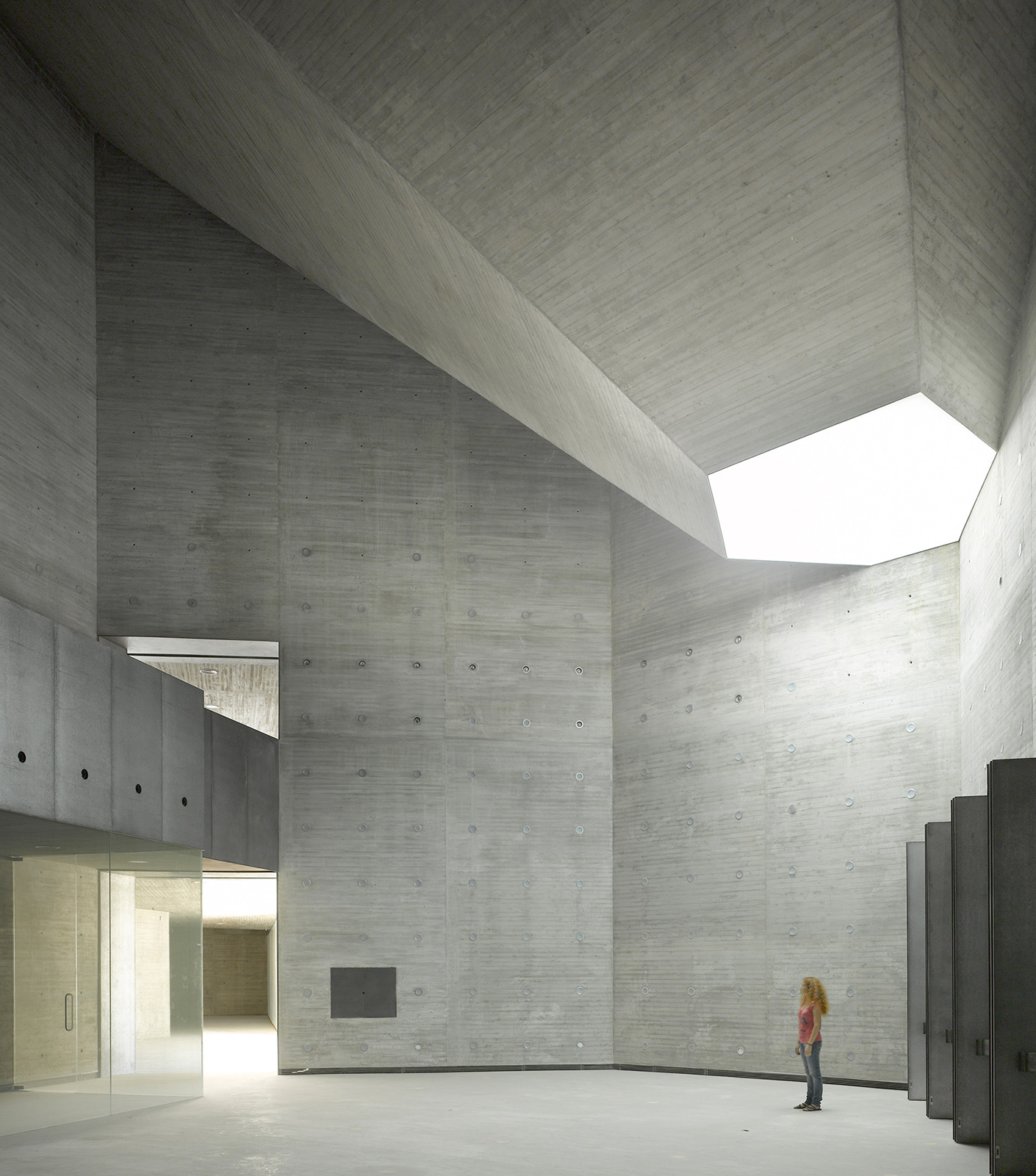 ©Roland Halbe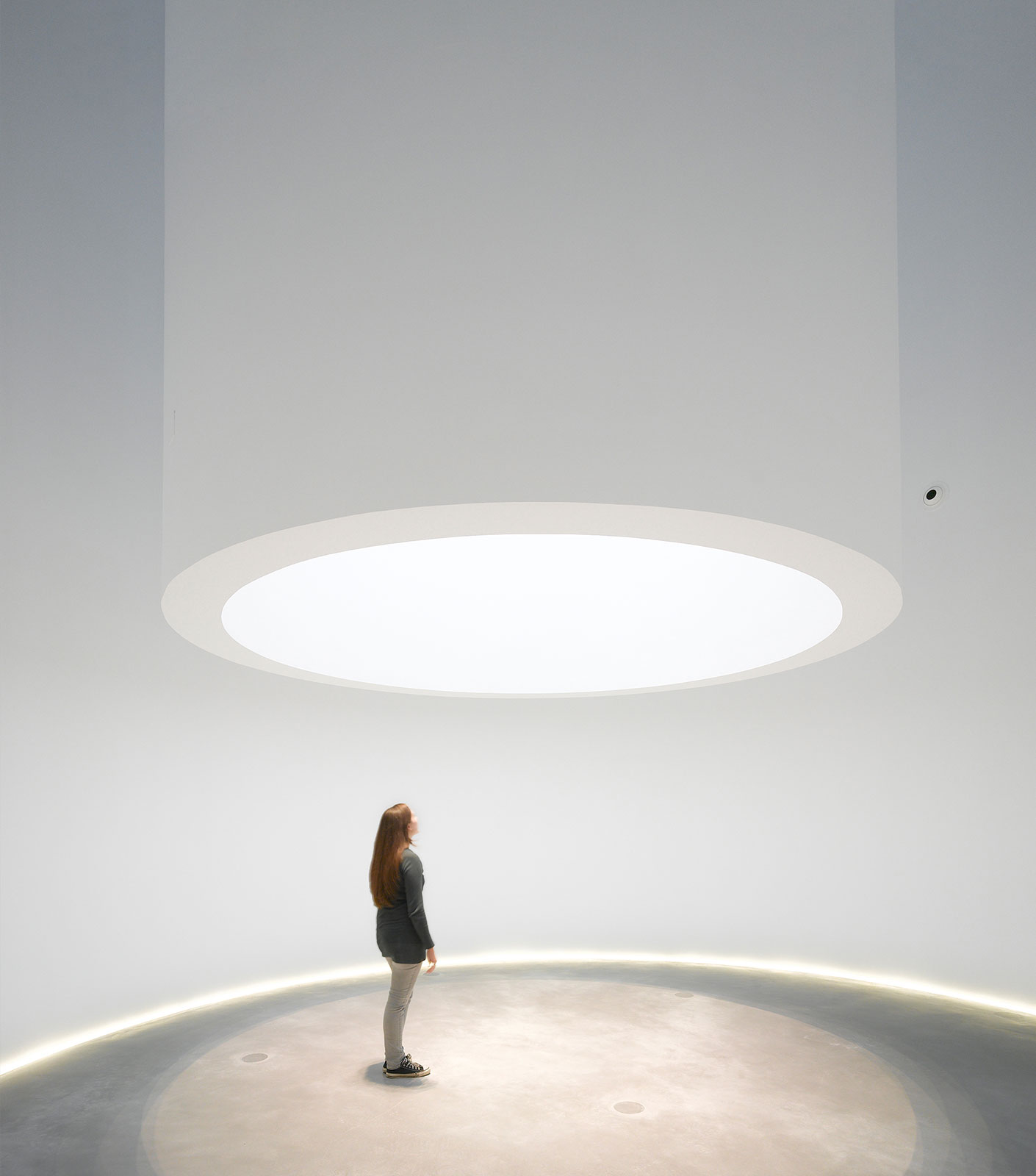 ©Roland Halbe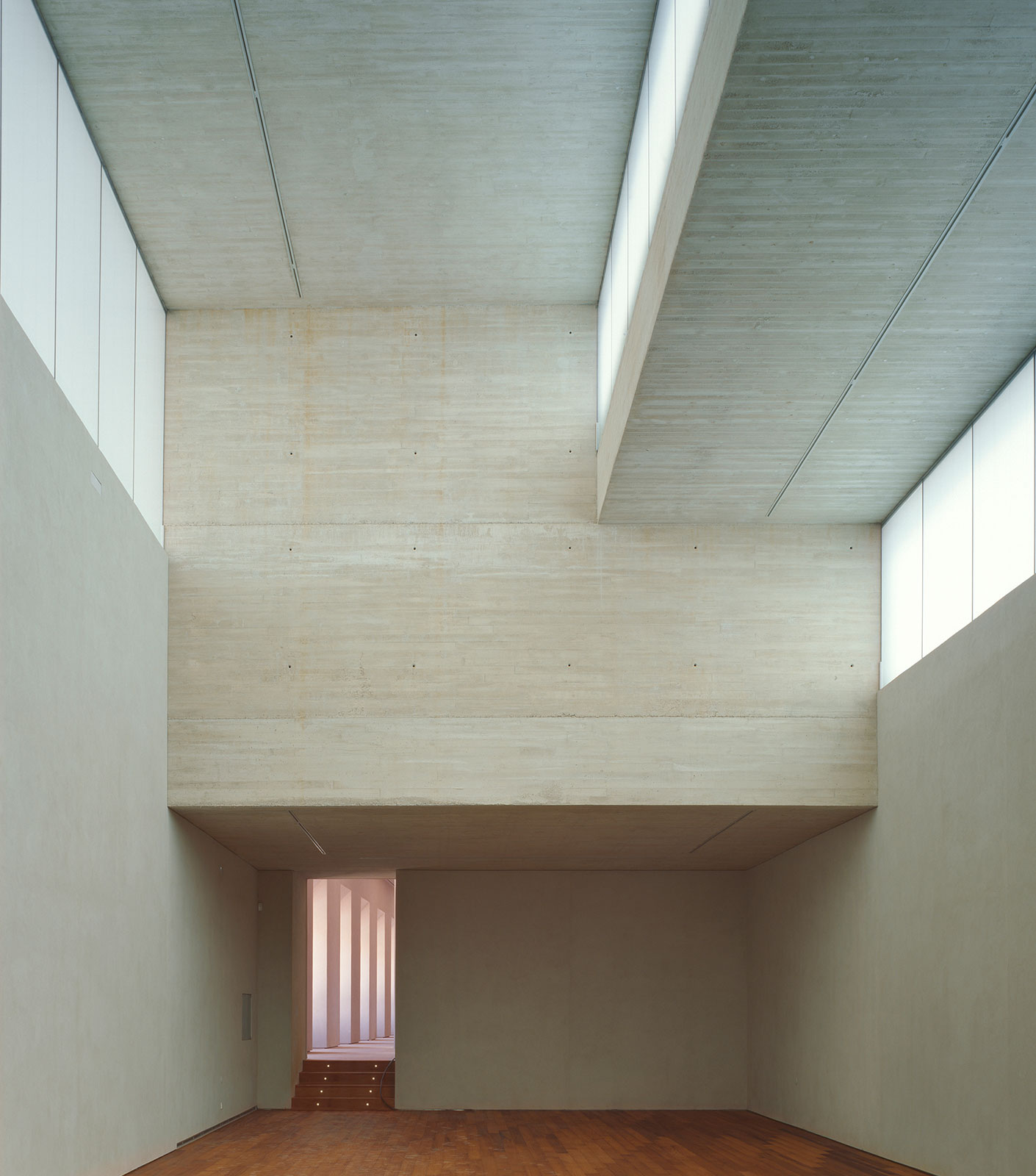 ©Roland Halbe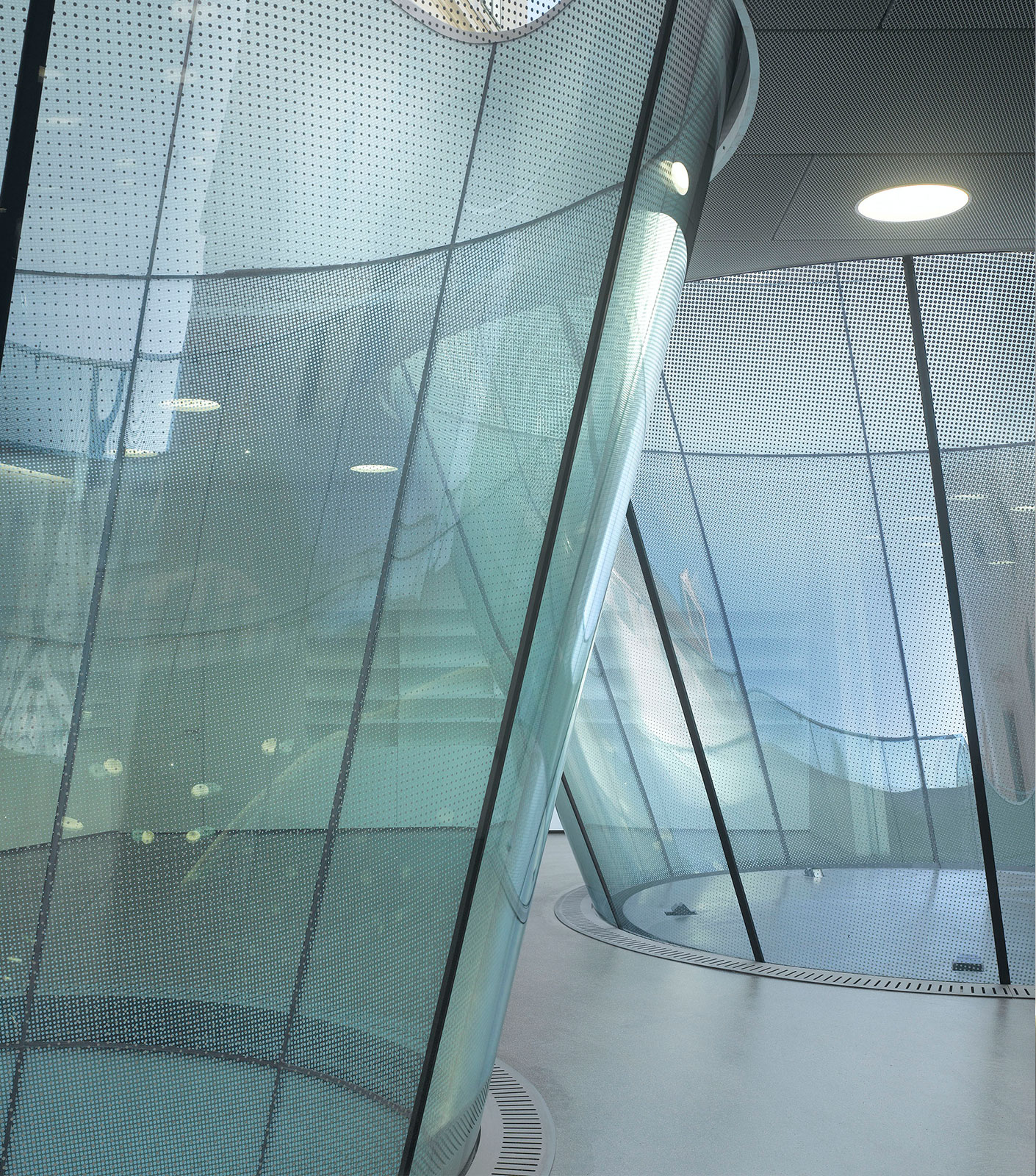 ©Roland Halbe